Staff Profile
Return to Staff Summary Page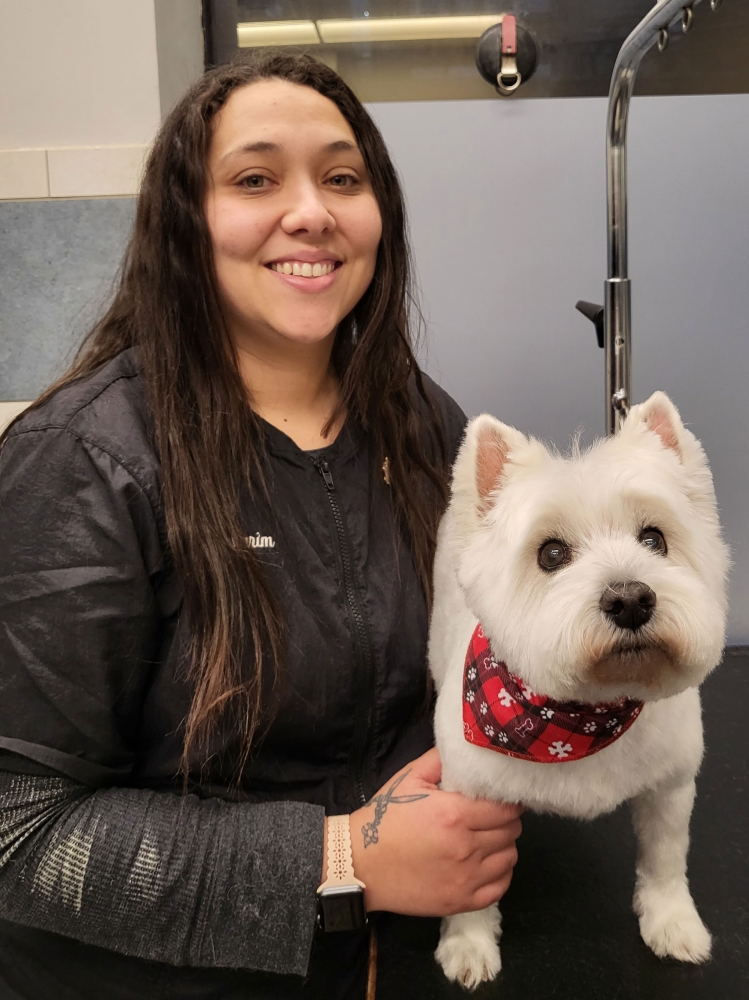 I am certified as a dog and cat groomer
I have been a professional groomer since 2017.
Arya, a very lovaable husky who loves giving kisses. She's not very vocal, is afraid of water bottles, and loves to get petted on her ears.

Margo is my very shy but crazy standard poodle that loves adventures, her sister Arya, playing with her toys, and playing hide and seek.
My favorite breeds are huskies, malamutes, poodles, and Bichons
I love watching TV shows!
I hope to soon become a competitive groomer
I love practicing different haircuts, learning about grooming, and playing video games.
I graduated in fashion design in Brazil, then a grooming school in Chicago
I was an English teacher in Brazil, and came to the United States in 2016.