Staff Profile
Return to Staff Summary Page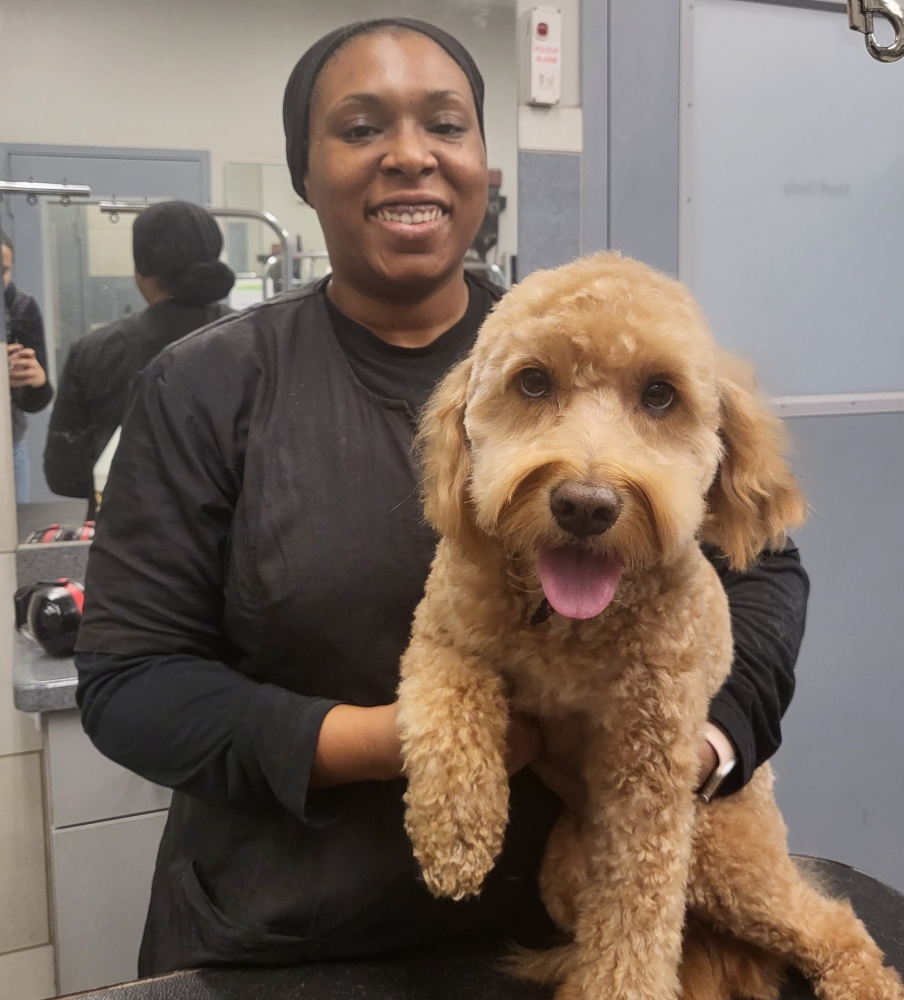 Animal Behavioral College (Basic Training)
I have worked in both the veterinarian field and at doggy daycare, where I was a dog handler and a receptionist. I enjoyed working in both fields and got to learn a lot throughout the process.
My pets names are Koko and Prada. Koko is a Yorkie mix and Prada is a shepherd / husky mix. They both are very spunky and sassy. Koko is still a puppy and loves playing 24/7. Prada is more laid back and enjoys cuddles and hugs.
I'm a huge fan of golden retrievers, shih tzus, and German shepherds.
In my free time I enjoy knitting and crocheting. It helps calm me and I also get to make some pretty cool projects. I also enjoy trying new recipes while watching a comedy. Gives me the opportunity to learn something new and expand my pallet.
To own my own winery and interior design company. I also would like to consult young potential business owners in starting their own business and giving them a platform to achieve their career goals.
I enjoy learning anthropology and the human species evolution.
I am currently attending College of DuPage and transferring to possibly UIC for my business degree in hopes to get a job in business consulting. My long-term goal is to have my own winery and interior design business.
I enjoy dance workouts and want to learn more formal training.