Staff Profile
Return to Staff Summary Page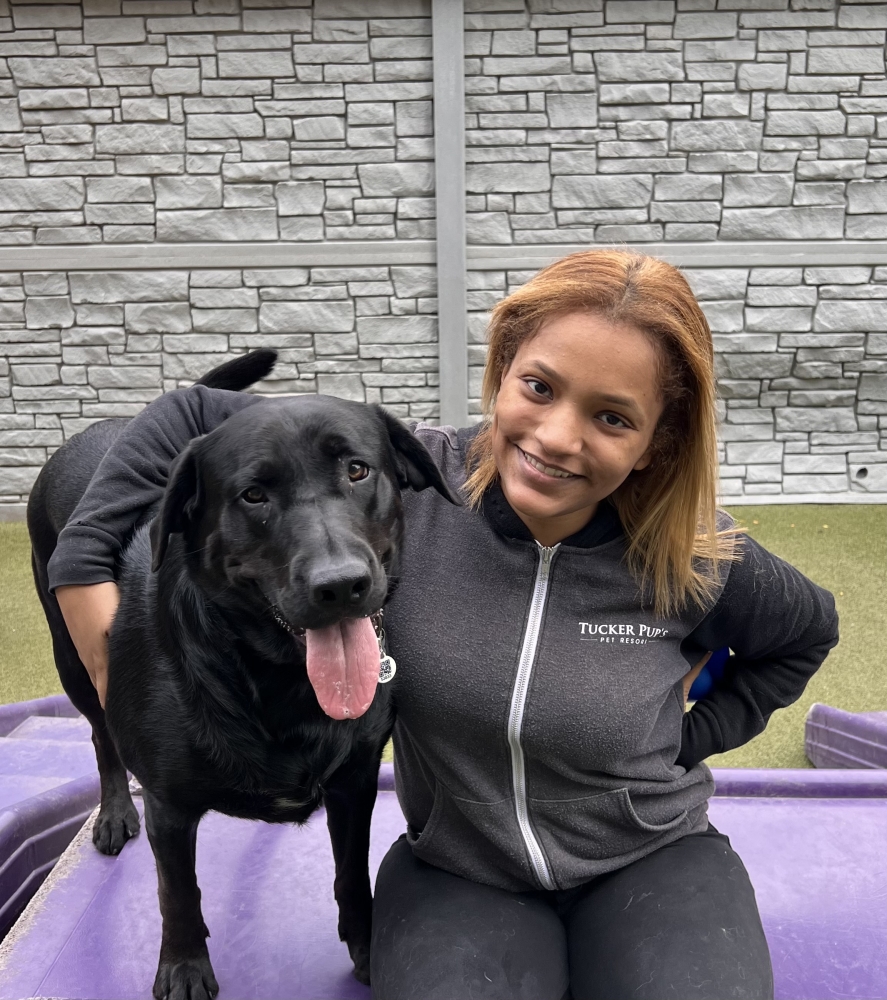 I have previously worked with an other doggy daycare before coming to Tucker Pup's and I would supervise playgroups, feed, and give individual playtime.
I have worked with all sizes and breeds and also provided pet sitting for family and friends dogs.
I have an adorable small black and white Chihuahua named Bella! She is shy at first, but warms up to you after getting to know you!
It's hard to choose from all the amazing dog breeds, but I would have to say for small dogs it would be a Chihuahua, and for big dogs it would most definitely be a great Dane!
My favorite activities to do outside of work are to be out with friends and family and explore places we've never been before, or just stay home and have quality time with my dog.
I am inspired to be a vet tech in the near future! Not only do I love being around all sizes of dogs, but I would love to be able to care for them medically. I want to be able to know what to do in a situation if a dog needs medical attention immediately.
I love going shopping especially if it's for my dog! I also like long car drives and listening to music.
I graduated high school in 2021 at North Grand High School
I would love to own my own farm out in the country and take in any animals who are in need for care or/and help the ones who have been neglected and take them into my care!