Staff Profile
Return to Staff Summary Page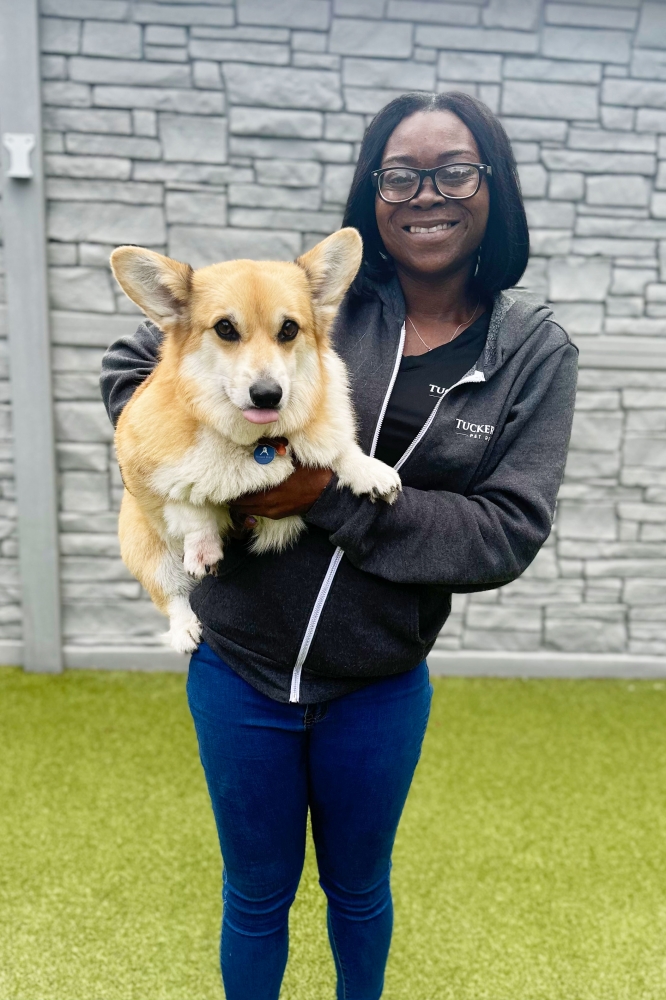 Prior to Tucker Pup's, I have been a dog handler and kennel coordinator at other dog daycares
I have a very demanding Chihuahua mix named Marco. He has been in my life since I graduated high school (he was my graduation gift). He's a bit chubby, and I carry him around everywhere. He owns the front seat in my car. He is also a great big brother to my daughter.
I have gone through some basic dog training.
My favorite Breeds would be boxers, Dobermans and Aussies.
My favorite activities consist of anything involving my daughter and my dog. We usually have Sunday Funday, which may include anything fun that a toddler can join in on. My favorite activities alone would be reading and journaling.
My future career goal is to one day own and operate my own dog resort.
I am into nature. I love to go on hikes or walks on trails, however I HATE bugs!
I graduated From Chicago Tech Academy High School. I also attended University Of Mississippi For Women, while studying computer science as a major and criminal justice as a minor.
I was taught how to run track and it wasn't from a coach ... It was from running from the stray dogs in my neighborhood.