Staff Profile
Return to Staff Summary Page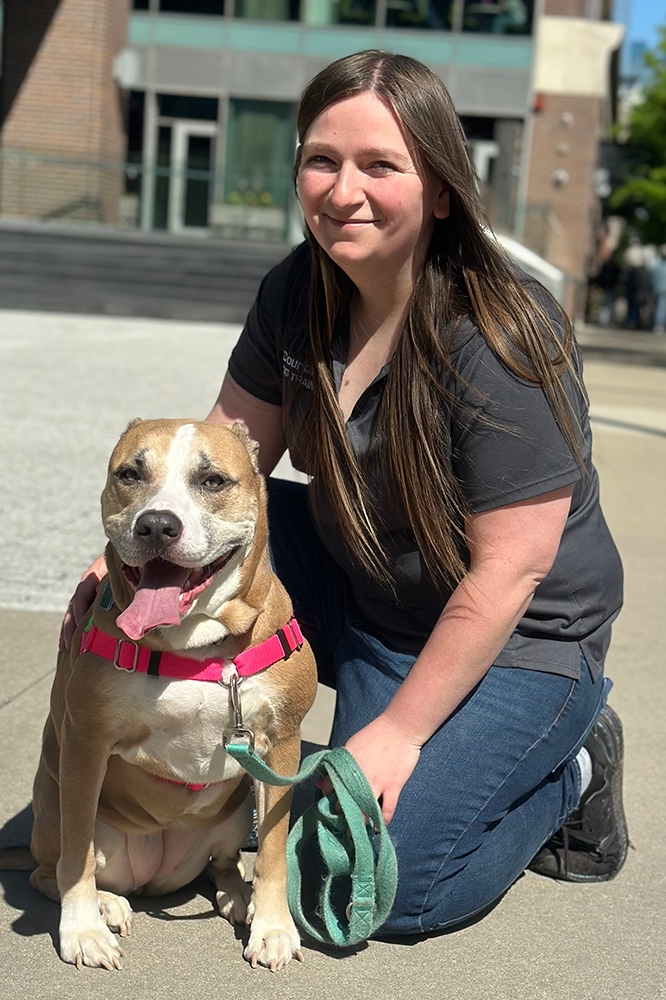 - Certified Petco Dog Trainer 2020
- Fear Free Daycare & Boarding 2023
I worked at a fear-free daycare facility as a dog supervisor. I also trained dogs at multiple different dog training facilities, including Petco.
My family has Honey Bear, a 12-year-old Shiba Inu. I also have Eevee, my 2.5 year old rescue pittie.
Animal Behavior Course
Enrichment & Training Course
Internship at Brookfield Zoo
Petco Apprenticeship
I love them all, but Spitz & herding breeds have my heart! I hope to get a Swedish Vallhund as my next puppy.
Training with Eevee! We do rally obedience and heel work for fun. We also are working on our trick dog titles through AKC & Do More With Your Dog.
To keep growing and learning as a dog trainer through Tucker Pup's Pet Resort. I'm planning on becoming an AKC Evaluator, and also want to do more behavioral modification work.
I am a foodie, I love traveling, and I play tennis
Friends University with my Bachelor's of Science, Zoo Science in 2019
I love Pokémon! I plan to have my next several dogs named after the Eeveelutions.