Staff Profile
Return to Staff Summary Page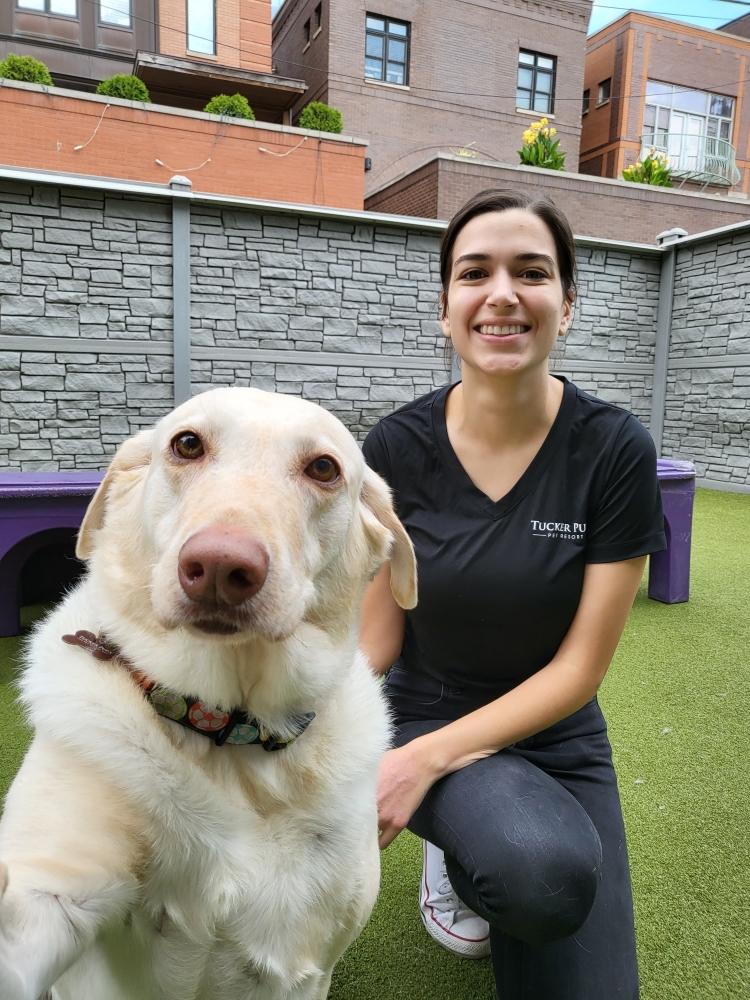 My prior dog experience ranges from personal settings to more professional settings. My family has always been huge dog lovers and have always had dogs for as long as I could remember. I also have experience as an intern at an animal adoption center. This provided me with experience in cleaning, feeding, walking, and basic interaction and care with unfamiliar dogs.
My family currently has three dogs that we love immensely back at home.

Romeo is a male American Cocker Spaniel with tan fur. Although he is the oldest out of my dogs, he often acts like the baby of the group and will bring you a ball to play with all day long.

Elvis is also a male American Cocker Spaniel with tan fur. He has an extremely laid-back attitude and is very friendly.

Smokey is an Alaskan Malamute with a nice black and white fur coat. Although he is way larger than Romeo and Elvis, he still finds a way to run around and play with them.
I have received education on dog-handling and behavioral signs of dogs.
My favorite breeds are Cocker Spaniels, Malamutes, and Pit Bull Terriers.
I am a huge foodie so I love trying new restaurants around the city. To make up for all that eating, I enjoy playing basketball!
I hope to someday reach a management position in an animal shelter / adoption center. It has always been my dream to help out animals without a home and I feel like one way I could do this with my education and experience is through such a position.
I love traveling and hope to see more of the world!
I graduated with a Bachelor's Degree at the University of Illinois at Urbana-Champaign.
I was born and raised overseas in South Korea until I moved to the states for college!