Staff Profile
Return to Staff Summary Page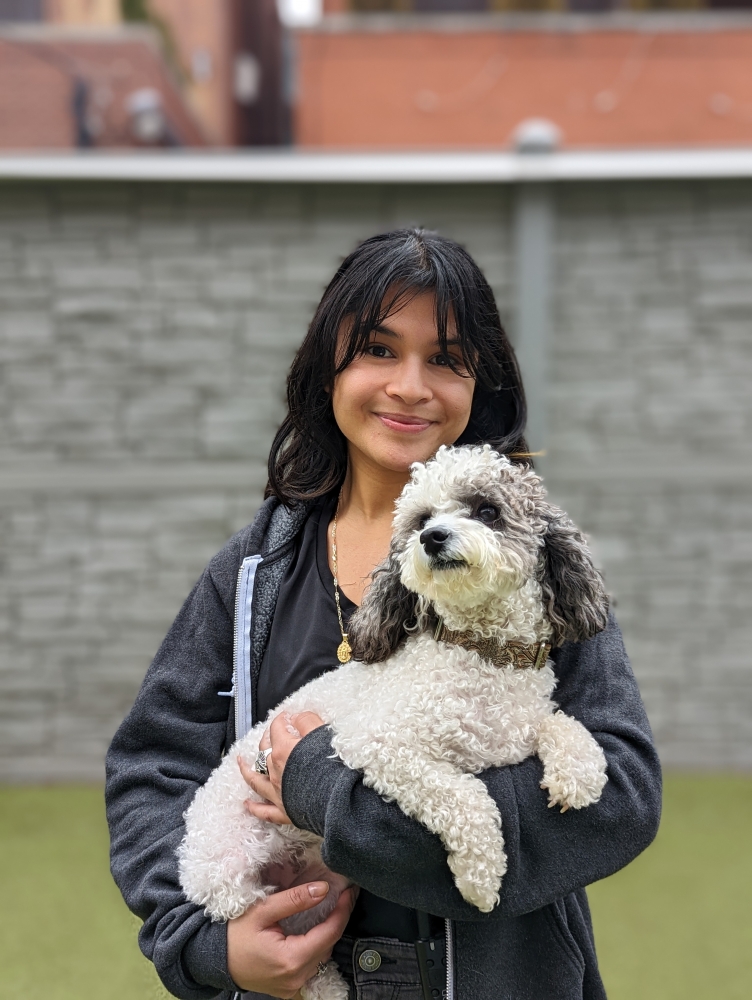 I occasionally pet-sit for my friends and family when they need someone to care for their furry loved ones.
I have volunteered at an animal shelter in Champaign during college and have a pit bull at home that I love and care for.
I have a chocolate brown pit bull named Cassius Clay (or Cash) that has lots of energy and loves to go on long walks and runs with me!
I love all dog breeds, but pit bulls will always have a special place in my heart thanks to my Cassius Clay!
I like to paint, run, bike, and travel.
I eventually would like to go to graduate school.
I am a true foodie and love trying new things.
I graduated from the University of Illinois at Urbana-Champaign where I obtained my Bachelor's degree in Animal Sciences.
I once went on a five-day hike through the Andes all the way to Machu Picchu. It was one of the most challenging hikes I've ever been on.