Staff Profile
Return to Staff Summary Page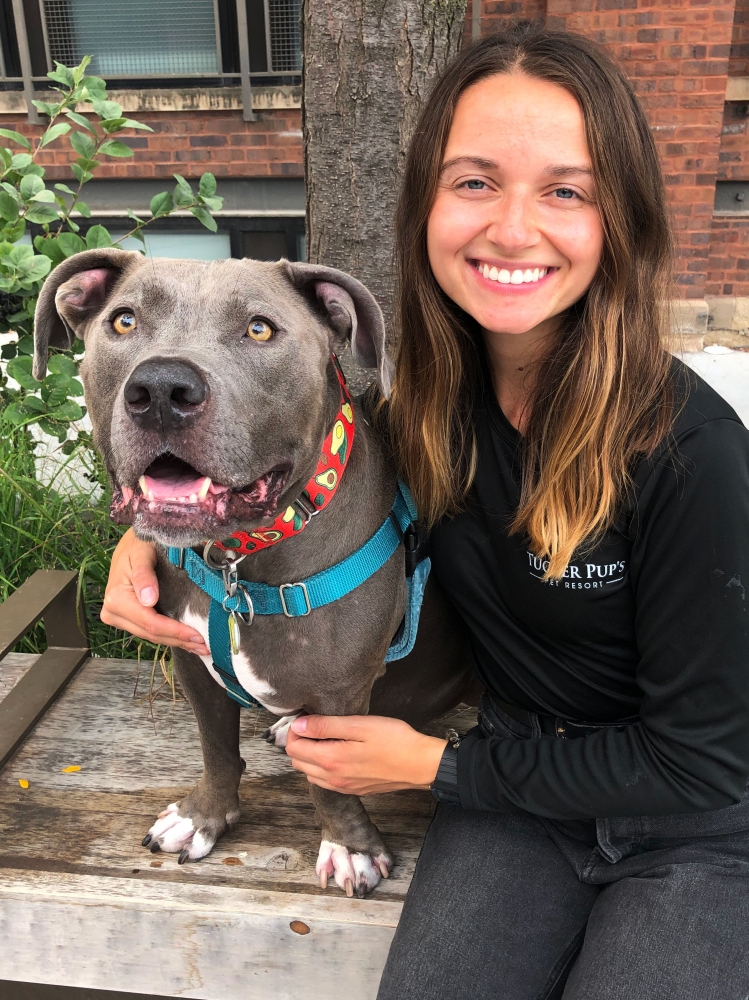 I earned my CPDT-KA certification from the Certification Council for Pet Dog Trainers (CCPDT), and my CCDT certification from CATCH Canine Trainers Academy.
I've been fostering and volunteering with dog rescues in Chicago since 2019. I have fostered ten pit bulls through K94Keeps, a Chicago-based rescue. I also volunteer at Chicago Animal Care and Control.
Kona, a five-year-old American Bully who is so lazy and mellow he is often compared to Eeyore. I am also currently fostering and training a deaf pit bull puppy.
I have gone through various training courses in Chicago with my dog Kona.
Bully breeds! They are such great dogs but get a bad reputation because many are not trained properly.
Long walks with my dogs, biking, time spent outside, and knitting
I want to specialize in helping people adopt and train rescue dogs.
Taking care of my plants, trying new flavors of Ben & Jerry's, and finding new green spaces in Chicago.
University of Illinois at Urbana-Champaign, with a double major in Spanish and Global Studies.
I am conversational in Spanish, and lived in Barcelona for a year to improve my language skills.