Staff Profile
Return to Staff Summary Page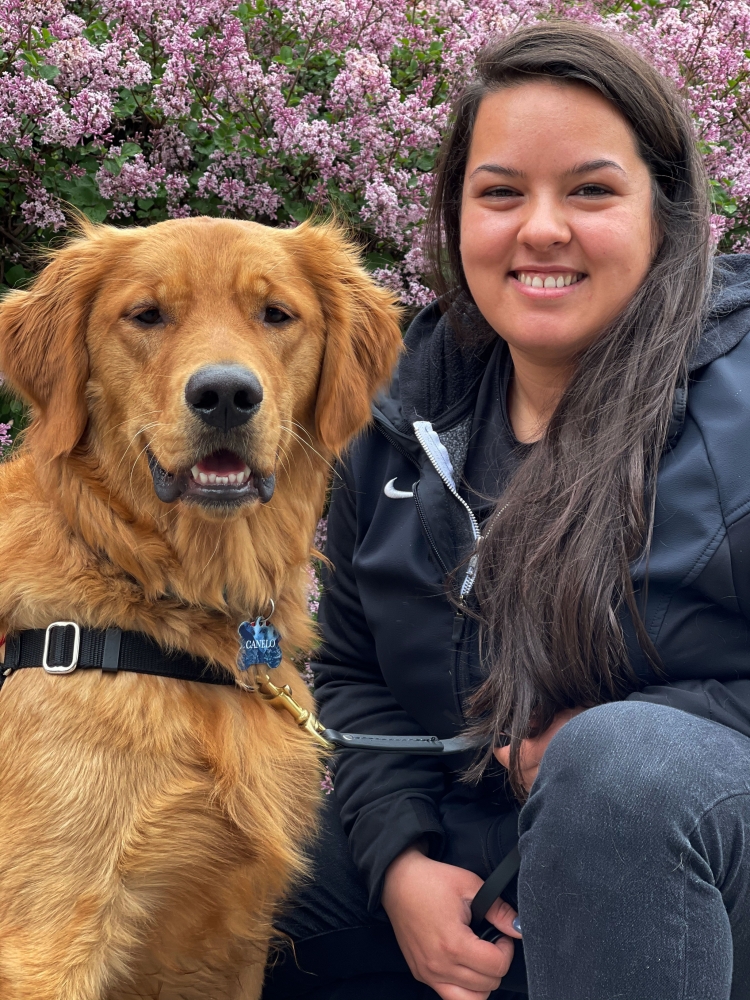 I worked in a dog daycare/boarding setting prior to coming to Tucker Pup's. I supervised playgroups, fed and administered medications, cleaned the facility, and assisted customers. I also have experience in dog walking, dog sitting, and bathing.
I have three dogs. The oldest is Lola, and she is a Jack Russell Terrier. I also have a Corgi mix, named Gordo. My youngest dog is a Yorkie Terrier, named Pinguica.
I have taken my dogs to basic puppy training class.
My favorite breeds include German shepherds, golden retrievers, and corgis.
I enjoy spending time hiking, and exploring new cities or towns. I love going to the movies, and swimming or playing soccer.
I want to learn more about dog training, and really get to know as much as I can about dog behavior. A career goal I have is to become a dog trainer.
Aside from the activities mentioned previously, I also really like to paint and draw. I am currently teaching myself how to draw people.
I graduated from Harper College in Palatine, IL with an Associates Degree in Applied Science.
I used to spend every summer break in Mexico with my grandparents, aunts, and uncles. My grandparents own their own small cheese factory in their house, and I would help them milk the cows, and make the cheese to be sold.