Staff Profile
Return to Staff Summary Page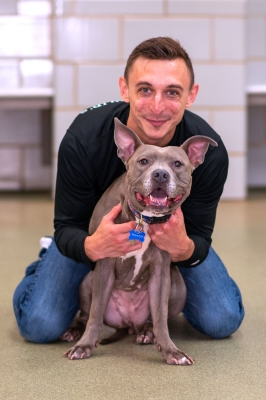 I was a dog handler at another boarding facility for one year prior to joining Tucker Pup's.
Until recently, I had a boxer named Apollo
My favorite breeds are boxers, rottweilers, and Australian Shepherds.
Playing and watching soccer, football, and basketball. Reading historical books. I also enjoy writing.
I hope to establish my own dog rescue in the future.
I'm a huge television and movie buff
I graduated from Hudson Valley Community College with an Associate's Degree in Communications.
I am a diehard Carolina Panthers fan