Staff Profile
Return to Staff Summary Page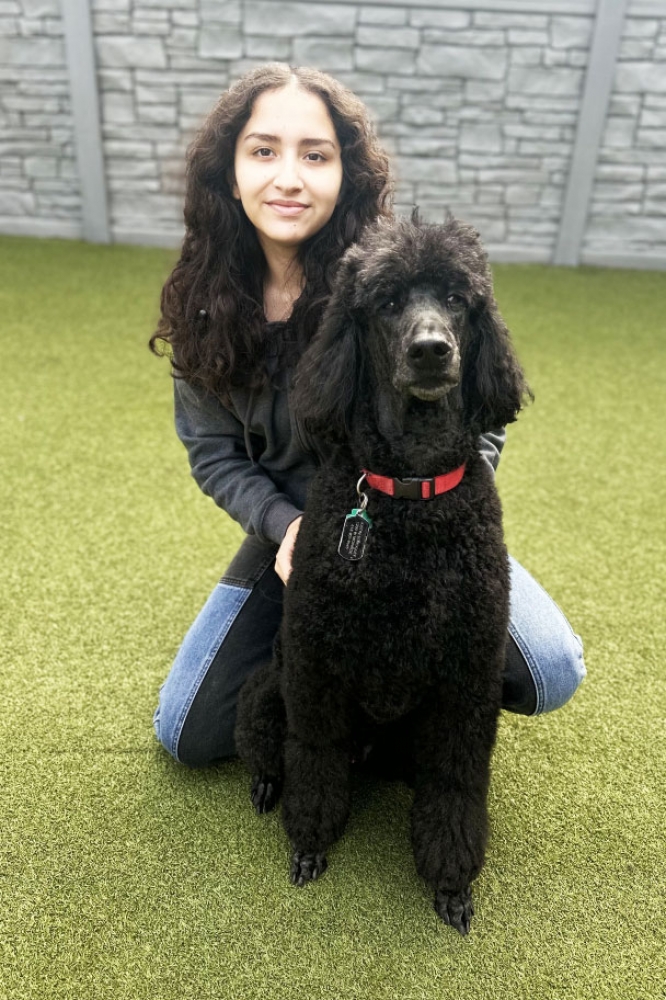 I've worked at another dog daycare, did some grooming, and had a dog for 15 years.
I have an American short-haired cat named Zelda, and a red-eared turtle named Wingman.
I love German shepherds and greyhounds.
I enjoy playing video games and spending time outside in parks.
I want to own my own dog and train it myself. I'd also like to go back to school and start making jewelry.
I love playing video games and watching police TV shows, as well as anime.
I graduated from Oak Park and River Forest High School, and spent a year at UIC studying English and Psychology.
I used to ride horses and spent about eight years in the industry.