Staff Profile
Return to Staff Summary Page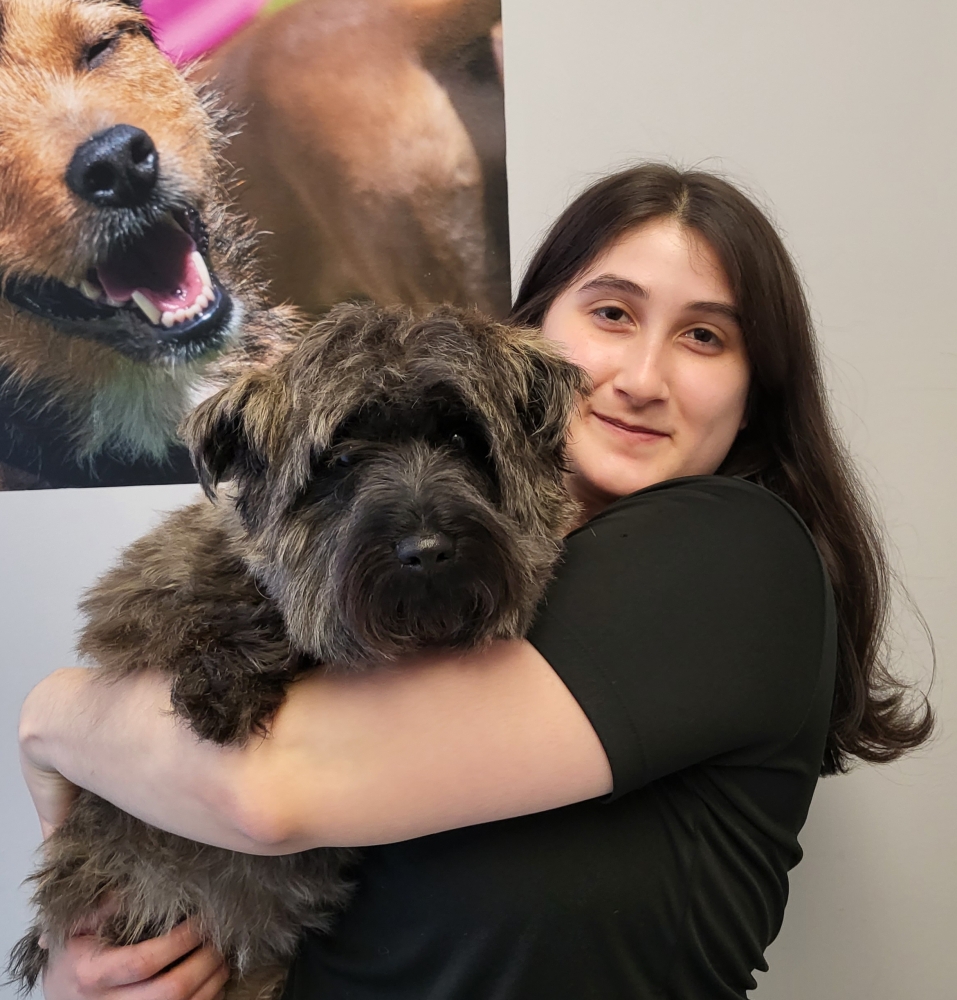 I worked two and a half years as a dog walker for a small pet shop in Wicker Park.
I currently have three dogs. Two mini American Bullies and one Chihuahua/Yorkie mix. The Yorkie mix is five years old and the bullies are 5 and 6 months.
I can not choose a favorite, I love them all.
I enjoy taking long walks. Reading and writing are two of my favorite pastimes. I also love spending quality time with loved ones.
My future career goals is to go to vet school and to hopefully one day open a dog/cat sanctuary. I'd love to create a safe space for animals who weren't lucky enough to find a loving consistent home.
I am obsessed with horror movies, I have been watching them with my four older sisters since I can remember. Music is an other interest of mine, I took guitar lessons when I was in 7th grade, and I like to write music/poetry.
I graduated high school and completd one semester of college.
I once had my bike stolen while on a dog walk. When I was ready to go I found pieces of my lock on the ground. It was a very sad day because I had just bought the bike, which was a Fixie that took months to save for.