Staff Profile
Return to Staff Summary Page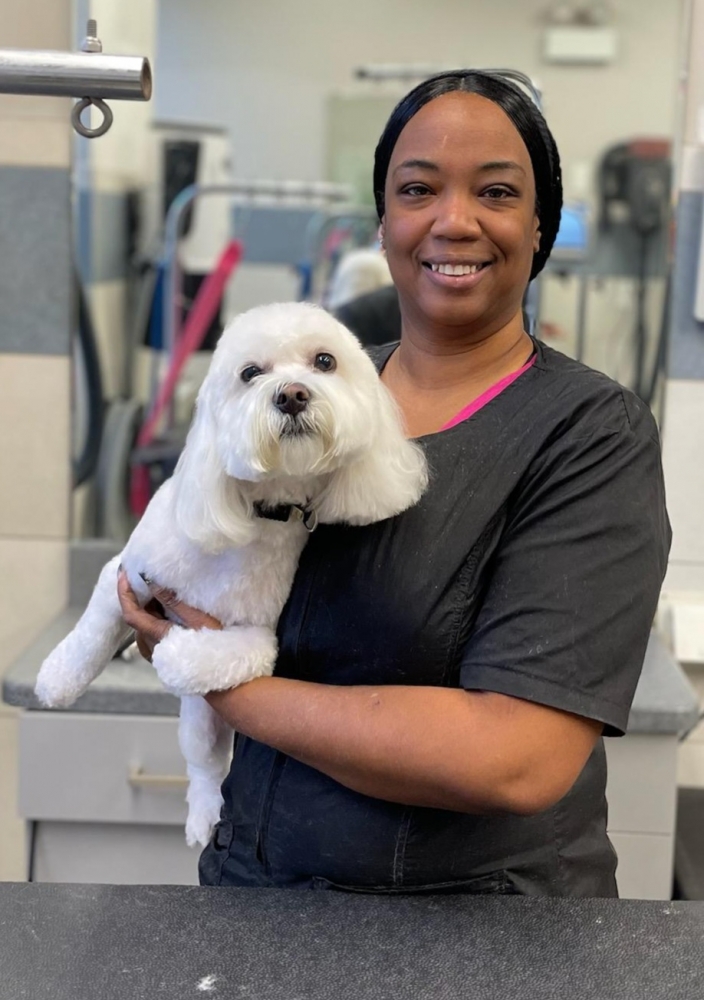 I graduated from grooming school in 2006
My favorite dogs are dobermans, standard poodles, and Bichons.
I like meditating, yoga, and spending time with my family.
I am always open to learning new things. There is always something to learn about grooming
I like to read and take long car rides
I went to University of Phoenix and studied Psychology.
I have two grandchildren. They also practice yoga with me.