Staff Profile
Return to Staff Summary Page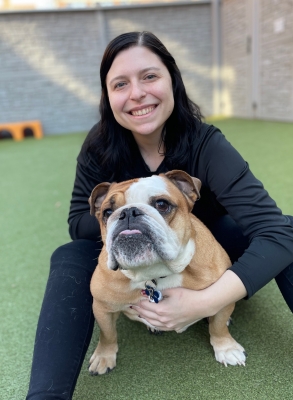 It's hard to pick a favorite because I love them all, but I have grown up with pugs and hounds so they have a sweet spot in my heart.
In my free time I enjoy going on hikes with friends and walking through the many gardens of Chicago. I also enjoy embroidery and knitting.
I hope to one day have my own animal rescue. I would love to be able to help all animals I can.
I am a huge fan of scary movies. I love watching behind the scenes and seeing how it was made and all the details on how it came together.
I am very active in my local TNR (trap, neuter, return) and cat rescue community. There are at least 4-5 cats in my area that will stop and say hello! I also help regularly with stocking up community fridges in the Chicagoland area. It helps giving back to the community!