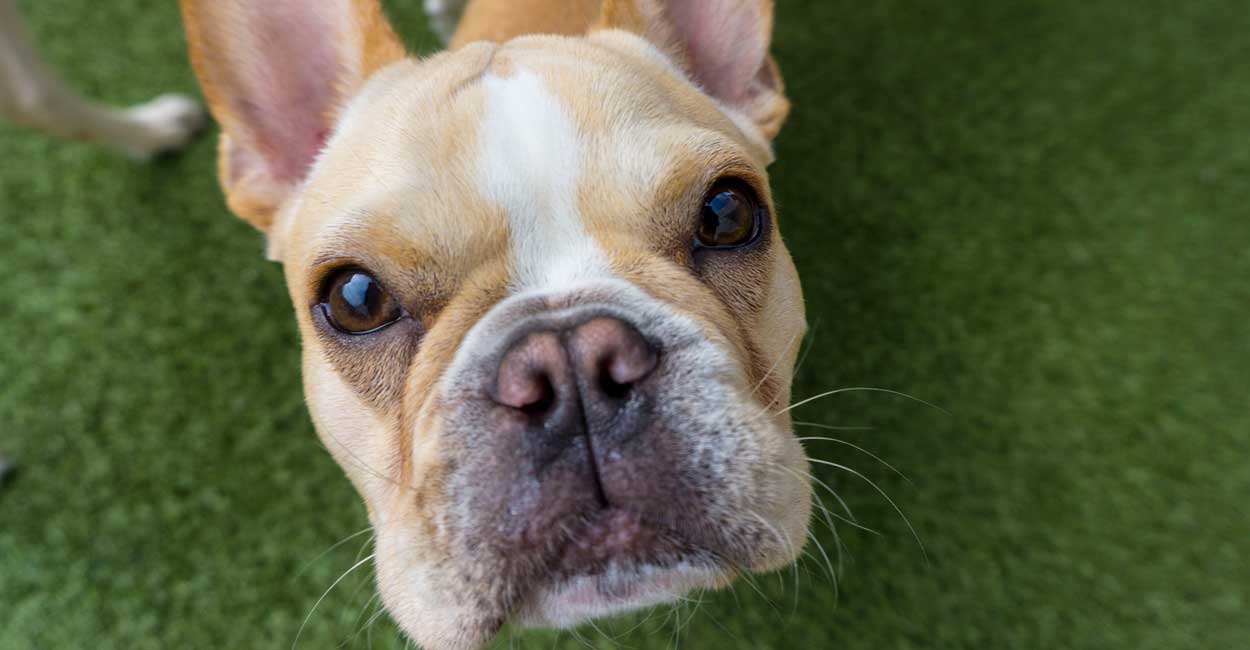 Back to Boarding Overview
We have had nothing but a positive experience with Tucker Pup's. We have used you for training with Cailin, grooming, and boarding! Everyone is caring, helpful, and friendly.
Thank you for taking great care of Emmett!
- Michael Lynch and Daira Tramontin
---
You have the best team. My little Lucy has received Dropoff Training, boarding and grooming with you. The front office/check-in team members are always very polite and helpful. Thanks for always taking such good care of Lucy!!
- Dave Hanson
---
Tucker Pup's has been our go to since getting our pup! From puppy socials to boarding to training I've been nothing but impressed. I know she's safe and in great hands! The drop off is convenient and not on a busy intersection. Don't plan on trying anywhere else!
- Meshaal Khan
---
I love this place. It's 45 min away from my house, but I will always drive out of the way so my dog can come here. They are all fantastic.
- Gage Donovan
---
Brady smelled fresh and looked clean after 5 long days of play and boarding! Thank you!
- Rachael Brucks
---
I am super impressed with Tucker Pup's. From the very beginning, staff have been nothing but helpful. My dog, Brady, stayed there for 5 nights while we were on vacation and while we missed him dearly, we knew he was in good care. Whenever I called to check in on him, staff were always friendly. We also loved the pictures and video sent!
We will continue to board Brady here when we travel.
Thanks again!!!
---
Grooming always great- exactly what I ask for.
Excellent boarding services. I am always updated on any issues and my dog always comes back happy. He has a great time.
- Rosanne Vasiloff
---
We always feel like Dave is very well looked after. You send pictures and the staff always respond very quickly whenever my wife requests an update as to how he is doing.
- Phil Walton
---
I felt like Fugee was getting a lot of attention and they were tuned into her needs. I also enjoyed in getting frequent information and being able to call and check in whenever I wanted. Everyone was always happy to accommodate me.
- Karen Larimer
---
I love seeing the photos daily to have a "Check in" on how my pup is doing. I also appreciate the immediate phone calls when something goes wrong. Everyone is friendly and helpful!
- Caroline Hayner
---
The staff was incredibly friendly, and seemed to be sad that Goose was leaving. They were very knowledgeable, giving us specific feedback about how well Goose behaved, or didn't behave.
- Robert Greber
---
I liked the pictures that were updated to Sammy's profile. I liked how the staff told me I didn't need to portion Sammy's food because his stay was so long (14 days). That just made one less thing for me to do before getting ready for a long trip. I liked how thorough the forms were (for example, you guys asked Sammy's good brand and type). I liked how much information I was given about Sammy's trial visit. Basically, I felt that everything was amazing from beginning to end.
- Alyssa Fralich
---
Super-attentive and great communication! We hated leaving Sawyer behind, but we are so happy we found you to care for him while we were gone.
- Kelly Dejesus
---
Charlie loves Tucker Pup's, as do I. I appreciate that you call with updates regarding safety, behavior, health, etc. Charlie drags me in the door, so I know he's happy there. And he comes home tired, so I know he played with gusto. Thanks!
- Rick Raguse
---
I feel as though everyone who works there truly cares about taking the very best care of the pets.
- Don Ciesielski
---
Elston loves coming to see you guys she always leaves tired and happy! Thanks so much!!
- Nicole Pettineo
---
I was thrilled to return to a happy and healthy pup. The frequent updates from Tucker Pup's calmed any nervousness I had throughout my time away. I would recommend Tucker Pup's to anyone and will definitely be a repeat customer myself!
- Ross Kistinger
---
When Cooper is being boarded, I know he is in good hands and that makes me feel at ease.
He always comes back happy and tired, and loves coming there. The staff take very good care of him.
- Kathleen Preodor
---
The boarding experience has been great. I have been able to travel for work knowing my dog is well cared for. Also she seems happier after the exercise and socialization.
- Christopher Hague
---
I'm always confident that Jasper is well taken care of every time I leave him with you. He's always eager to be dropped off and hesitant to leave when I pick him up.
He is always well groomed every time I pick him up. I'm very pleased with your grooming services.
- Thom Hoffman
---
I really loved receiving photos of Betty throughout her visit so we knew she was okay and having fun.
- Cortney Cox
---
Everything was wonderful. Receiving photos and getting personalized updates was a major plus. Other places I've tried give very generic answers 'oh she is doing well,' but the specificity of the comments made it clear staff actually pays attention to each dog and makes comments to pass along to the owner.
- Christine Smith
---
This was our first time boarding our 8 month old pup for a long weekend. She was with your team for 3 1/2 days and 3 nights and they took excellent care of her.
We left her with a Kong and peanut butter and they filled it up for her to get a treat every night. It was thoughtful and much appreciated.
When we picked her up they let us know she made it through the night with no accidents, ate all her food, and was one of the sweetest pups who plays well with others. These little "reports" go a long way and it is nice to see she is so well cared for and loved.
We have always thought highly of the daycare experience but now also have full faith in boarding.
- Michael Schaeffer
---
We were so stressed out over boarding our two year old Roxie as she had never been boarded before. She was very anxious when she was placed into her suite - she didn't want to eat at all. The staff knew exactly what to do and added a teaspoon of yummy dog food to hers (with our permission) and she ate like a little pig. They also gave her a lot of extra loving. She had a ball and had no problems going back in less than 48 hours for day care. We love the staff - they are true professionals and so passionate and dedicated to what they do and the dogs they care for.
- Karen Meyer
---
We are SO happy with Beau's stay at Tucker Pup's! The staff is amazingly attentive and gave him a lot of love. We loved getting the pictures throughout his stay, and staff members even called twice to ask questions and make sure everything was okay with his feeding schedule. They do a great job making sure all the pups get along while playing. We will definitely be back!! Couldn't be happier with his boarding stay.
- Jessica Snively
---
This is without a doubt the best dog daycare in the city. I am definitely one of those crazy dog parents and I toured dozens of facilities when I moved to Chicago. The facilities here are above and beyond that of any other dog daycare/boarding, the staff is top notch and seems to have almost no turnover, and they take the care of your dog extremely seriously. I always feel secure leaving my dog in their care and highly recommend them to others. The facility has fully sealed floors, a hospital grade ventilation system, top notch online scheduling service, amazing groomers (it's seriously impressive how clean my dog comes back), and the most attentive and friendly staff around.
Keep up the great work!
- Alex Schachtel
---
Cooper always comes back happy and tired. Your feedback and pictures always made be feel he is in great hands.
When I pick him up after 10 days of boarding he looks good and smells great after his bath.
- Kathleen Preodor
---
Everyone at Tucker Pup's is so friendly and I know that Frankie is well taken care of while he is there! I really appreciate the attention to details, it shows that you guys really care about the animals in your care.
- Shelley Awe
---
Just picked up my pup Luna (Alaskan Klee Kai) from her first boarding stay at Tucker Pup's. Staff was very friendly & knowledgeable about Luna's stay. Luna's breed can be pretty timid to start - but I was so happy to see pictures of her posted tail up & playing. I will be back next time we are out of town!
Thank you!
- Kayla Basso
---
Thank you for taking such excellent care of Eloise. We know she's a bit of a handful :-/, and there's no one we trust more to make sure she's safe and happy than you folks. I especially am appreciative of the updates we got while away.... getting to see pictures of her playing and receiving updates about her health (after her visit to the vet) put our minds at ease.
When I picked up Eloise yesterday, Rachel gave me so many details about her personality and interactions with other pups that showed me (once again) how knowledgeable and involved she (and the rest of your staff) is with the dogs-- even during what was undoubtedly an insanely busy time for all of you.
Thank you, thank you, thank you. I am certain that we wouldn't be able to travel with the peace of mind that we have without Tucker Pup's taking care of our little buddy (+ Gully and Satchel in years past). I recommend your services to all my friends with dogs!
- Jenny Gustavson
---
Very easy experience, and the resort is clearly very professionally run.
- Devin Poole
---
Rocky seems to be relaxed when he comes home during the days he is at daycare. I take comfort in the fact that when I walk in the staff know who he is!
- Jessica Sharrow
---
This was our first boarding experience anywhere with our 7 month old puppy. We really appreciated the thoroughness of your pre-boarding questionnaire and the responsiveness of your staff throughout his time with you. The pictures were also a really welcome touch -- we'd always like more, but we obviously understand there are limits to what is possible :) Thanks so much!
- Kaitlyn Quigley
---
We really enjoyed the pictures of Bowser while we were away. It was nice to see him having fun and didn't have to worry about him being in his kennel quarters all day. Staff is also very friendly!
- Mark Hultz
---
We boarded Penny for the first time this past weekend and, as nervous pup parents, we called to check in at least 3 times. Every time the staff was very friendly and gave us a very informative update that Penny was doing just fine. It's so great to get updates like what other dogs she's making friends with and that she ate all of her dinner. We appreciate the detail! We also got a photo of her on day 2 which was awesome. We always love the pics of her smiling face. We love the staff at Tucker's and Penny has been asleep since we got some so you lived up to your name!
- Angela Baiocchi
---
Easy check in/out. Appreciate the updates and photos gives me a peace of mind when I leave!
- Nicole Gilich
---
We have used Tucker Pup's services for boarding for a few years now. The staff is very kind and always know Eleanor by name! Anyone on the staff can give an update on how the visit went. Eleanor is an older dog and the staff always look out for her needs and know when she needs a 'break' from the larger group. I feel very confident with the love and care Eleanor receives.
- Denise and Don Delves
---
Huck came home happy and tired. That's all we can ask for!
- Kate Laures
---
Corey always returns from Tucker Pup's after a boarding session with an energetic, happy-pup attitude! Definitely more playful than when he left home. He loves staying with you all.
- Ashley Young
---
Tucker Pup's staff took excellent care of Oscar for almost a month in boarding. They sent me Oscar's photos periodically. Highly recommend.
- Eswara Asapu
---
I have been thoroughly vetting boarding services as I am planning a long vacation in November. I had already put down a deposit to board my dog at Tucker Pup's over Thanksgiving, but had not stayed there when something came up last weekend, and I needed to board my dog at the last minute. Tucker's staff was able to get my dog a free day of daycare the day before her boarding to make sure she was a good fit and I appreciated that part of the process. They sent me pics of my dog while I was gone and I called every day I was away. (yes, I am that person) I should say that I have a 12 year old chihuahua who is very shy, but she did great on the play floor even though she did mostly keep to herself. The staff realized she was a bit skittish during her first visit and tried to give her extra attention when they could. She's so adorable it's hard not to dote on her. I love that there is an outdoor play area and the dogs aren't just circling around on a concrete floor.
When I called the first night and they said she didn't eat her dinner, I was able to troubleshoot the problem over the phone. Tucker Pup's makes dogs who are in daycare/boarding wear a break-away collar w name tag, which they have available for purchase and is very helpful. My dog never wears a collar so when she went to eat from her bowl the collar tag clanking the bowl startled her. (I noticed it the night before I boarded her) I told the staff over the phone and they made a note to feed her without it on. Problem solved!! When I brought her home she was tired, but seemed happy and was full of energy after a good night's rest. I will be back again and I am telling all of my friends!
- Vonetta Logan
---
I was very happy with the boarding experience for our two dogs. Being service dogs they usually travel with us. However for this private event we were requested that they not attend. Knowing they were in a safe, clean and playful environment, made it easier for me to enjoy the event I needed to attend.
- Melanie O'Rourke
---
Thank you so much for doing such an amazing job looking after Jax and Sam for us! We really appreciate the time and attention our dogs get when they stay with you!!
- Ray Karpeles
---
Barley is always excited to go play at Tucker Pup's. And is happily tired when I pick him up!
- Martha Neese
---
We appreciated the photos posted during Delta's boarding stay. She was pretty tired when we picked her up, which we took as a good sign because she had so much play time.
- Melissa Conroy
---
Stanley had a great time. He likes hanging out with people more than other dogs and Tucker Pup's is always accommodating.
- Bernie Padilla
---
The staff loved Kash and treated him as his own, which made me feel better about leaving him for the weekend. Can't recommend Tucker Pup's enough!
He loves going to daycare and I love how tired he is when he gets home!
- Sara Hainsfurther
---
Great experience. Friendly customer service and great detail around my dog's stay. Thanks.
- Nick Voss
---
The service is outstanding! The pictures are a great feature. Our puppy loves this place!
Dagny looked awesome afterwards!
- Steve Rousopoulos and Bevin Callan
---
Front desk staff and handlers are friendly and accommodating. I love that I can call anytime to see how my dog is doing and they give me a thorough update. I also get a timely call back when I leave a voicemail. Thanks!
- Michaela Wilkeson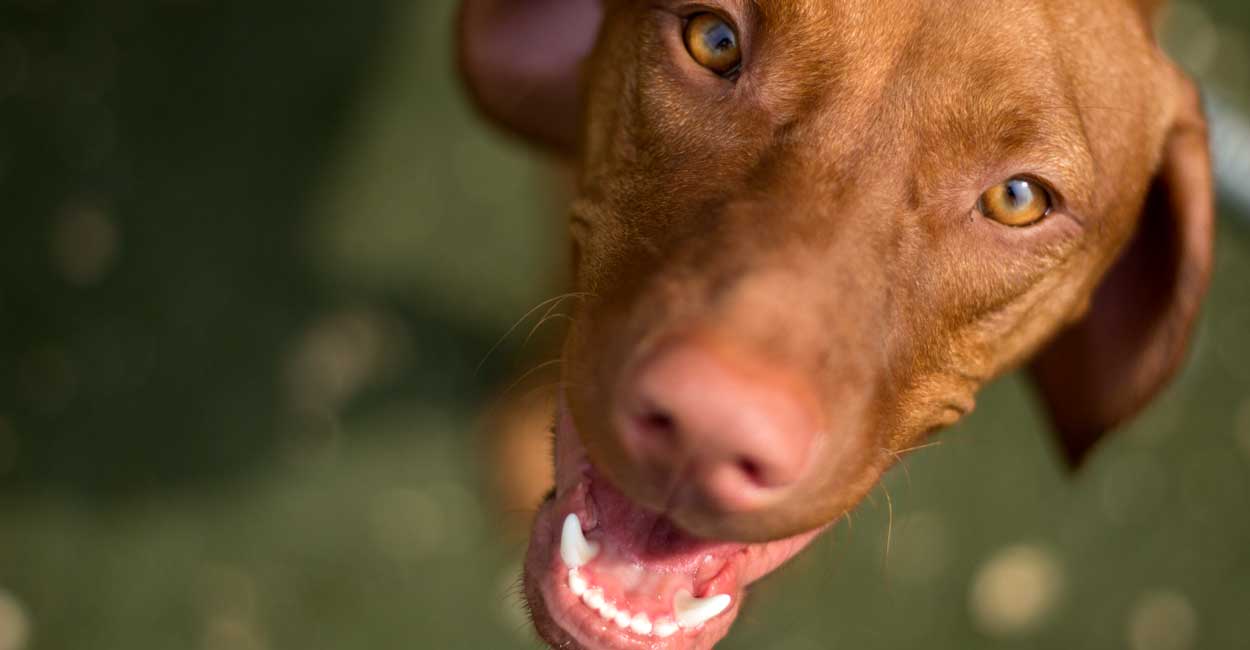 Ready to gain freedom when you travel?