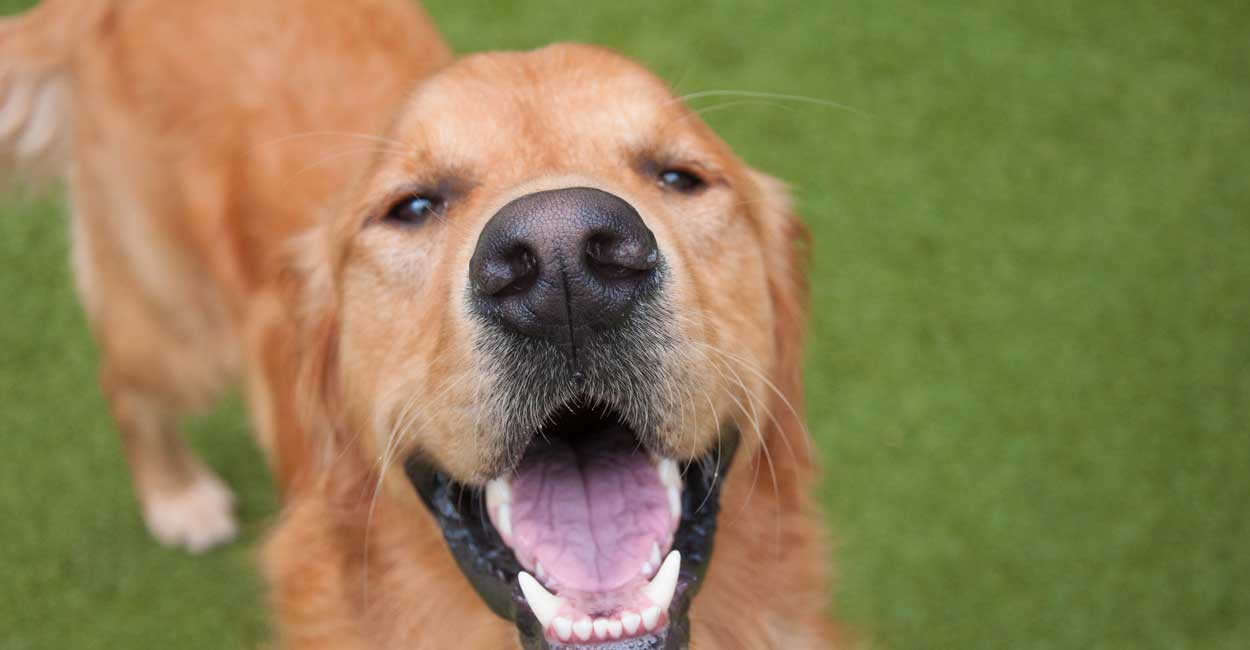 Back to Daycare Overview
WOW! I was blown away by the courtesy, attention to detail, and kindness of the staff here. Since this was my pup's first daycare visit, I was encouraged to call and check-in while she was there. I called and was pleasantly surprised to be given a detailed account of her activities including which pups she was interacting with, her demeanor and attitude, and how much of her lunch she ate. I felt so relieved she is in such great hands. I can't wait to bring her back in the future! I didn't worry for one moment while she was there. She also was smiling ear to ear when I came to pick her up.
- Kate Williams
---
Love day camp! The trainers and staff are very friendly.
- Ashley Wright
---
When Cooper is being boarded, I know he is in good hands and that makes me feel at ease.
He always comes back happy and tired, and loves coming there. The staff take very good care of him.
- Kathleen Preodor
---
Ollie loves Tucker Pup's! I love the people there---wonderful experience.
- Laura Knittle
---
We can tell that Knox loves going to daycare! He just runs right into the arms of the handler in the morning. We appreciate the picture updates and quick responses to our emails. Overall, a great experience for all of us.
- Vivian Pham
---
My dog, Maisy, loves coming to Tucker Pup's every morning and I love sending her. The second I park outside, she's ready to go straight back to the play floor! Maisy loves making new friends (both dog and human) and has a long list of them thanks to Tucker Pup's. The front staff and the handlers have communicated any issues that she may be having immediately, which is a such a relief as a dog owner! I know that she's in good hands while I'm at work and (the best part) she's exhausted at the end of everyday! Thank you for loving my dog like I do!
- Lindsay Cooper
---
Dolly loves going to Tucker Pup's daycare and grooming!
- Caroline O'Sheasy
---
The staff is always very friendly and responsive. When I call or email to try to make a daycare reservation, a staff member always responds in a timely manner regardless if Tucker Pups has an opening or not. Everyone, especially Chris and Katrina, are very friendly and helpful. I can appreciate this mostly because I'm a single mom who can use an extra hand from time to time. They sometimes meet me outside to grab my fur baby because my son is in the car. I love bringing my dog here. I recommend Tucker Pups to friends and neighbors who have dogs and ask me where I take my dog to daycare.
- Yolanda Salinas
---
Dogs are happy and tired when I pick them up. The staff seems to love them. they got lots of kisses and hugs on the way out.
- Jade Maze
---
Staff is always friendly. They even seemed to add/transition staff members from about two months ago. Sometimes that can mean a drop of the ball, but not for Tucker Pup's.
It is also always refreshing when you see an owner of a business put money back into it, such as renovations, to make their business even better instead of just collecting profit. Tucker Pup's made it clear they want to be the pinnacle of any doggie needs.
Will only ever take Clyde here.
- Gary Nehrbass
---
We use Tucker Pup's daycare services and absolutely love them. We live around the block and every time we pass their storefront, our dog Dora starts wagging her tail hoping we're going inside. Obviously her associations with the place are super positive. We love getting photos of her playing with the other dogs and she's always happy and tired when we pick her up. I also appreciate that they keep their store stocked with an interesting rotation of high quality toys, treats and accessories. Great stuff to keep our pup mentally stimulated!
However what I think really sets Tucker Pup's apart from the rest is the outstanding staff and customer service. Everyone who works there is so friendly and they all clearly care about dogs. I was always impressed that they recognized Dora, but it wasn't until an incident this summer that the true value their personalized care and attention became evident. A Comcast technician left our apartment door open when we weren't home and Dora got loose. I didn't even know she was missing so imagine my surprise and TERROR when I get a voicemail from Tucker Pup's assuring me that Dora was safe and in their care. I ditched my lunch companions and ran like hell to Tucker Pup's where I found the staff protectively huddled around a very happy and oblivious Dora. Apparently a Good Samaritan had seen her running around in traffic, scooped her up and miraculously took her at Tucker Pup's where the staff immediately recognized her. They took her in, called me, and made a name tag for her on the spot. It speaks volumes that when I arrived, my dog was still more excited about seeing her friends at TP's than me. I was/am FILLED with shame for the negligence but they were nothing but wonderful.
You can't put a price on knowing your dog is in great care.
- Jane Brinkley and Chris Moffo
---
We love Tucker Pups! Our 2 year old lab mix has been attending day care for about a year and a half. Cashew's tail starts wagging before we even get out of the car to walk in - he's so excited! The staff is amazing. They all know Cashew by name and we love to hear fun facts from his day when we pick him up. We regularly ask for grooming services - toe nail clipping, teeth cleaning, etc. and he gets a report card after! It's nice to know when you care so much about your pet that they are in good hands. We've haven't tried the boarding services yet but I'm sure will soon. Thanks for taking great care of Cashew!
- Alyssa and John Austin
---
Sookie loves it and it keeps her "pack" qualities in tact. She gets excited to just be able to go hang with dogs and play!
- Cindy Magiera
---
Friendly Staff and my Dog LOVES coming here!!!! She does not want to leave!
- Ashley Reierson
---
All of the staff are great, particularly Jordan and Ashley.
Lainey is always excited to go and comes home very tired and happy
- Grant Douglas
---
Your staff is very professional and engaged and we feel super confident leaving our fur babies in all their capable hands. We also appreciate how you have made communication, payment processes and other basic business activities so easy and accessible.
- Beth Christie
---
One of the trainers at Anti-Cruelty Society recommended taking my pup here for daycare. I was a little nervous to drop my pup off at daycare since his only other time at daycare (at another facility) was spent sitting next to the water bowl for 7+ hours. When arriving on the first day, I was greeted and helped immediately, and they really listened to all my weird/specific requests for his first day. They also said that while they don't have cameras, you can call anytime and check on your puppy. I called at noon, and they found sometime who spent time with him and gave me a big update on how he was doing and actually moving around and interacting with the other pups (which warmed my heart). When I picked him up at the end of the day, they gave me an update on his grooming and made sure I talked to someone that spent time with him during the day. I also just lost his dog tags, and they made a new one for him free of charge. Just shows that they will go the extra mile to make the owners and pups as happy as possible. I will definitely be returning here as you can clearly tell they highly value their furry four legged customers and their owners. I am actually looking forward to dropping him off here once a week!
---
The staff seem very committed to making sure our dog is happy and safe. They're able to give specific feedback about how each day went, which is crucial, and seem very experienced and appropriate in their responses to her behavior.
- Rhea Campbell
---
The staff loved Kash and treated him as his own, which made me feel better about leaving him for the weekend. Can't recommend Tucker Pup's enough!
He loves going to daycare and I love how tired he is when he gets home!
- Sara Hainsfurther
---
Logan is my fur son and quite honestly, my dog soul mate. I always want him to feel comfortable and happy. When I moved from Logan Square to the West Loop, I hoped to find a great daycare that he would enjoy as much as the one he was leaving behind. My friend recommended Tucker Pup's, the daycare she took her dog Pippa to. As with any new environments, Logan was hesitant to be dropped off the first few times. He quickly got over that once he started going frequently and on some days, seeing Pip, his BFF!
During the day, I received photos that show Logan hangin out with the other dogs and daily updates at pick up, on how he was throughout the day. It gave me a sense of peace and I felt content knowing he was in good hands. The staff are attentive, kind, caring and have his best interests in mind.
I've referred dogs who I have fostered in the past, to Tucker Pup's and their parents have always been super pleased. Logan has been going to Tucker Pup's over 1 year now and he loves it!! He is also groomed every few months and they do a great job. I highly recommend Tucker Pup's to everyone who has a dog child!!
- Denise Hurlburt
---
Your team is extremely professional and entire operation is obviously very well managed. The team is always friendly when we arrive and check out. I have also had really helpful phone conversations with the staff when I was first looking into all the options with our new puppy. Your company is awesome. It's rare to see such a well-managed mom & pop type of operation. Cheers.
- Sandy Huang and Darren Mattinson
---
Gordon loves coming to daycare. It's a perfect outlet for him to let energy out and socialize with other dogs. Sending Gordon to Tucker Pup's was the best decision we've made for him!
- Jackie Harris
---
We did a trial daycare and grooming today. I was incredibly impressed with the staff, especially their knowledge and care of dogs. They knew my dog specifically and were able to speak about her habits and I could tell they had paid close attention and care to her. I'm thrilled with my experience and feel very comfortable leaving her in your care when we travel soon.
- Anna Poss
---
Gigi loves his time at Tucker Pup's! Staff is always incredibly sweet, accommodating with last minute Saturday drops off and always great with G!
- Caterina Mazzotta
---
Staff is always nice and helpful with dropoff /pickup. Dakota is just exhausted at the end of the day so it's perfect.
- Josh Weith
---
We brought Scrappy for daycare a month ago on a Sunday. He was pooped when we picked him up, so I know it was a success. I appreciate the time everyone took to answer all my questions.
- Shanna VanDerwerker
---
Wells is always very excited to walk into Tucker Pup's and exhausted when she leaves. Being able to send Wells to daycare a couple of times a week definitely improves her quality of life (ours as well) and allows us to feel less guilty leaving her at home during the day the other days of the week.
We are so impressed with Tucker Pup's that even though we are moving to the Old Town neighborhood in about a month, we plan on going out of our way to still take Wells to daycare at Tucker Pup's a couple times a week.
- Shelby Sumner
---
I love the way that everyone on your staff welcomes Caprio any time he comes in. His 'normal' schedule has changed this past year, so he doesn't come in nearly as often as he used to. Sometimes he is hesitant before he comes in, but as soon as he gets in, he is happy to be there. The staff recognizes that Caprio is a 'people dog.' We have noticed this to also be the case at home. Tucker Pup's is indeed like a second home for Caprio and I cannot tell you enough how lucky we are to have you in our lives, as well as Caprio's! Thank you!
- Clare and Mark Hurrelbrink
---
Everyone is so pleasant and Stella is exhausted when she gets home!
- Christopher Ferency
---
We are very happy thus far with daycare at Tucker's Pup's. Queso has been very happy when going there for the days we bring him!
- Kevin McVey
---
Your outside play space and the quality of your staff are incredible!
- Jennifer O'Rourke
---
The staff is incredible. So professional and they truly know the dogs. Our Sadie loves spending time at your facility.
- Jay Waldman
---
Our dog perks up as soon as she realizes she is headed to daycare at Tucker Pup's! Once she's in the door, she doesn't even look back to say goodbye- she's so excited to get into the room and play with her friends! The staff at Tucker Pup's is very skilled and instill confidence that your dog is in good hands with a group that cares and wants to make sure your dog has a good and safe experience.
- Sarah Shaw
---
Chicory has an awesome time at daycare. We are so happy that she has a safe, fun environment to get all of her pent up energy out! Thank you!
- William Ferguson
---
Thank you Tucker Pups! I feel a sense of comfort every time I drop Leo off for daycare knowing he's in good hands.
- Andrea Cangialosi
---
I recently started bringing my dog to Tucker Pup's (he has been to daycare three times). I work from home, so it is purely for his enjoyment and socialization. I had been a long-time customer of another daycare business in Lakeview (even after moving to West Town), but Tucker Pup's is much more convenient for me. So far, I'm very pleased with our experience. Cane is a rescue so I worry a lot about his happiness and safety, but he is always happy to arrive and is pleasantly tired afterward. I'm a big fan of the online booking and the detailed feedback that I get when I pick up Cane. I'm happy that I found a new place that I can trust! I have already recommended Tucker Pup's to friends.
- Dani Muckley
---
We have had a wonderful experience so far, everyone there has been amazing! Thank you for making this transition of adopting a dog with separation anxiety so much easier!!!!
- Hawley Newhouse
---
Staff is very friendly. All my daycare requests are confirmed very promptly and I'm always informed how many days I have left at pickup. I would like to give a special shoutout to Alexis. She's always extremely friendly and seems to genuinely care about the pups. My dog Boone is clearly very attached to her and very happy to see her when I drop him off in the morning which tells me he's being very well taken care of.
- Mary Glenn
---
Our experience at Tucker Pup's so far has been great - staff are super friendly and Lincoln is so excited every time he sees the building. When I toured the facility I was very impressed by how clean it was kept - very different from some other day care atmospheres I've seen, and the air ventilation system is also a huge plus.
Lincoln can be a handful, but the staff seem to take it in stride and helped me to get in contact with your trainer. Thanks again for all of your help; I would recommend Tucker Pup's to any dog owner!!
- Candace Tkac
---
We absolutely love dropping Harriet off with you guys knowing how much love and care she gets when she is at Tucker Pup's. When we get in the car, her tail starts wagging and she ecstatically jumps out of the car to get inside and play. Our favorite part is getting photos throughout the day of her playing with her pals. Thanks for everything you do!!
- Madison O'Connor
---
Beau absolutely loves coming to tucker pups for daycare! He gets so excited when we pull up. When we get home he goes to sleep right away and I can tell that he has had lots of exercise and fun with his doggy pals. I refer all of my friend to you when they need daycare and will continue to do so. I really like how you give feedback about how his day was. Keep up the great work!
- Taylor Storbakkken
---
Everyone is friendly and attentive. I feel great about leaving Rory with them.
- Natalie Banie
---
My dog and I moved here from Texas a few weeks ago and my dog had never been to doggy daycare or in a big play group. She was a bit anxious because of many things - the move, a new city, new apartment, no yard to play in but today was day 4 and she was so excited to go to doggy daycare! I was very apprehensive about taking my dog to doggy daycare but the staff called me to give me an update on her behavior each day and the pics they posted were great, you could visibly see the change as she became more confident with in the playgroup! I also really liked that i was able to view her when i came to pick her up and see progress each day. By the end of day 3 she was bouncing around and playing with all the dogs, no longer following the handler with ears back being shy. I am so happy with how it has all worked out and how my little Godzilla has come out of her shell with the help of the Tucker Pup's staff. This place has been soooo helpful with my transition to Chicago.
- Marisa Canez
---
Great staff. Great attention to details and follow up.
- Cara Wallace
---
I've had a wonderful experience with daycare services. The handlers are very sweet to my dog and even put him in one-to-one play one day when he had a bad limp. I was so happy with that and it gave me peace of mind for the day. I wish I could bring him every day!
- Curin Herman
---
We are extremely satisfied with the daycare services. My dog Scout always seems to have a great time, and the staff universally seems to love the dogs and treat them well. We also very much enjoy the pictures that are sent occasionally. Overall we are very happy with Tucker Pup's and would recommend you to anyone in the area.
- Brian Beach
---
Thank you so much for taking such wonderful care of Gail . She enjoys going to daycare and receiving all the attention from her handlers. Thank you again - your staff is great.
- Sandra Flood
---
We love Tucker Pup's and the best part is our dog loves going there.
- Rose Spinozzi
---
Sylvia really loves her time at Tucker Pups! She gets excited in the morning when it's time to head to daycare, and is always in a good mood and happy to see us at the end of the day. Sylvia has a ton of energy and loves to play, and I know that she gets plenty of exercise and playtime with the other dogs, because she is ready to drop (in a good way) by the end of the day. When we pick her up and load her in the car, you can hear her start to snore on the way home... she's been "Tuckered out"!
After touring the new/renovated facility, we were very impressed with Tucker Pup's, and we are very satisfied with the care she receives, and the overall experience. It's nice to know that everyone at Tucker Pup's really cares about the dogs and enjoys spending time with them. Thanks for all that you do and keep up the good work!
- Jesse Zahorik and Ruthie Labedz
---
Everyone at Tucker Pup's has been great, especially Rachel. We are very confident that our Layla is having fun and being treated well when we drop her off for daycare.
Thanks!
- David Moreno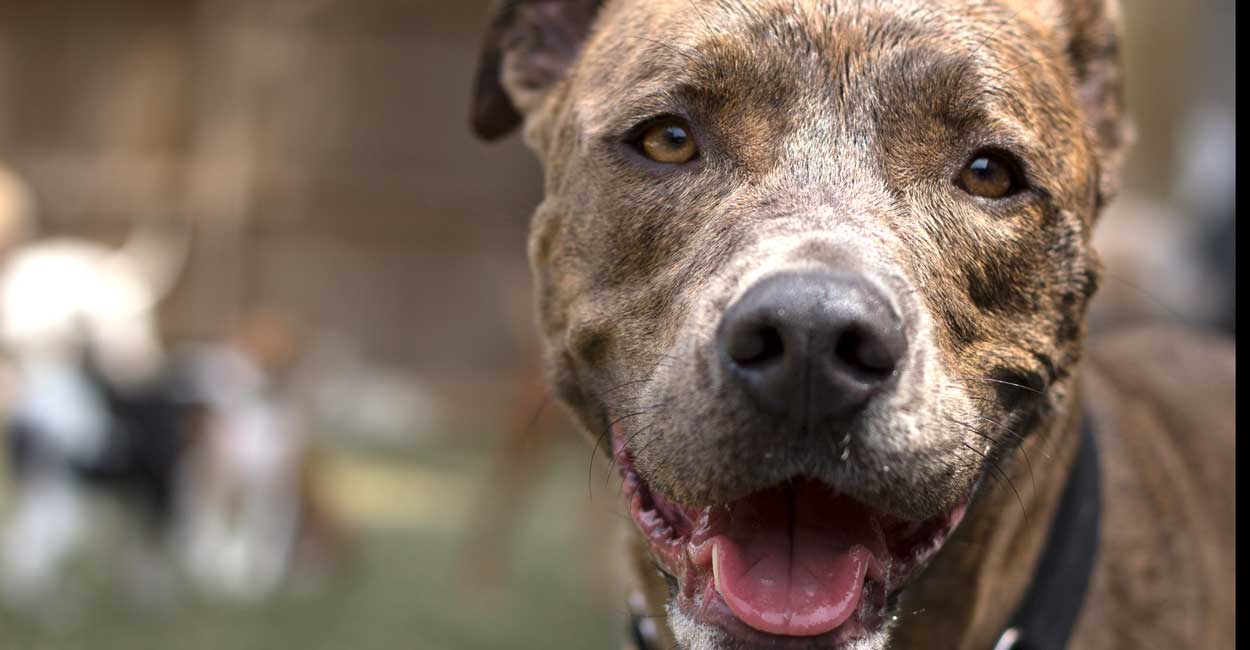 Ready to improve your dog's social life?