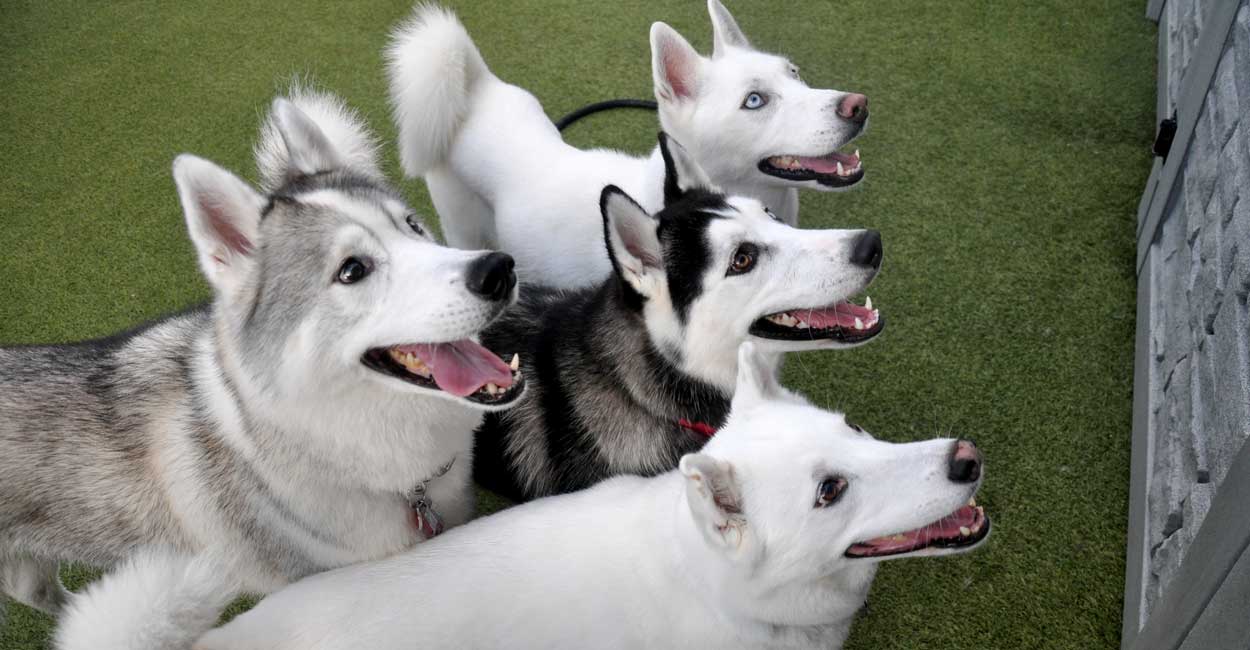 Back to Daycare Overview
Flexible hours

On weekdays, you can drop off your dog as early as 6:45am, and can pick up as late as 7pm. This gives you plenty of flexibility for using daycare without disrupting your work schedule. On weekends, the hours are 7am to 6pm.

We're easy to reach

We have full-time receptionists who answer most calls when you dial us. If you leave a voicemail, we call you back very promptly. In addition, you can easily reach us on Sundays, including with urgent requests.

Weekend daycare available

Unlike many facilities, we offer daycare on the weekends. We charge by the hour, so you don't have to pay for the full day if you don't need it (we do cap the charge so you don't go overboard). Click here for pricing details. In addition, no reservation is necessary, so you have total flexibility in planning your day. As a result, you could drop him off while you run some errands, or even to tire him out so you can go out that night without feeling guilty. It also means that when it's too cold, too hot, or too wet, he can still have fun and get worn out for the day.
We separate into playgroups based on size and temperament

Tucker Pup's makes every effort to keep our dogs in manageable play groups - for example, we have groups for big, small, active, and less active dogs. We also ensure that your dog gets enough rest during the day after activity. All of this helps your furry friend be comfortable, avoid skirmishes, minimize stress, and get the most out of spending the day with us. Please note that we separate by both size and temperament, meaning that on a given day, we may have some gentle or senior larger dogs in the same play zone as the small dogs, if that is where they are best-suited. We would not have a larger dog be with small ones if it presented an undue risk.

No cages

We don't use cages during daycare except for nap time or brief timeouts. This is unlike many other daycares that have dogs go into cages for several hours per day, including for the last part of the day.

Extra nap time available

Some dogs just can't handle being in play throughout the day, even if they were in naptime for a brief period. If you desire, you can request additional nap time for your dog if necessary.
People and Customer Service
High staff-to-dog ratio

We have the highest staff-to-dog ratios in Chicago. This means multiple people are present in each play group at all times, which creates a safer and better experience for all the dogs in our care.

Professional staff

We are very proud that all of our staff members are professional, know how to properly handle dogs, and are very passionate about them. Every job applicant must have prior professional experience in working with dogs in some capacity, so everyone here has either worked at a vet, another boarding/daycare facility, pet-sitting business, or rescue organization. If an issue arises, we'll call you and let you know, and we'll give you straight talk. You can rest assured that your furry friend is in good hands while in our care.

We require written proof of updated vaccinations on an ongoing basis

Believe it or not, many dog businesses don't require proof of vaccinations, or they may ask for a document the first time but do not ask for it again once you keep going there over time. You shouldn't accept this, as it can put all the dogs at risk, especially if there are any contagious conditions going around in the dog community.

At Tucker Pup's, we put several steps in place to minimize any health risk to your dog:

No dog may be with the others if any required vaccination is more than a few days out of date.
Our all-digital system automatically tracks all vaccination due dates and keeps computerized copies of any documents you send us.
Any time you make a reservation for any of our services, we will notify you if we need an updated document
You can either bring in the document, fax it, or e-mail it. We will send you an e-mail confirmation once we receive any documents on your account.
Large indoor play floors

We offer large play floors so your dog can socialize with a lot of friends and still have plenty of room to move around and not be overcrowded.

Large outdoor space, including swimming pools

Our outdoor play area lets your dog take in the fresh air, hop in the pool, play on the playground equipment, and have fun in the sun. The area is fenced-in for total safety and is easily accessible to the indoor play area. Please note that we only take out the dogs when the weather allows, and they are outside for several hours per day, not all day long. In addition, out of respect for our neighbors, we cannot have dogs outside who bark excessively.

Outdoor canine grass

Tucker Pup's proudly boasts 2,000 square feet of canine grass in our outdoor play area. Many daycares don't have any outdoor space at all (or just a tiny area to go potty then come back in). If they do, it is more than likely on asphalt, gravel, concrete, or what used to be grass but is now just dirt. This means the dogs may come home smelly, dirty, matted, plus have a higher likelihood of getting sick. This is because these surfaces absorb pee and odor, can get very hot in the summer, and can easily create puddles which could lead to bacteria formation. The dogs' feet can also become tender or sore from a hard or gravel surface. Our canine grass is specifically made for dogs, as it is very cushiony and cool to the touch, plus has microbial blades that repel bacteria, an indestructible design so the dogs can't tear it up, a drainage system, and an air grid that keeps it properly ventilated and free of puddles. The dogs love it and they come home clean, happy and healthy after playing on it.

Seamless epoxy flooring

Every inch of our play floors are made of seamless epoxy. This means that they are completely sealed and waterproof, ensuring that they are highly sanitary, clean, and odor-free. Many facilities have concrete floors, which absorb urine and emanate odors back into your dog's fur, and are difficult to keep clean and sanitary. Other facilities have rubber flooring, which has seams and becomes compromised over time, leading to unsanitary conditions.
We automatically track usage of your daycare package

If you have purchased a daycare package, we automatically track your usage and will let you know when it is expiring. No punch cards to carry!

Online Requests

It's so easy and convenient to make reservation requests through our website. Just fill in a few fields including your dates, and we will send you a confirmation e-mail in a timely manner. If we can't accommodate you, we will call right away.

Click here to see our Customer Request tool.

Easily view and cancel upcoming daycare reservations

We send you e-mail reminders of upcoming daycare reservations. Need to cancel a date? A few simple clicks and you're done. No need to call or send an e-mail.
Daycare package days never expire

Many daycare facilities require that you buy a pre-paid daycare package, then use up the days within a specific period of time, such as a month. That is not the case here. When you buy a daycare package, the days never expire and you do not need to come a minimum number of times per month.

No minimum usage requirement

Many places require that you come a certain number of days per week, and even charge you if you don't come on your scheduled days. At Tucker Pup's, some people come once a week, some come three times per week, and some come here only a few times per month. It is up to you how often you come here for daycare.
Easy transition into boarding

When you travel, you want your dog to be familiar and comfortable with his surroundings, in order to minimize stress and maximize happiness. By coming here for daycare, he can easily make the transition into boarding when you need it. This is because dogs here for boarding with group play are in the same playgroups as our daycare dogs, so there is no difference during the day. This also gives you flexibility in case your plans change. If your dog is here for daycare, you can call us and ask to keep him overnight. Both experiences blend in together in order to create a seamless transition for you and your dog.

Have your dog groomed while here for daycare

We provide full grooming services seven days per week, including haircuts, deshedding, baths, nail clipping, and more. This means that your dog can be groomed while here for daycare, and can either stay in the grooming room afterwards, or go back into play. This couldn't be any more convenient for you, and is an enormous benefit over dog businesses that don't provide professional grooming.

Learn more about our grooming services.

Buy leading retail items while here for daycare

We provide many leading brands in all-natural food and treats, toys and everyday supplies, at reasonable prices. This means that when you pick up your dog from daycare, you can stay well-stocked with the brands you love, without running all over town. This one-stop shopping convenience gives us a big advantage over daycare businesses that offer little or no retail, carry brands that are not recommended, or have prices that are not competitive.

Learn more about our retail offering.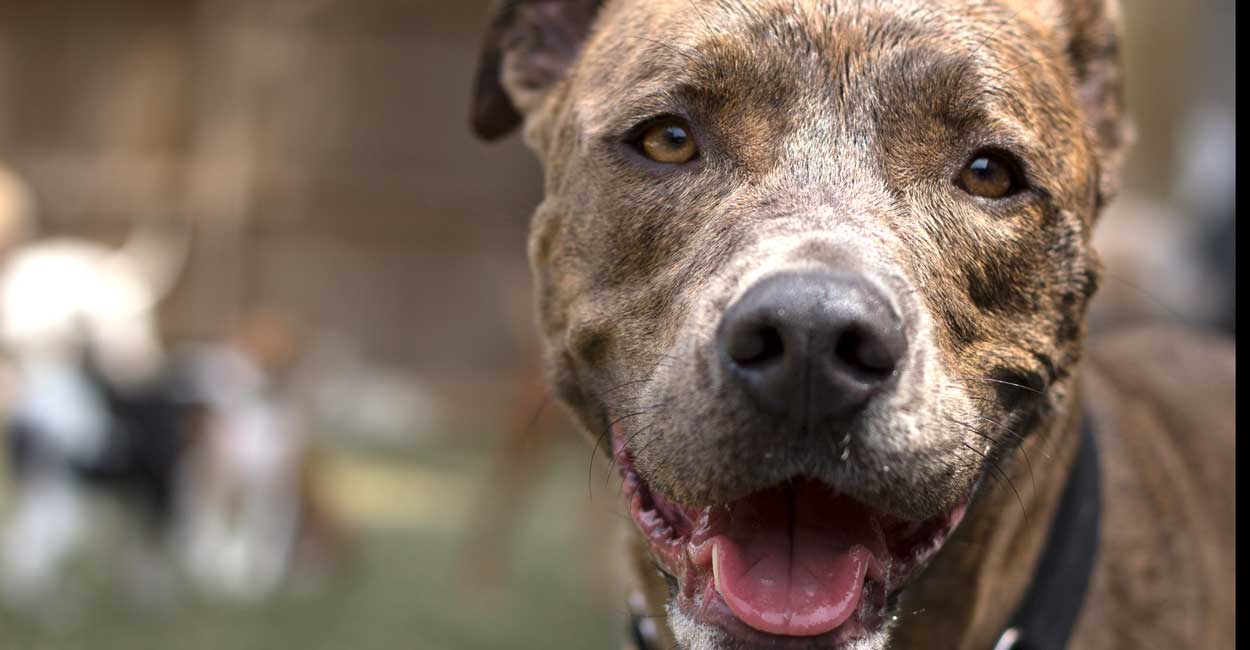 Ready to improve your dog's social life?