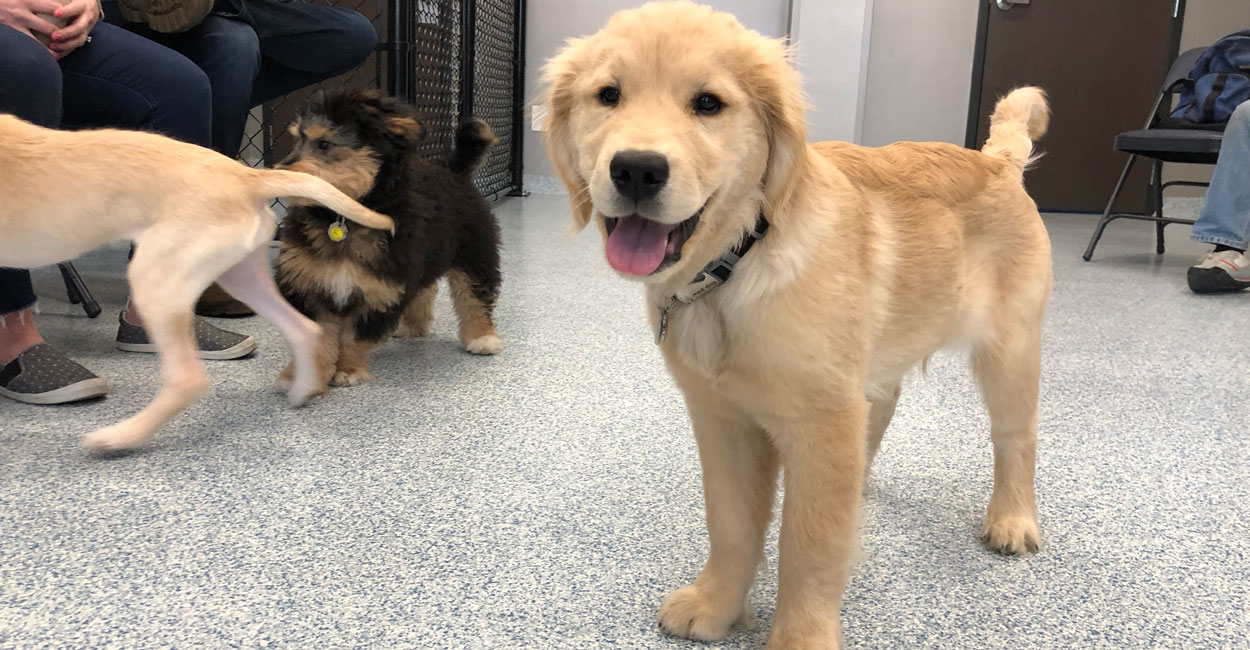 Back to Training Overview
When you get a puppy, we don't recommend immediately going to the dog park. Dog parks can have unvaccinated dogs, people may not be paying attention, there are different sizes of dogs and levels of aggression, and the environment may not be as clean as you would prefer.
That's why we offer puppy socials, the greatest way to introduce your puppy to group play and social interaction.
Why our puppy socials are so great:
Supervised by one of our trainers, while you watch and participate
Off-leash play, plus fun games and training exercises. We do take breaks so they don't get overly tired
Training advice, including handling unwanted behavior during play
We confirm that all dogs are properly vaccinated
The room is kept very clean
The weather doesn't matter
Your puppy can play with others that are its same size and temperament
It's fun to meet other puppy owners in the neighborhood!
Great way to supplement Puppy Manners class
We offer three types of puppy socials:
Confidence Builder:

For puppies who are on the shy side, still trying to get comfortable with playing with others. They must be between 10 weeks and 5.5 months old. There is no size restriction.

Tiny Tots:

For puppies who are 15 pounds and under, who are between 10 weeks and 5.5 months old, and whose play style is not overbearing with the other puppies.

Whippersnappers:

For playful puppies who are bigger than 15 pounds, and who are between 10 weeks and 5.5 months old. The puppies in this social should be comfortable playing with others, even those who may be larger.
You can choose which format is best-suited for your puppy.
We recommend signing up for at least 3-4 puppy socials in order to help your puppy become well-socialized and as highly prepared as possible for dog parks, daycare, boarding, the dog beach, and much more.
Overview of Puppy Socials (1:13)
Our dog Maisy has benefited greatly from her short time at puppy socials. Jess Kupsik remembered our dog, her name and how her last visit went. It made us happy to know our dog was carefully observed. She has come out of her shell and has had so much fun with other dogs. Plus the other dog parents in the room are sociable and fun.

- Jessica Sanchez
Cost:
$35 per social per puppy.
Reservations required: Reservations are required so we ensure there are not too many puppies in the room at once.
Minimum number of socials required: None. You can come to as few or as many as you like.
Age requirement: All puppies must be between 10 weeks and 5.5 months.
Seating: Seating is available for the humans.
Vaccination requirements: We must receive proof of vaccinations for:
Distemper, Parvo (at least two of the three rounds)
Canine influenza (at least the first round of the H3N2 strain, within the past several weeks)
Bordatella (at least the first of two rounds)
Upcoming schedule:
Click here
312-829-8787
.
We take enrollment seven days per week, 365 days per year. Don't delay - class size is limited, so time is of the essence.
Importance of Puppy Socialization
The American Veterinary Society of Animal Behavior (AVSAB) is a national group of veterinarians and doctorate-level animal behaviorist who educate other veterinarians about dog training and animal behavior. In other words, this is the group that vets typically turn to for behavioral advice.
The AVSAB firmly believes in positive reinforcement and puppy socialization.
According to the AVSAB:
"The primary and most important time for puppy socialization is the first three months of life.
This is the primary window of opportunity for puppies to adapt to new people, animals, and experiences. Incomplete or improper socialization during this important time can increase the risk of behavioral problems later in life including fear, avoidance, and/or aggression.
Behavioral problems are the greatest threat to the owner-dog bond. In fact, behavioral problems are the number one cause of relinquishment to shelters. Behavioral issues are the number one cause of death for dogs under three years of age."
View the Position Statement (PDF)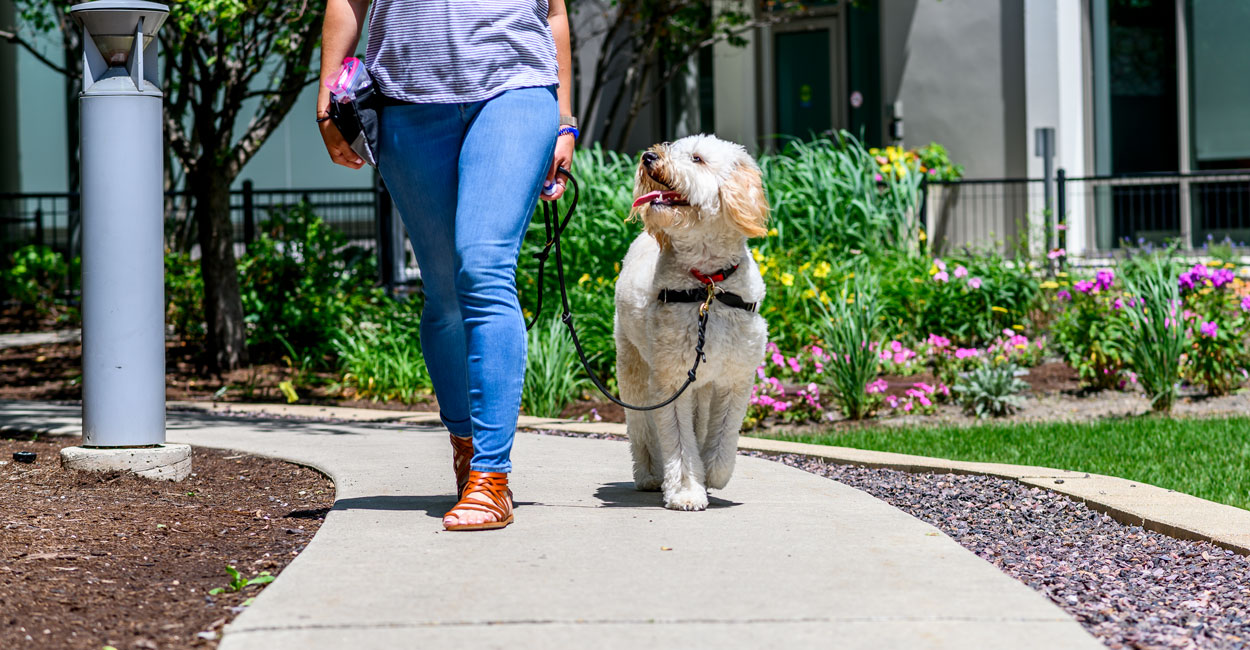 Ready to Improve Your Dog's Behavior?
Book Now