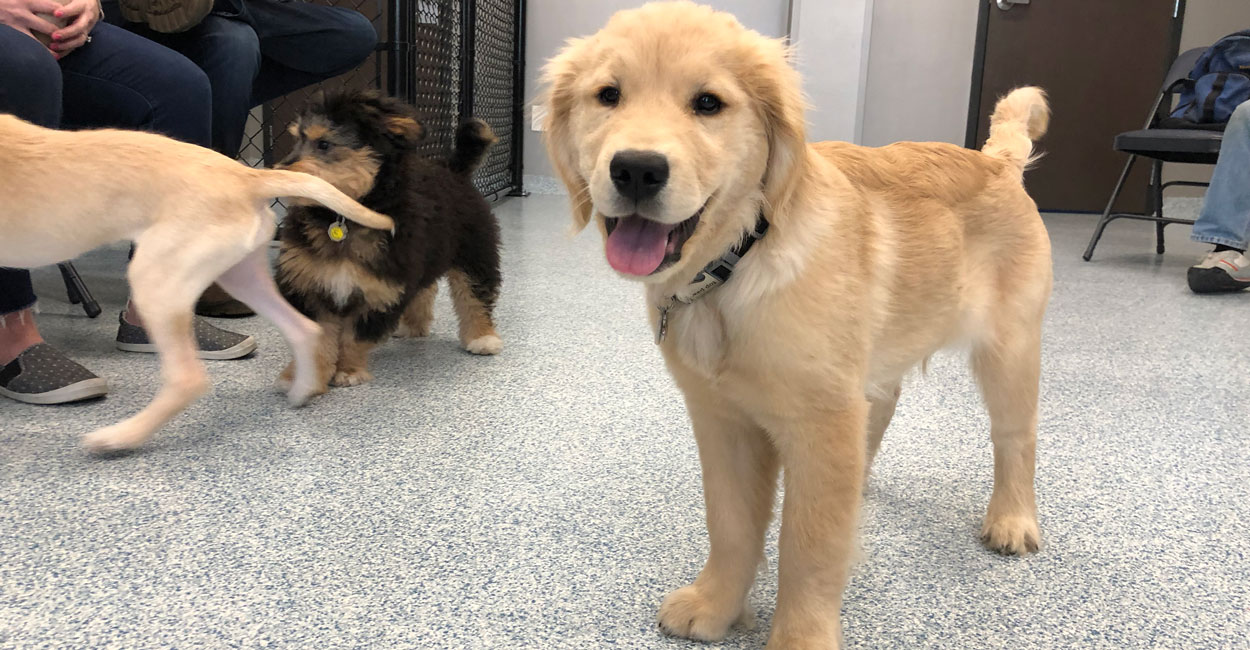 Back to Training Overview
When you get a puppy, we don't recommend immediately going to the dog park. Dog parks can have unvaccinated dogs, people may not be paying attention, there are different sizes of dogs and levels of aggression, and the dog park may not be as clean as you would prefer.
That's why we created Puppy Socials, one of the greatest ways to introduce your puppy to group play and social interaction.
Why Puppy Socials are so great:
Supervised by one of our trainers, while you watch and participate
Off-leash play, plus games and exercises
We confirm that all dogs are properly vaccinated
The room is kept very clean
The weather doesn't matter
Your puppy can play with others that are its same size
It's also fun to interact with other dog owners and make some new friends in the neighborhood!
We recommend signing up for 3-4 puppy socials in order to help your puppy become well-socialized and as highly prepared as possible for dog parks, daycare, boarding, the beach, and much more.
Overview of Puppy Socials (1:13)
Enrollment Details
Cost: $25 per social per dog.
Reservations required: Reservations are required so we ensure that we have plenty of space.
Minimum number of socials required: None. You can come to as few or as many as you like.
Age requirement: 12 weeks to 5 months old.
Seating: Seating is available for the humans.
Upcoming schedule:
Click here
312-829-8787
.
We take enrollment seven days per week, 365 days per year. Don't delay - class size is limited, so time is of the essence.
More Info