Liability Waiver
Tucker Pup's requires that you submit signed copies of the following form before we can provide any services for your dog.
IMPORTANT DOWNLOADING INSTRUCTIONS:
Because the file below is fairly large, it is typically best to open it as follows:
Be sure you have Adobe Acrobat Reader installed on your computer. Get it here if necessary.



You can simply click on the link to open the file in your browser, although your screen may go white for a while while it downloads, and may time-out. Be patient.
Please
contact us
if you have problems. We can e-mail or fax you the document if necessary.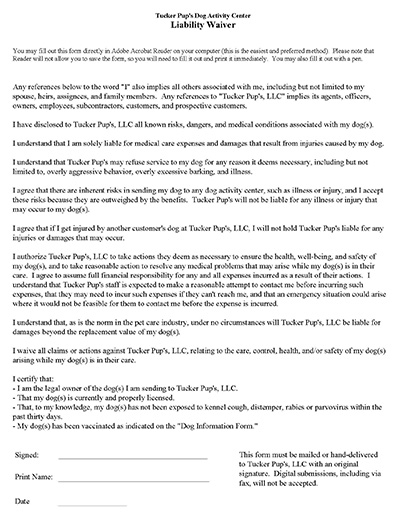 Liability Waiver