Staff Profile
Return to Staff Summary Page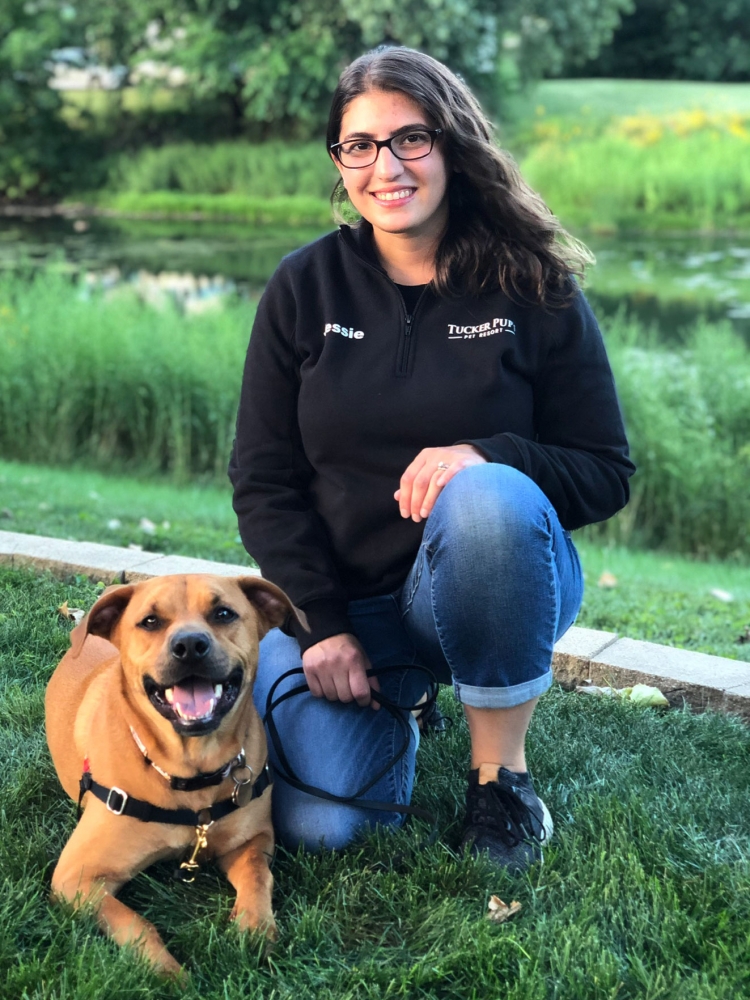 I volunteer weekly at the Shedd Aquarium in the marine mammals department (which includes the dogs) where I get to do all sorts of cool things, from preparing diets to tickling the tongues of beluga whales!
I got to work a lot with the dog program at Shedd Aquarium while I was an intern there! What!? Dogs at an aquarium! Yes! They have a group of rescue dogs that teach guests about adopting from local shelters as well as training at home!
I have an 8 year-old Shih-poo named Anna. We adopted her when she was 4 and she has been a part of our family ever since! I also have a very curious Red-eared slider aquatic turtle who's name is Donatello, because he is a ninja of course!
I have a soft spot for the misunderstood pit bull breed, which I have found to be some of the biggest sweetheart dogs ever! I've never met a dog I did not love! I'm the one that comes over and spends most of my time with your dog!
I am a big nerd so I love reading outside on my deck, when it is nice out, as well as playing a variety of board and video games with friends.
I hope to one day have a career in animal training. My dream would be able to be an exotic animal trainer at a zoo or an aquarium where I could educate the public about the natural world and positive reinforcement training.
I am a Star Wars podcaster and love to spend my free time revisiting the galaxy far far away...
I graduated with a Bachelors Degree in Biology and a minor in Psychology from Elmhurst College with the goal of working in animal care and training.
I got to spend spent a summer working at the Shedd Aquarium as an Assistant Animal Care Specialist! Those penguins and otters are as cute as they are messy!