Staff Profile
Return to Staff Summary Page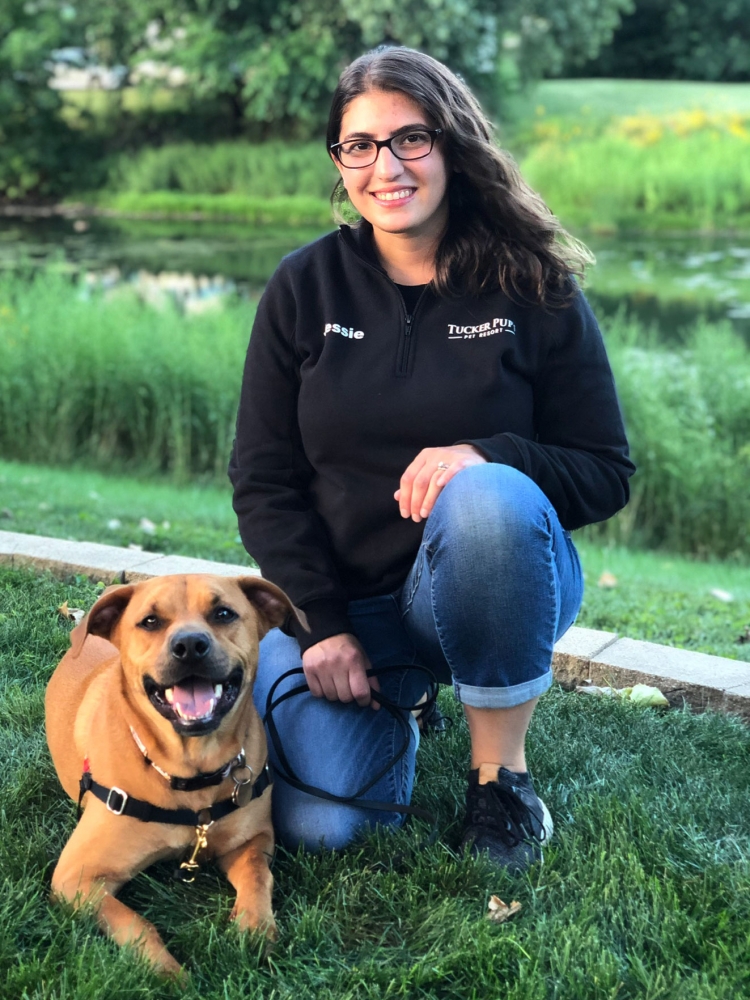 Accepted into the Karen Pryor Academy for Animal Training and Behavior - Attending the Winter 2020 Series
Assistant Animal Care Specialist at Shedd Aquarium in the marine mammals department, which included rescue dogs during my time there!
Wade, rescue Pitbull Lab mix, loves vocalizing his needs through many adorable sounds.
Apprentice at Tucker Pup's Pet Resort
I love all breeds of dogs, but I have a special soft spot for pit bulls.
I am a Star Wars podcaster and love to spend my free time revisiting the galaxy far far away...
My goal is to make a positive impact on the lives of dogs and their humans in our community.
Reading comics, creating the perfect Animal Crossing Village, and taking my dog for long walks on the beach.
Elmhurst College - Bachelors of Science in Biology, with a minor in Psychology.
Beluga whales enjoy having their tongues tickled. This was one of the many joys I got to experience during my time at the Shedd Aquarium!