Staff Profile
Return to Staff Summary Page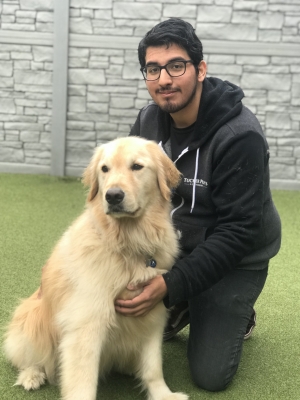 I had worked at another daycare before coming here, but besides that everything else has been personal.
My dogs are my kids, and my pride and joy.

- Avenger is a black lab/shepherd mix
- Balto is a Siberian husky
- Chestnut is a golden retriever puppy.

I also have 3 red eared slider turtles, a baby musk turtle and a leopard gecko.
I love big breeds, but have a soft spot for Mini Aussies.
I like exploring Chicago and going to nature settings like Starved Rock. I also enjoy going to places of learning, like museums and zoos.
I want to open a shelter for domestic and exotic animals. Also to open a business. I would also like to be a herpetologist and paleontologist.
Besides animals, I like learning about history and video games.
I accidentally met a member from the band Slayer at a reptile convention.