Staff Profile
Return to Staff Summary Page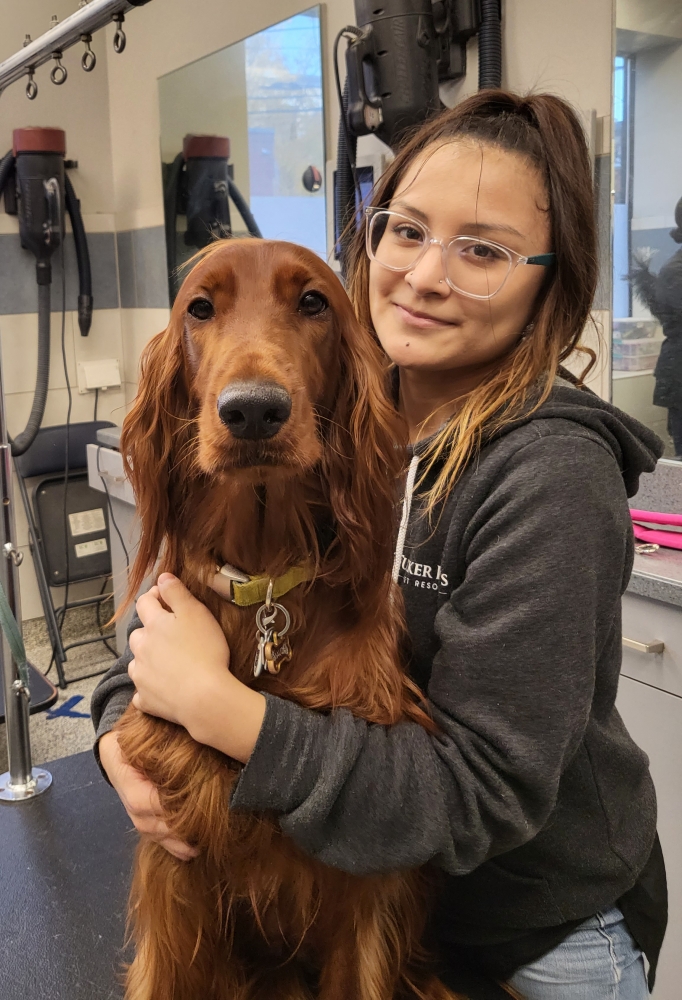 I was a dog trainer for a brief period of time, and have been a grooming assistant previously.
I have a two-year-old Staffordshire terrier named Snow. We originally got her in Kewaskum, Wisconsin from a breeder affiliated with the AKC Club! She is super friendly and loves her toys!
Huskies, Yorkies, and Staffies
Listening to music, watching movies, and spending time with friends
I hope to be a veterinarian in the future
I really love traveling and hope to travel the world some day!
I graduated from Chicago Bulls College Prep in 2020. I currently am enrolled at the University of Illinois at Urbana-Champaign, studying Animal Sciences with a concentration in Pre-Vet.
I've been ziplining in Zacatecas, Mexico