Staff Profile
Return to Staff Summary Page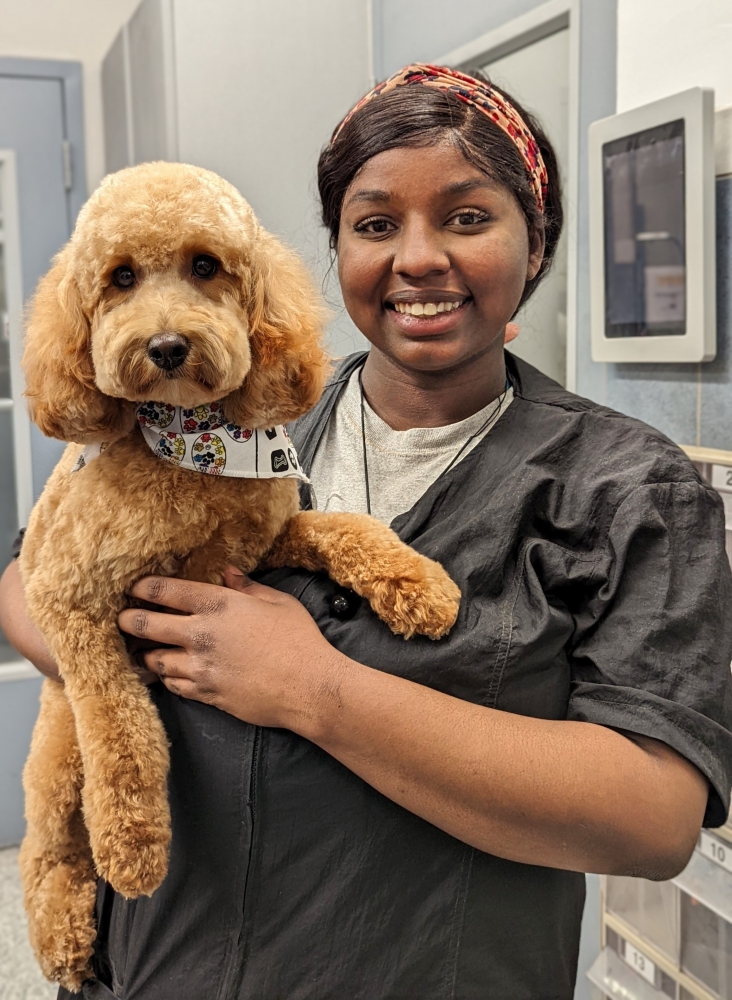 I am a certified dog groomer
I was a dog walker and sitter for about a year before I became a bather. I then went to grooming school and have been cutting hair since then.
I have a miniature Golden Doodle named Bella. She is very sweet and wants to be friends with everyone and everything.
My favorite dog breeds are golden doodles and standard poodles.
My favorite hobbies are shopping and binge-watching my favorite TV shows and movies.
One day I would like to compete in some of the major grooming competitions, including for creative grooming
I love to travel and experience other cultures
I graduated from Glenbard East High School
I went on a two week tour of Spain where I visited Barcelona, Madrid, Grenada, and Seville.