Staff Profile
Return to Staff Summary Page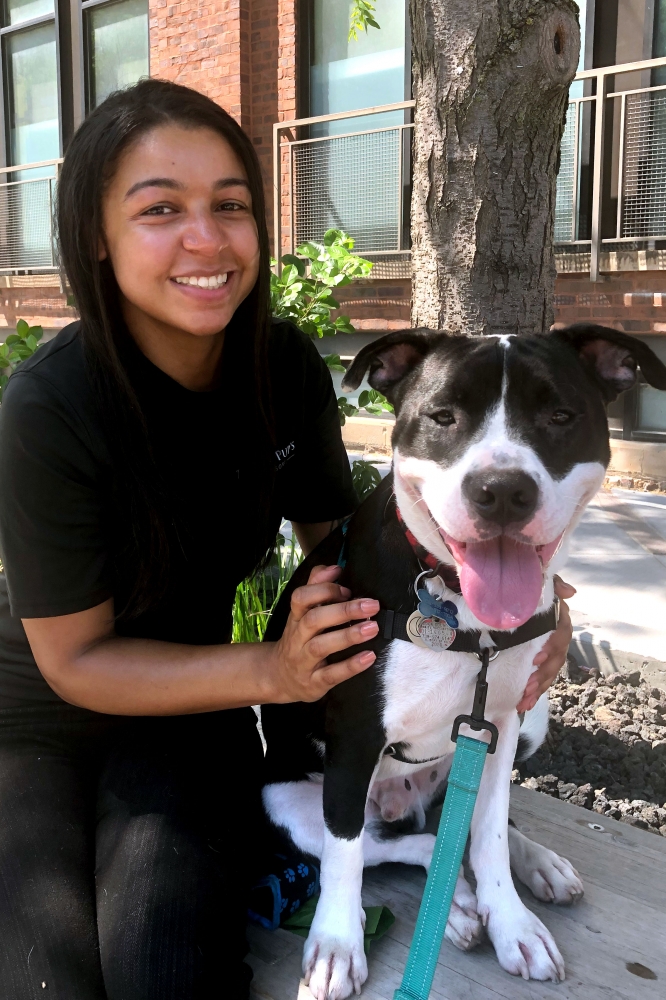 I have gained a wide range of dog handling and general pet care experience by working in the pet industry since 2013. My passion for working with animals began when I volunteered at The Anti-Cruelty during undergrad. After that, I was a receptionist at Tucker Pup's, worked as a dog walker and pet sitter, plus was a daycare attendant and client care coordinator within a fast-paced veterinary clinic in Chicago.
I have a 7-year-old cat named Anakin that I adopted from Anti-Cruelty Society while I volunteered there. I also have an American Staffordshire named Ooyoo, that I am raising from puppihood. He came from a litter of a pit bull / Staffordshire that was rescued from the south side of Chicago.
Any bully breed, Siberian Huskies, and pomeraniansI
When I have the time, I love playing video games, sewing (or anything crafty!), catching up on TV shows, snuggling my pets, or dog walking!
There are many areas of dog training I'm interested in such as puppy socialization, basic and advanced dog obedience, leash reactivity, and training therapy and service dogs.
Whenever I have the free time, I enjoy binge-watching a TV show or self-teaching a new hobby such as painting or learning a new language. Taking a million photos of my pets sleeping is always fun, too!
I most recently earned a Master's in Social Work from Loyola University in Chicago. Prior to that, I earned my BA in Psychology from the University of Illinois in Chicago. I also graduated from Prairie State Community College with an Associate of Science Degree.
Spider Man is and will always be my favorite super hero!