Staff Profile
Return to Staff Summary Page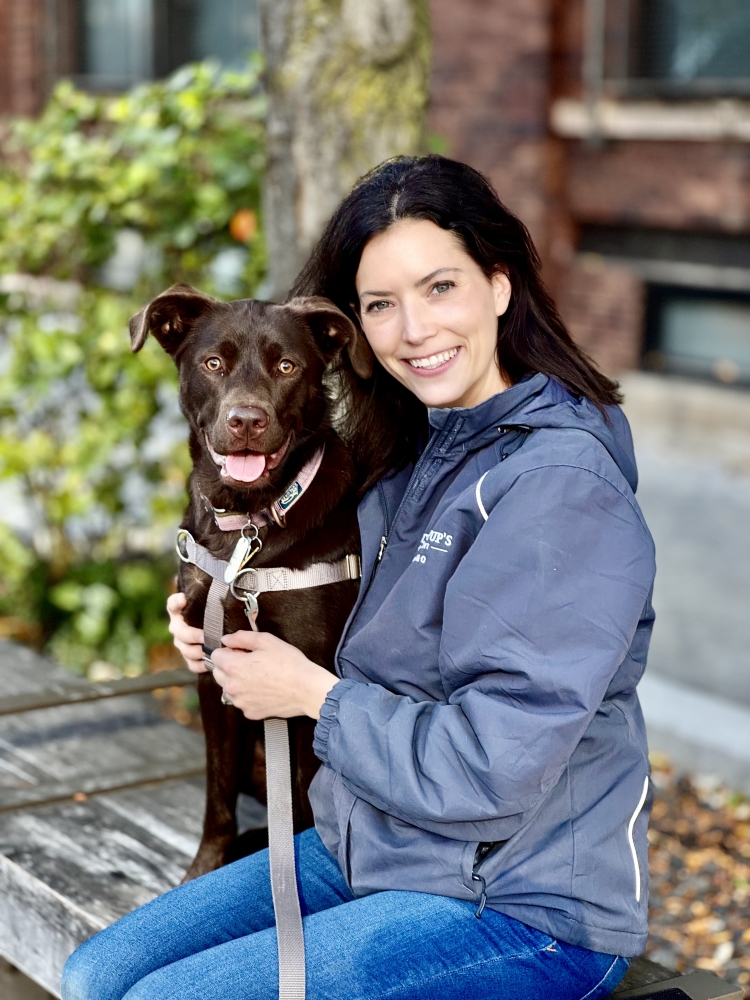 I plan to complete the Training Apprenticeship at Tucker Pup's, with a focus on Behavior Modification. I am also pursuing my CPDT-KA and CBCC-KA certification in the future. I am highly interested in working with dogs dealing with reactivity through positive reinforcement methods.
I also freelance as a pet sitter.
I worked at another daycare facility in Chicago where I quickly became an integral member of the dog handling team due to my ability to identify dog body language and work with dogs dealing with varying levels of reactivity. I also worked at the front desk and enjoyed speaking with our clients about their dog's behavioral needs.
My soulmate is named Emma. She is a 7-year-old street dog from Puerto Rico whom I rescued at 10 weeks old when I lived in NYC. She kept me afloat during 3 years of working in the entertainment industry, and then 3 years of grad school during a global pandemic, before settling down over the past year in Lincoln Square.

My lucky charm, Nelly, turns a year old at the end of August 2023 and is also a total mutt (who looks like a chocolate lab but has 0% lab in her DNA results) that fell into my lap on St. Patty's Day when she was surrendered at my former daycare facility.
I have gone to many classes and puppy socials, and am now working on Canine Good Citizen certification for each.
I've never met a furbaby of any size, shape, or ability I didn't immediately love, but golden retrievers (especially those with a naughty streak), all bully breeds, and interesting mixes tend to capture my heart and run away with it.
I love going to Montrose Dog Beach, trying new restaurants/food, beer and wine tastings, dancing to live music, attending street festivals, reading, writing, running, being a theatre patron, and spending time in nature.
I'd like to get more involved with rescue organizations to help ensure more dogs are adopted by helping address their behavioral needs. I'm also curious about eventually combining both of my skill sets and training dogs for theatre/on-camera work.
I enjoy spending time with my family in St. Louis (go Cards!), supporting my friends in their creative endeavors, traveling, and being a homebody with my fiance.
I graduated from Indiana University-Bloomington in May 2022 with a Master of Fine Arts in Theatrical Direction, where I also served as an instructor of acting for 3 years.
I lived in NYC (primarily in Washington Heights and Harlem) for 8 years, where I worked professionally as an actor, director, associate talent agent, and casting director. I decided to change careers shortly after completing my masters degree and relocating to Chicago due to how deeply the COVID-19 pandemic is still impacting the entertainment industry.