Staff Profile
Return to Staff Summary Page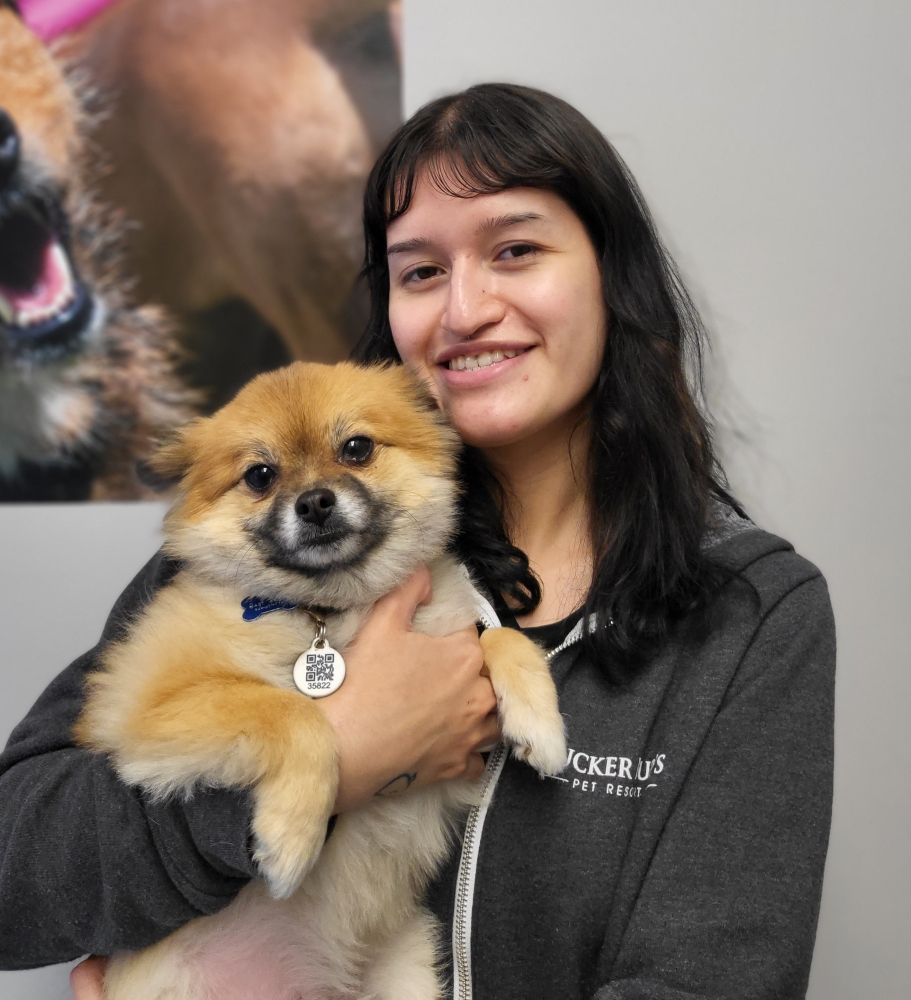 Prior to Tucker Pup's, I worked at a dog daycare. I learned a lot ranging from breeds, harness types, diets, grooming, and administering medications.
I have two cats. One an orange American long hair named King, and the the other is a white Siamese named Coco.
I love all dogs, but my favorite breed is a Shiba Inu. They are such beautiful dogs and have interesting personalities.
I like to go to concerts in my spare time. I love seeing my favorite artists live. I also occasionally create art or attend art-related events.
I would like to get as much as experience possible working with animals and finish the veterinary assistant program. This might possibly include returning to school for a higher degree.
I am really interested in movies and TV shows/anime. Some of my favorite genres are thrillers, horror, and romantic comedies.
I graduated from Morton East High School. Afterwards, I did a Veterinary Assistant program at Morton College that I have mostly completed.
I've met a few of my idols, including Frank Lero from the band My Chemical Romance.