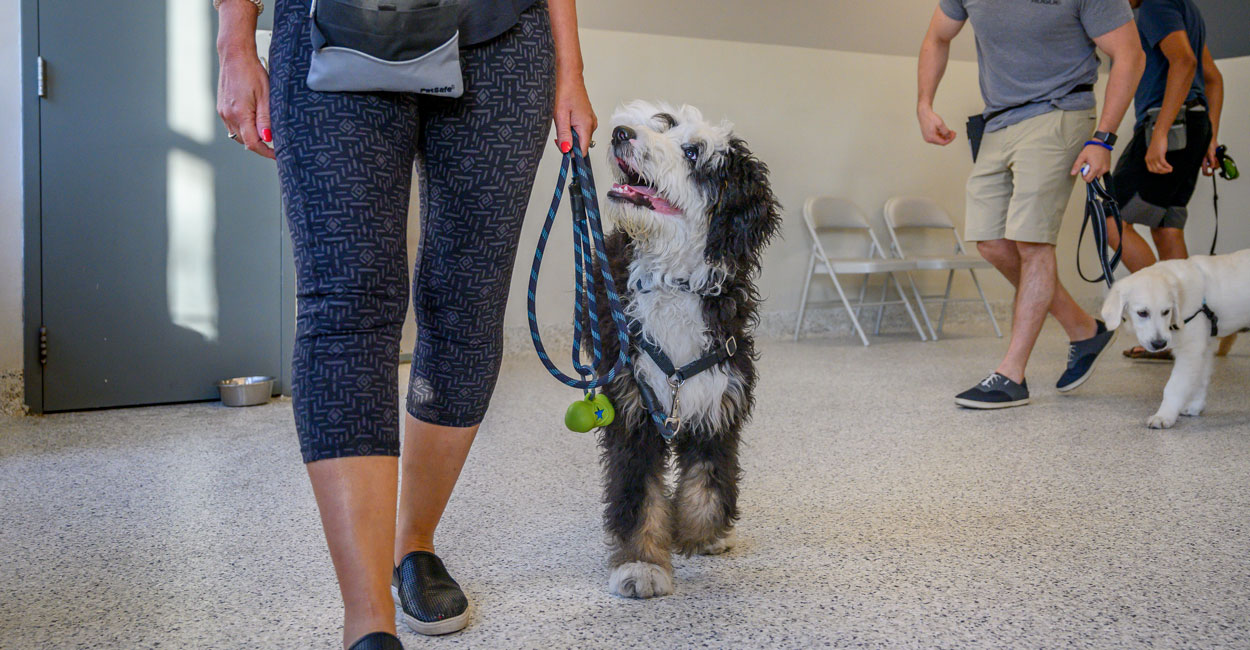 Dog Manners and Obedience Training Classes
Enroll
Back to Training Overview
Tucker Pup's offers many puppy and adult dog obedience training classes in Chicago to help your dog excel at self-control, listening, and a full set of skills.
Tucker Pup's is considered an "essential business" and we are open and available for boarding, daycare, and grooming.
Training is currently on hold through April 7, when the statewide lockdown expires. The government could push this date back, so we are not scheduling any classes or socials until we have more certainty.
We will soon be providing virtual classes and private lessons, where you will participate from your device at home. They would follow the same curriculum, and you would still be able to access TrainTrack in order to view the homework, watch videos, and track your progress. Let us know if you are interested. If you have already signed up for training, we will let you know more very soon.
Learn more
about adjustments we are making during the coronavirus outbreak.
Sage Graduated From Puppy and Intermediate Manners (2:05)




Choose the course that interests you to see it's upcoming schedule, price, and other other details:
Looking for leash reactivity and confidence-building classes?
Click here
.
Looking for agility and other fun classes?
Click here
.