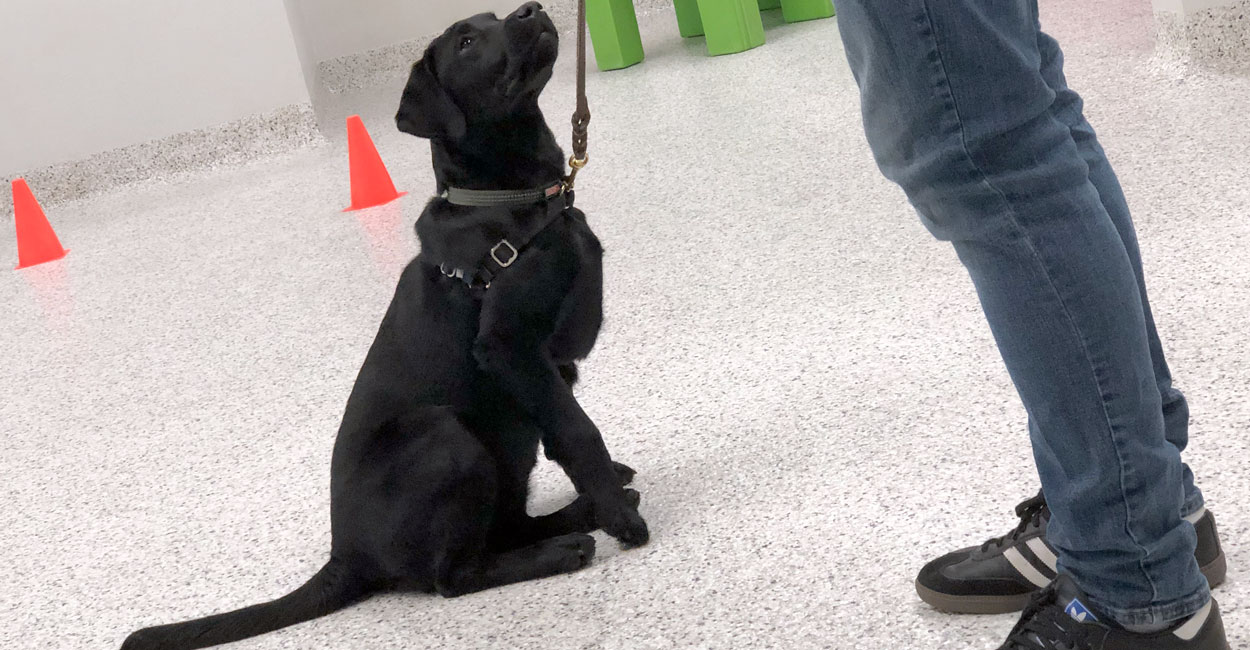 Puppy Manners / Obedience Training Classes
Enroll
Return to Manners Classes
Our Puppy Manners training class is very important for ensuring that your puppy develops crucial skills, listening, and self-control. You will thank yourself later, because when a puppy develops a strong foundation, it can make all the difference in your relationship for many years to come.
The course includes:
Training skills.

  The course teaches skills such as



Walking without pulling
Staying focused on you instead of all of life's distractions
Coming directly to you, such as at the dog park
Waiting patiently before a command is given
Not jumping on people or other dogs
Leaving items alone, such as food on the sidewalk
Dropping an item, such as another dog's toy
Handling feet and ears
And more




Off-leash socialization.

  Each class also includes play time, where the puppies get to run and play with the others off leash. This is important for building their socialization and confidence. The trainer will give you advice about what to allow and watch for during play, and how to correct your puppy's behavior in an effective manner. If you do not feel comfortable with off-leash play, it is fine to temporarily wait outside the room during this time.



Class discussion.

A full discussion of important training topics such as:



How and why dogs learn
The importance and use of positive reinforcement
Each component of the reward process
Games and exercises you can start to work on with your dog
How to successfully use your voice, posture, body language, and more
Training equipment and rewards that we recommend
And more




Access to TrainTrack™.

Our proprietary online tool for supplementing your training instruction, that includes:

Videos of all the exercises taught in class
Written descriptions of all the exercises taught in class
The homework for each session
Ability to log your exercises and keep track of what you need to work on next
Bonus materials




Equipment.

To help ensure you are as successful as possible:

Treat pouch
Optional clicker
You will be amazed at what your puppy can accomplish in only six weeks!
Video:
Manners Class Graduation Day (2:21)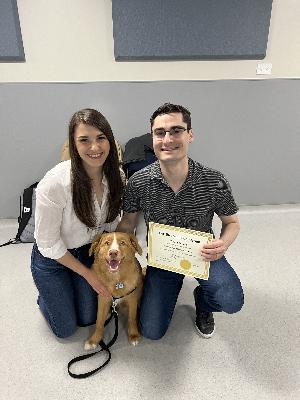 Great job by Jessie. We were really happy with the experience and the size of the group.

- Rachel Pospisil
Number of classes:
6
Time duration:
1 hour per class
Prerequisites:
None
Ages:
11 weeks to 6 months old when the course starts
Requirements:
Click here
Schedule and prices:
Click here
Have questions?
Call us at
312-829-8787
, 365 days per year between 7am and 7pm
Not sure?
You can have a
free consultation
with one of our experts to help decide if this is the right class for you
Don't delay - we take enrollment 365 days per year, and answer calls from 7am to 7pm each day. Any request submitted after 7pm will be processed the next morning. Classes fill up quickly.
More information: