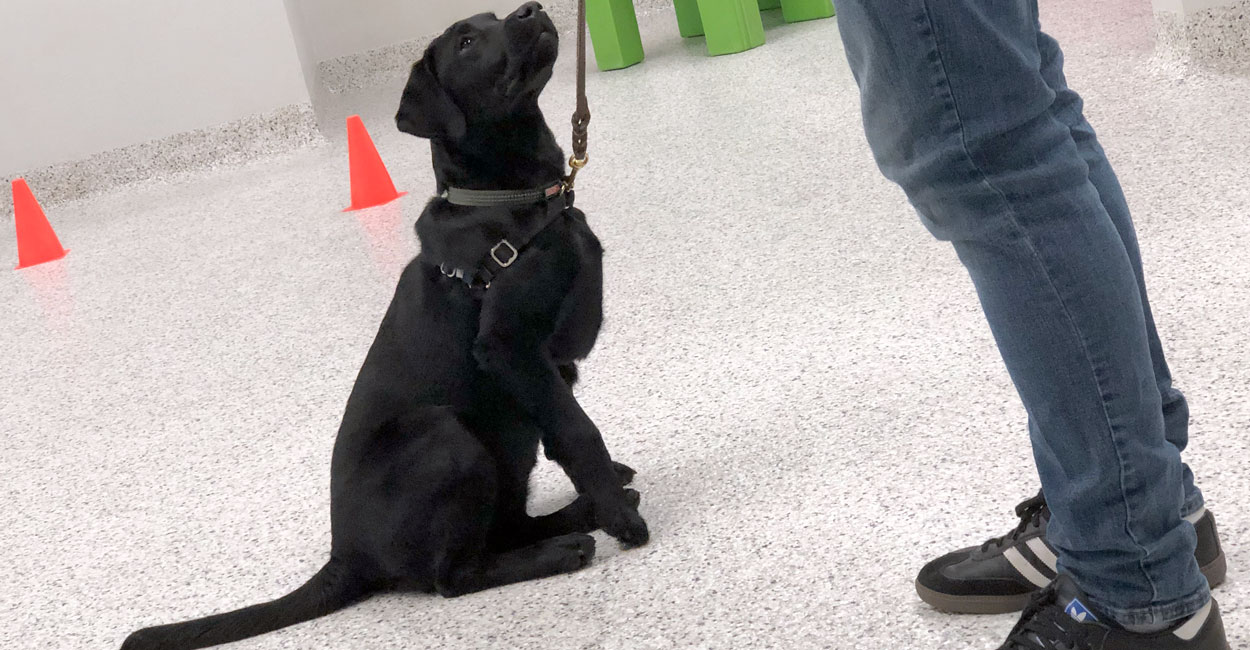 Puppy Manners / Obedience Training Classes
Enroll
Return to Manners Classes
Tucker Pup's is considered an "essential business" and we are open and available for boarding, daycare, and grooming.
Training is currently on hold through April 7, when the statewide lockdown expires. The government could push this date back, so we are not scheduling any classes or socials until we have more certainty.
We will soon be providing virtual classes and private lessons, where you will participate from your device at home. They would follow the same curriculum, and you would still be able to access TrainTrack in order to view the homework, watch videos, and track your progress. Let us know if you are interested. If you have already signed up for training, we will let you know more very soon.
Learn more
about adjustments we are making during the coronavirus outbreak.
Our Puppy Manners training class is very important for ensuring that your puppy develops crucial skills, listening, and self-control. You will thank yourself later, because when a puppy develops a strong foundation, it can make all the difference in your relationship for many years to come.
The course includes:
Training skills:

The course teaches skills such as walking without pulling, focusing on you, coming directly to you, waiting patiently before a command is given, not jumping on people, leaving items alone, handling feet and ears, and more.

Off-leash socialization:

Each class also includes play time, where the puppies get to run and play with the others off leash. This is important for building their socialization and confidence. The trainer will give you advice about what to allow and watch for during play, and how to correct your puppy's behavior in an effective manner.

Class discussion:

A full discussion of important training topics such as:



How and why dogs learn
The importance and use of positive reinforcement
How many people unintentionally create unwanted behaviors in their dog
How to successfully use your voice, posture, body language, and more
Corrective techniques that work
Training equipment and rewards that we recommend
And much more
Manners Class Graduation Day (2:21)
Great 6 weeks! David really knows his stuff! We are beyond excited for the next training class.

- Alexis Covarrubias
Number of classes:
6
Time duration:
1 hour per class
Prerequisites:
None
Ages:
11 weeks to 6 months old when the course starts
Schedule and prices:
Click here
Have questions?
Call us at
312-829-8787
, 365 days per year between 7am and 7pm
Not sure?
You can have a
free consultation
with one of our experts to help decide if this is the right class for you
Don't delay - we take enrollment 365 days per year, and answer calls from 7am to 7pm each day. Any request submitted after 7pm will be processed the next morning. Classes fill up quickly.
More information: