Staff Profile
Return to Staff Summary Page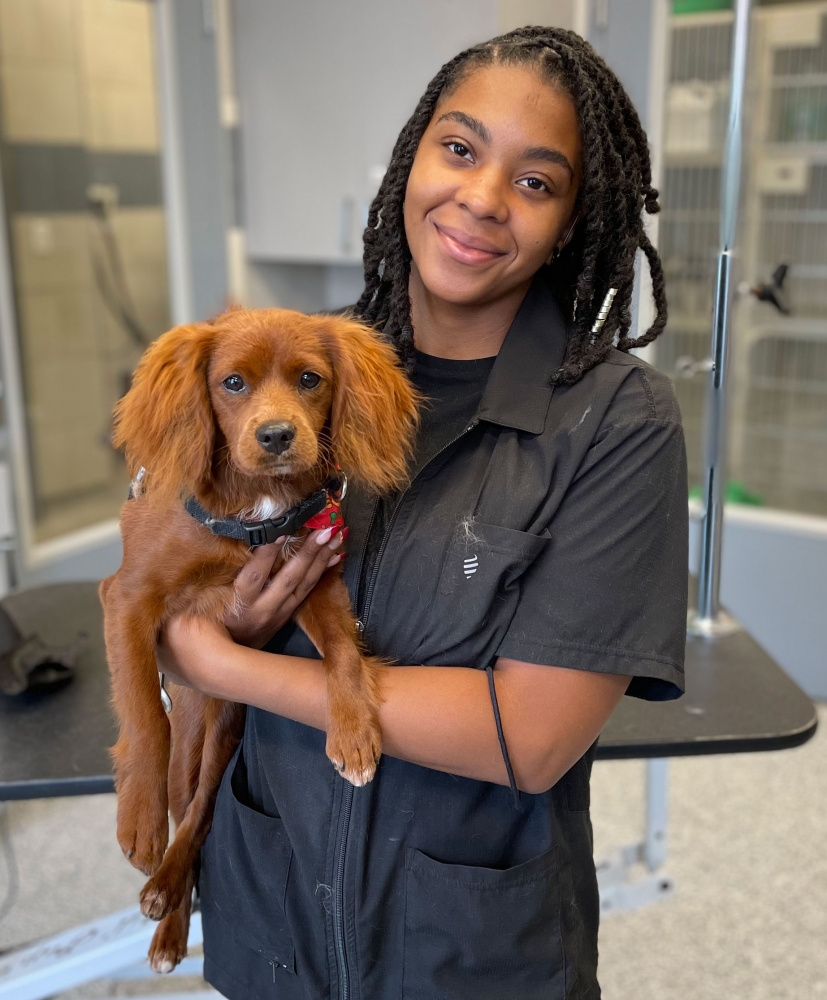 I have been grooming dogs for since 2014, including a wide range of breeds.
I have a 7-year-old pit bull / mastiff mix, named Duke. He is a 90-pound baby. I also have a 4-year-old leopard gecko named Mango with a very comical personality.
My favorite breeds to groom are poodles and Bichons. My favorite breeds to have are Mastiffs, bulldogs, and Dobermans, but I do easily fall in love with just about any dog.
I'm also a makeup artist, so I enjoy doing fun things with makeup. I also love to travel, eat good food and spend time with my loved ones. The beach is one of my favorite places.
I hope to one day have enough passive income for myself to live freely enough to enjoy grooming, doing makeup/skincare, and traveling
My other interests are spirituality, astrology, plants/gardening, stocks and psychology.
I graduated from Petco's grooming school many years ago, and apprenticed under two professional groomers while I was learning the profession. I also earned a license in aesthetics from Estelle Institute in 2018.
I've only been out of the country once, when I visited Jamaica and totally fell in love with the place and the people. I hope to one day buy a home there.