Staff Profile
Return to Staff Summary Page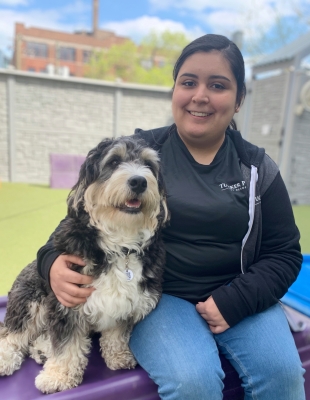 I have a brindle Pit bull mix named Mocha, who I rescued from a shelter. She is friendly yet a troublemaker.
Though its hard for me to pick one favorite breed, some of my favorites are pit bulls, Cane Corsos, and corgis.
I love drawing dogs! I have been drawing since a young age and enjoy sketching and painting digital portraits of all types of animals.
My future career goals are to become a dog trainer and helping those in lower income communities care for their pets.
My other interests include road-tripping and trying out all unique places to eat!
I also have a love for snakes and even was in charge of taking care of the reptiles in my zoology class in high school.