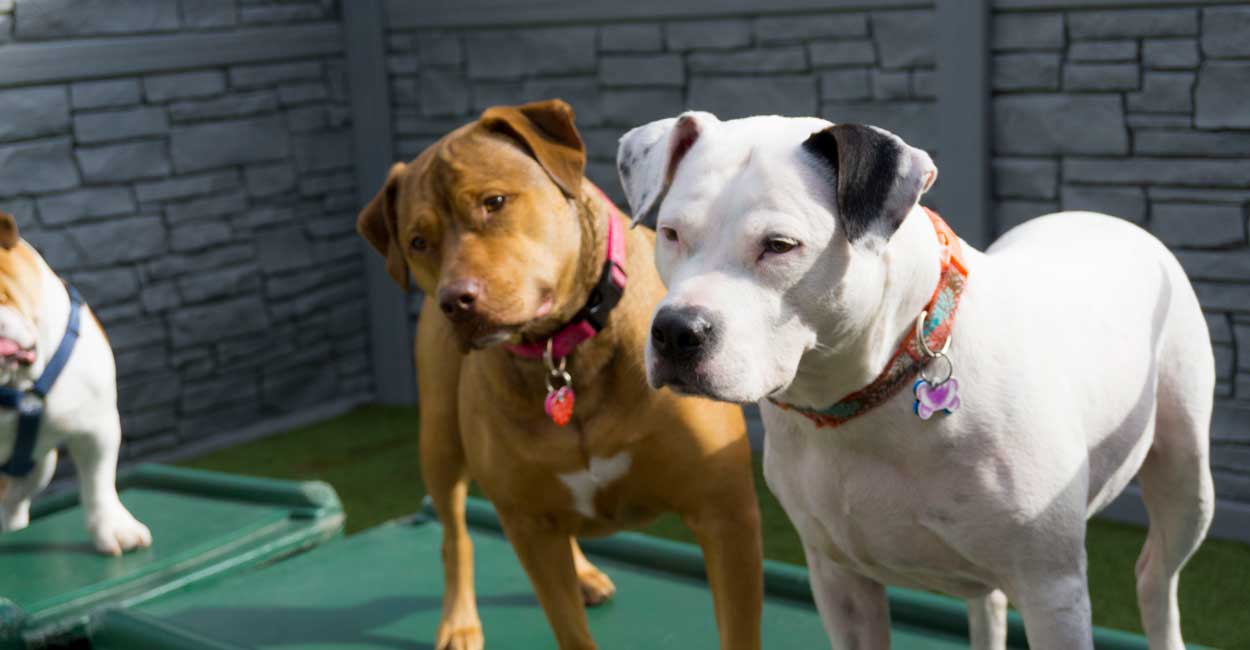 Back to Boarding Overview
Foreword
We strive to be the best dog business in Chicago, and we believe that you get what you pay for. If you come take a tour, we believe you'll immediately see and feel the difference.

If you're trying to compare our prices with another business, you always need to analyze differences on an apples-to-apples basis. For example, one place might seem less expensive at first, but that may be for a smaller suite, then charger higher for a bigger suite. Our price is the same regardless of suite size. In addition, they may charge more to have your dog play outside, whereas our price includes multiple hours of time in our outdoor area each day, when the weather permits. They may only have your dog in play for a short time each day, whereas here they are in play throughout the day for many hours, plus nap time. They may be closed for pickup during certain hours or days, whereas we are open for pickup 365 days per year from early morning to night with no restrictions. There are countless examples.

We advise that you do your research, take a tour of any business you are considering, and ask lots of questions.

The chart below summarizes some of the major differentiators that set us apart and make our pricing worth every penny:

| Differentiator | TP | Others |
| --- | --- | --- |
| Outdoor space with pools, playground equipment, sun, shade, and grass | | ? |
| Proprietary system called PetScanner, where we scan a barcode tag on your dog's collar before we take any action such as giving food or medicine, in order to ensure total accuracy | | ? |
| Glass boarding suites | | ? |
| High staff-to-dog ratio | | ? |
| Professional staff who are honest, responsive, knowledgeable, and truly care | | ? |
| Unparalleled air system to minimize odor and airborne illness | | ? |
| Open 6:45am - 7pm, 365 days per year | | ? |
| Health Warranty Program, reimbursing you for up to $250 in case of injury or contagious illness | | ? |
| Separation into playgroups based on size and temperament | | ? |
| Seamless flooring throughout to minimize bacteria | | ? |
| Photos e-mailed during your stay | | ? |
| Sophisticated software for tracking all details of your dog's stay | | ? |
| Many hours in group play each day, plus nap time. You can request extra nap time or partial play | | ? |
| Simple, straightforward pricing | | ? |
| Manager lives on-site, is here every night in case of emergency | | ? |
| Vigilantly require ongoing proof of updated vaccinations, including for Canine Influenza | | ? |
| Online checkin option to minimize dropoff time and maximize accuracy | | ? |
| A large team of receptionists, both in person and on the phone, to help your experience be as fast and smooth as possible | | ? |
| "Big Dog" status, giving automatic discounts for our most frequent boarding customers | | ? |
Nightly Rate
$95 is the nightly rate for the first dog.
An additional dog staying in the same suite at night is $10 less per night.
The discount only applies if the additional dog is from the same household. We do not allow dogs from different households to sleep in the same boarding suite, for safety purposes.
Our base rates are driven by the demand for our boarding services. This is similar to other travel-related services such as car rentals, hotels, and flights.
Big Dog Status
When checking out from a boarding reservation, any customers who have boarded 75 nights or more in the prior 12 months will automatically receive $10 off per night. A "night" is per dog, so if you have boarded two dogs in the past, that would count as two nights.
Group Play
Cost:
No additional charge
With this option, your dog would be in group play throughout the day, combined with breaks. It would then sleep in its individual boarding suite at night. Most dogs who board here use the group play option.
Solo Play
Please note that we do not have solo play available for new reservations, as we are at full capacity. It is only listed here as a reference, in case your dog is here for group play but cannot continue in play for some reason.
Cost:
$15 extra per night, per dog, additional to the base rate listed above when entering your dates.
With this option, dogs stay in their suite throughout the day and night, for reasons such as not being social or having recent surgery. The suites are spacious, sanitary, and safe, and you can bring your own chew toys (at your own risk). We take solo play dogs out four times throughout the day for potty breaks and individual play time, including throwing a ball. There is a higher fee because it is very labor-intensive for us to offer this option, due to the amount of time spent with each dog and the number of solo play dogs we are caring for. We are one of the few places in Chicago to offer a solo play option.
Major Holidays
During major holidays, we have two additional requirements:
Two-night Minimum:
There is a two-night minimum for any stays over major holidays.
Holiday Surcharge:
Price:
$10 per dog per night, additional to the nightly rates listed above
The holiday surcharge helps cover the additional staff and work that is required to handle the large volume of dogs during this time.
The holiday surcharge is applied for the following holidays in 2023:
Memorial Day Weekend: Any nights from Wednesday, May 24 to Tuesday, May 30
Fourth of July Weekend: Any nights from Wednesday, June 28 to Tuesday, July 4
Labor Day Weekend: Any nights from Wednesday, August 30 to Tuesday, September 5
Thanksgiving Week: Any nights from Tuesday, November 21 to Tuesday, November 28
Christmas through New Year's: Any nights from Wednesday, December 20 to Wednesday, December 27
Deposit (Major Holidays Only):
Deposit amount:
$100 total, regardless of the number of dogs
We have a deposit requirement in order to help ensure that people don't hold a reservation then cancel at the last second, which would take a spot away from someone else who needs it.
Applies to the Following Dates:
Memorial Day 2023:
The deposit is required if your stay includes any nights from Wednesday, May 24 to Sunday, May 28
The deposit is non-refundable after Wednesday, May 3
Fourth of July 2023:
The deposit is required if your stay includes any nights from Wednesday, June 28 to Sunday, July 2
The deposit is non-refundable after Wednesday, June 7
Labor Day 2023:
The deposit is required if your stay includes any nights from Wednesday, August 30 to Sunday, September 3
The deposit is non-refundable after Wednesday, August 9
Thanksgiving 2023:
The deposit is required if your stay includes any nights from Wednesday, November 22 to Sunday, November 26
The deposit is non-refundable after Wednesday, November 1
Christmas 2023
The deposit is required if your stay includes any nights from Wednesday, December 20 to Wednesday, December 27
The deposit is non-refundable after Wednesday, November 29
Guidelines:
You pay for the deposit when making your reservation. We cannot complete a reservation without receiving the deposit.
The deposit can be paid over the phone using a credit or debit card, or with any payment method in person
When you check out from your boarding reservation, the deposit amount will be deducted from your invoice. Therefore, the deposit has no impact on the cost of the boarding reservation.
If you cancel your reservation by the deadline, we will refund your deposit. After the deadline, the deposit is non-refundable.
You can still make a holiday reservation after the cancellation deadline, but the deposit would still be required and is non-refundable.
Post-Noon Checkout
Cost:
$40 per dog if checking out after noon
The post-noon checkout fee applies because on the check-out day, picking up after noon means your dog would have received a half-day of care that wasn't included in the boarding price. This fee applies regardless of what time your dog arrives on his first day.
Post-Noon Checkin
Cost:
$40 per dog if checking in after noon and your dog is scheduled for group play throughout its stay. Note that this is only applied on your checkin date, not per night.
The post-noon checkin fee applies because on the checkin date, all dogs must arrive before noon in order to go into play. If your dog arrives after noon, it would be considered a "solo play" for the day, where our staff must take it out regularly before going to sleep at night. This one-on-one care requires a lot of extra time and staff. All dogs must arrive by 4pm, which is for the well-being of your dog, because if you arrive really late in the day, it can be stressful for the dog to go right into a boarding suite for the night.
Health Warranty Program
Cost:
$5 per boarding stay, regardless of number of dogs or nights. The maximum you would pay for this program is $50 in a 12-month period. Once you have hit the maximum, the fee is not charged until the amount paid in over the past 12 months drops below $50.
The Health Warranty Program reimburses you for up to $250 in veterinary bills after a boarding stay with us. Please note that the $5 fee covers the entire boarding stay - it is not charged per night. Therefore, even if your stay is for 2 weeks and you are boarding two dogs, the warranty fee would only be $5 total.
Click here

to learn more about our Health Warranty Program.
Frozen Peanut Butter Kong
Cost:
$5 per dog per night (optional). You can choose the nights.
With this option, we can bring your dog(s) a frozen peanut butter Kong at bedtime. Dogs love to work at getting out the tasty peanut butter. We supply the Kong and dog-safe peanut butter.
Feeding
Cost:
No charge for feeding.
We feed dogs at pre-determined meal times throughout each day, based on the schedule you give us (e.g., breakfast, lunch, dinner, overnight). Any leftover meals go into your dog's suite at night, unless you request otherwise. Please provide your own food, measured out to cover your dog's entire stay plus a few nights, just in case. Please do not bring a huge bag of dog food, but instead put the full amount in a smaller bag or container, ideally with your dog's name on it. Dogs who switch to a different food during boarding have a higher propensity to get diarrhea and won't have as pleasant a time in play. Thus, it's best if you stick to your own food - trust us on this one.
Medicine
Cost:
We do not charge for administering medicine.
Please note that we do not give injectable medication due to liability reasons.
Taking your dog to the vet for vaccinations or pre-existing conditions
Cost:
$75 plus cost of the veterinary visit.
This applies if we need to take your dog to the veterinarian for a pre-existing condition or vaccination updates. If your dog needs to go to the vet for a situation such as this, we strongly encourage you to have an emergency contact that you could call in this instance. If your dog needs to go to the veterinarian for vaccinations, we would likely go to one in our neighborhood where we have a strong relationship and would not need to wait in line. Please note that these policies exist because we do not have adequate staffing levels to be able to send someone away like this, which can be very time-consuming.
Going to the store to buy extra food
Cost:
$25 plus the cost of the food
This applies if we must go to a store to buy extra food for your dog because you didn't pack enough. We charge this amount because we do not have extra staff members who can leave the premises to do this. In order to avoid this scenario, we strongly encourage you to portion out all of the food for your dog's stay, and to pack extra meals just in case you need to extend your stay. If you run out of food that we sell here, we would be happy to sell you a bag and there would be no additional fee besides the cost of the food itself. You could also have a friend bring over more food.
Exit Bath or Other Grooming
Cost:
Depends on the size and breed of the dog, as well as which services you are requesting (e.g., bath, haircut, deshedding, nail clipping or grinding, teeth brushing, etc.).
Click here
for our grooming prices.
This applies if you request an exit bath or other grooming for your dog to have her looking and smelling great when you pick her up. We have multiple outstanding groomers, and provide professional grooming services seven days per week.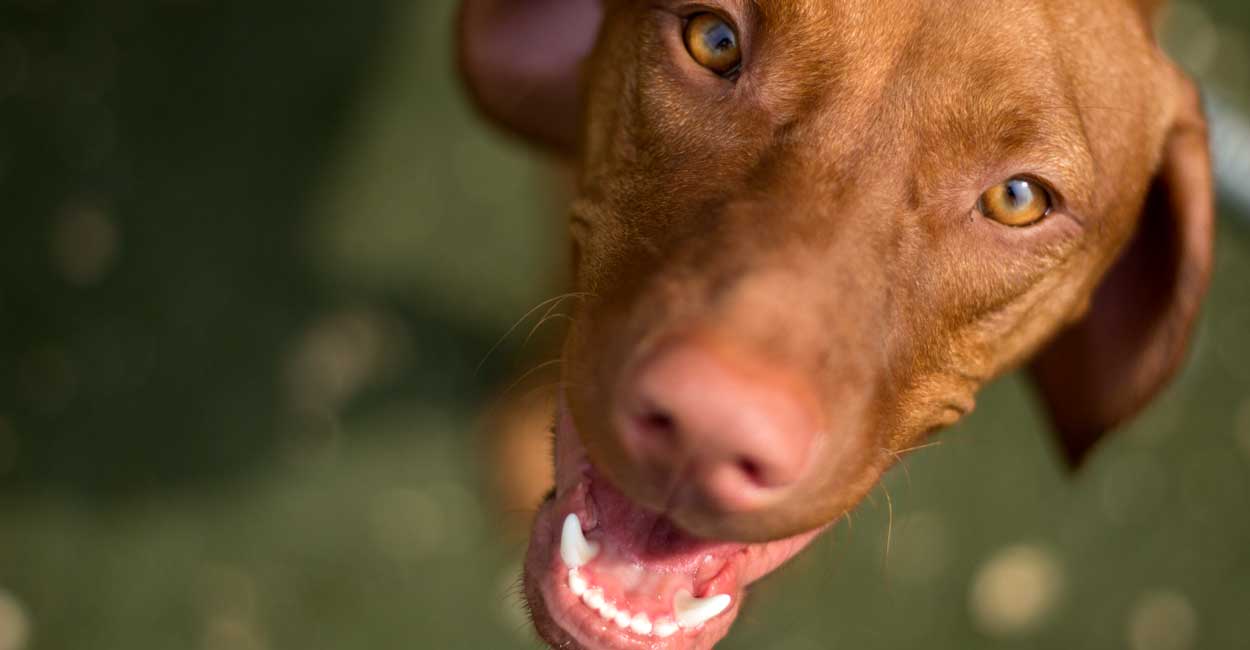 Ready to gain freedom when you travel?