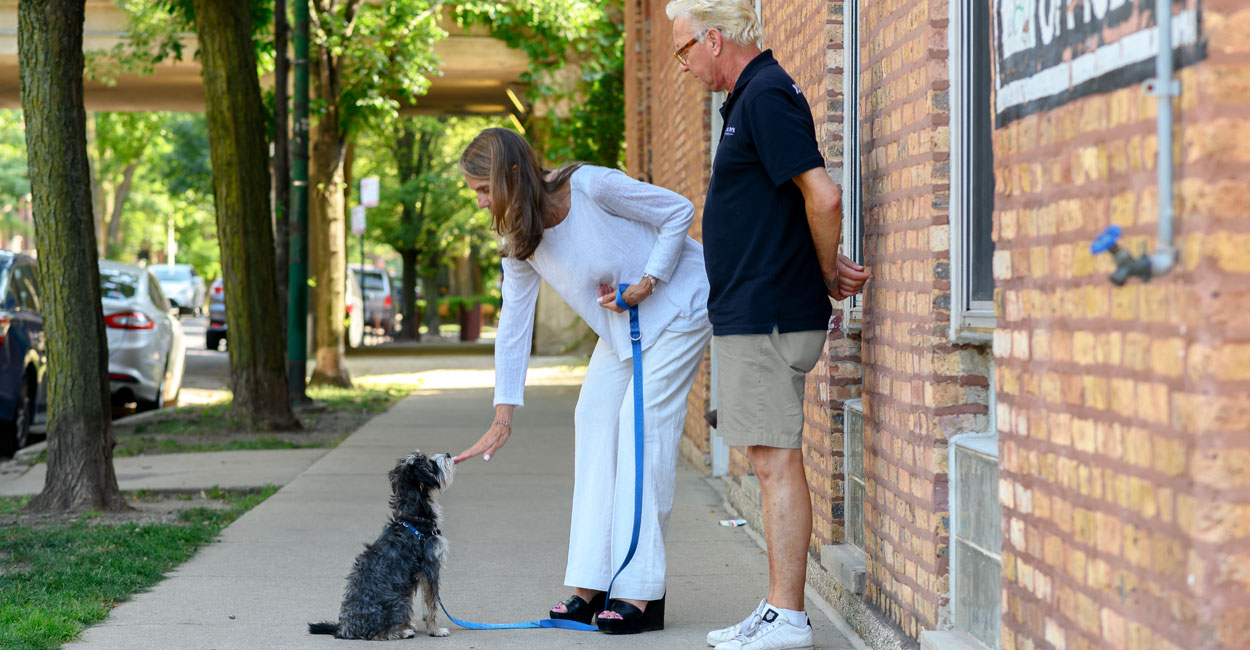 Training Overview
We offer private dog training lessons at our facility, your home, on walks, or at the dog park. We can work on any manners-related behaviors (e.g., loose leash walking), in addition to behavioral challenges (e.g., leash reactivity, separation anxiety, barking, elevator anxiety).
Private lessons are customized based on what you want to work on.
Private lessons can be effective during any time of the year. When the temperature is too hot or cold, we can find alternative places to work, including inside high-rises, retail stores, dog-friendly hotels, one of our training locations, and others.
Behaviors Specific to Your Home Environment
Private lessons can cover every behavior that is taught in group classes, including walking politely, leaving things alone, coming to you when called, and so forth.
Some people find it helpful to work on specific factors in their home environment, that may not be as easily addressed in class, such as:
Everything taught in group classes
Leash reactivity
Loose leash walking
Politely greeting other dogs and people
Elevator challenges
Walking down narrow hallways
Walking through the lobby
Potty training when you live in a high-rise building
Barking
Separation anxiety
Biting dogs or people
Chewing objects such as your couch
Resource guarding
Positive dog play
Introducing a new dog to a baby or other pet
Customized Pace
Other people want a customized pace. Some want more time in between sessions, while some want to go faster and get in more sessions each week.
Scheduling Flexibility
Further, private lessons can be done on your schedule, assuming we have availability. Some people can only fit them in on weekends or during the day. In addition, the day of week could change from one session to the other.
One-on-One Attention
Some people learn more effectively in a one-on-one setting. The trainer can spend as much time as you need in order to help you learn.
Dog Focus
Some dogs can't focus as well in a setting such as a class. With private lessons, your dog can focus on the task at hand without being distracted by other nearby dogs.
There are three pricing options for private lessons:
| Location | Price per Lesson |
| --- | --- |
| Our Facility | $135 per lesson |
| Your Home | $145 per lesson (plus parking as applicable) |
Forms of payment:
Credit cards
PayPal Credit, where you can pay over time, and pay no interest if paid in full within six months. Learn More
Cash or check
See below for more information:
Single lessons
You can schedule a single lesson in order to try out the trainer or work on a simple issue.
Single lesson policies:
Payment is due when booking each lesson. The lesson is not finalized until payment is received, and therefore the space could be given to someone else.
The payment is refundable if cancelling seven days in advance. If cancelling in under seven days, it is not refundable and cannot be credited towards another lesson, as we would likely not be able to fill that space.
You can pay for a single lesson, then apply it to a package once you feel comfortable with moving forward. This can only be done for the first lesson.
Private lessons last for 60 minutes.
Training Package
A dog cannot be fully trained or resolve challenges in one or two lessons. Oftentimes, you need at least six lessons, and sometimes more, in order to achieve the results you desire. That's why we encourage a package that includes multiple lessons, so you create a comprehensive training plan up front and work towards the goal in a more structured manner.
Package policies:
Full payment must be received before your second lesson. The trainer can take payment at your first lesson.
Future package sessions are refundable if you decide it's not working out, although we strongly recommend giving it time before coming to this conclusion.
Once you book a lesson, that particular lesson is not refundable if cancelled with less than seven days, as we would likely not be able to fill the space. We would deduct that day from your package.
You can pay for a single lesson, then apply it to a package once you feel comfortable with moving forward. This can only be done for the first lesson.
Private lessons last 45-60 minutes.
Private lesson packages expire in 90 days.
A private lesson package is assigned to one trainer. Once you are underway with the package, you must continue working with that trainer for each session during the package. If you are unhappy with the trainer or results, please speak with us.
We have one of the largest teams of trainers in Chicago. We only employ trainers who are professional, have earned certifications from accredited organizations (or are in the process of doing so), and are committed to positive reinforcement.
My dogs learned basic obedience skills and I'm very satisfied with our private lessons. Cailin also taught us how to properly train them which was new to us.

- Jaden Tan
Hear directly from a few of our customers whose dogs have shown remarkable improvement after going through our training program.
Resolving Archer's Leash Reactivity




Helping Dixie Stay Calm and Collected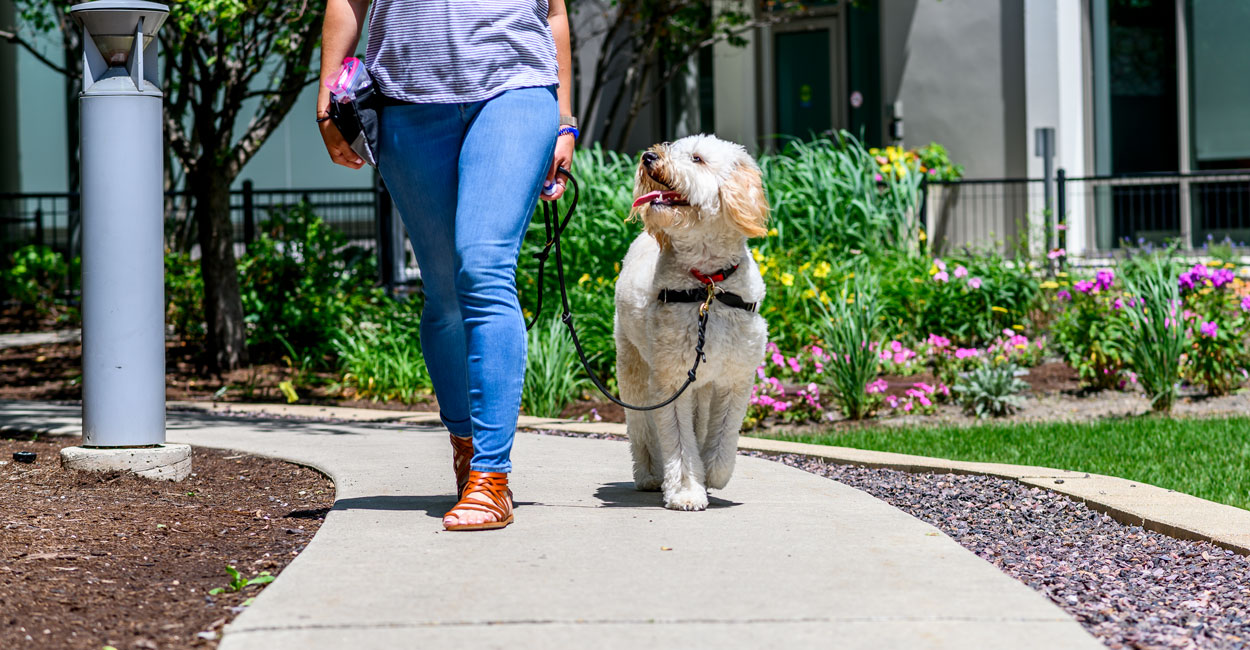 Ready to Improve Your Dog's Behavior?
Book Now