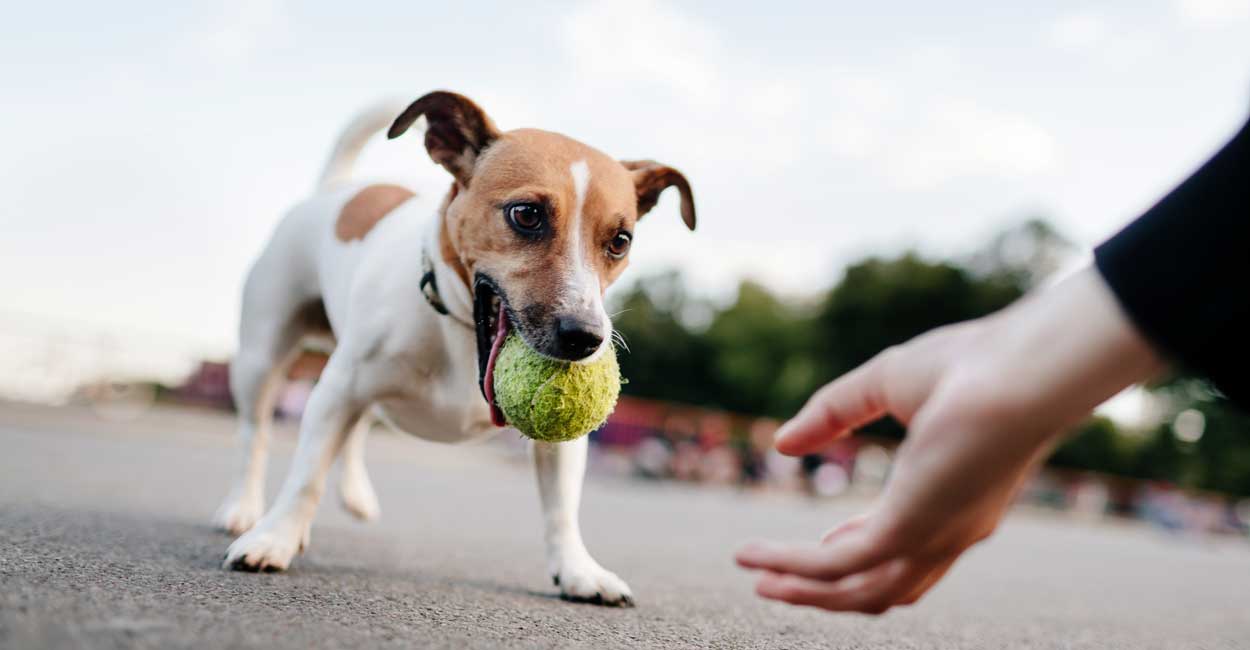 View All Trainers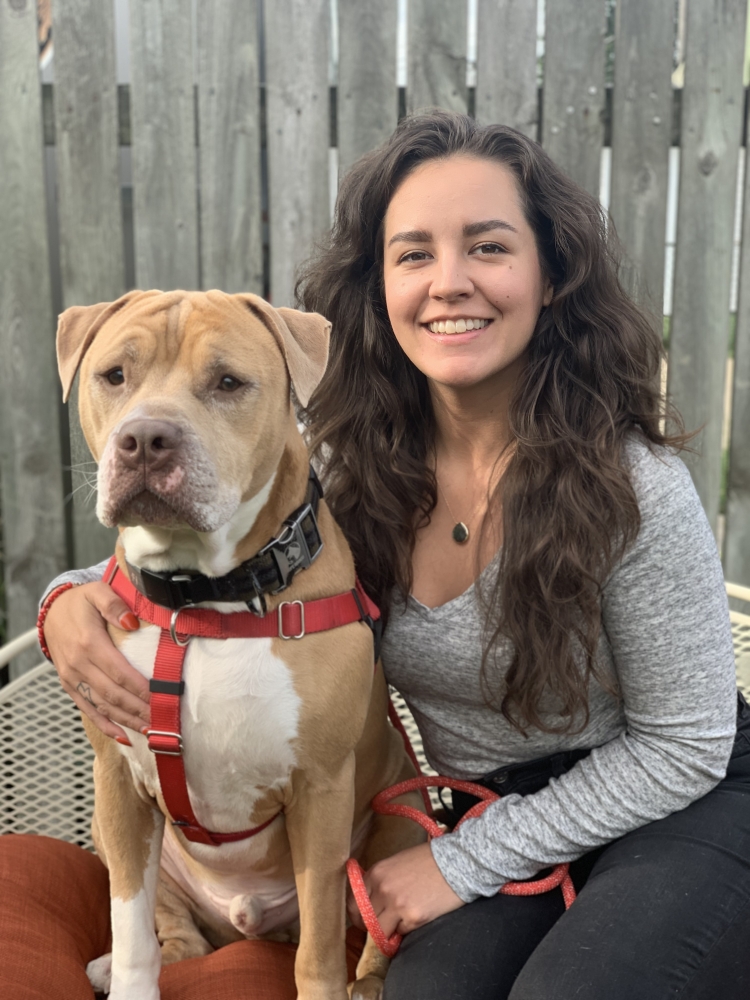 Kali Wegner
Training Apprentice
Role at Tucker Pup's
I am currently a Dog Training Apprentice, teaching puppy socials and training dogs here for Stay and Train.
Prior Dog Experience
I was the Assistant Manager at a large daycare/boarding facility in Chicago. I have also volunteered at different rescues since 2014.
Certifications and Education
I am in the process of earning my certification with Catch Canine Trainers Academy (CCDT).


Why I Became a Dog Trainer
When I began working with rescue dogs in Chicago, I quickly learned that training could inspire positive change. I would love to help support others on their training journey, building deeper bonds and confidence with their dogs.
My Dogs
I share my home with two bully mixes, Mildred and Red Dog, who are complete opposites but are the best of friends. Mildred is very confident and loves watching squirrels, while Red Dog is less adventurous and loves to nap.
Testimonials

The Tiny Tots Social was fantastic. It was our first experience letting our puppy interact off-leash with other dogs and we are so pleased. It felt like a very safe and positive environment for our puppy Lucy as well as for us. The tips and narration from Kali during the class were also extremely valuable as we feel we are better able to interpret behaviors during group play. We have also enrolled Lucy in Puppy Manners and can't wait to get started next week.

- Jenny Bures



---


Kali is amazing!!! My puppy Markie absolutely adores her. Puppy socials are always informative and fun.

- Gabriela Szczepaniec



---


Kali was great. Excellent job managing the pups as well as teaching!

- Mary Jones

Kali's Upcoming Training Events
Upcoming Socials:
Whippersnappers Puppy Social
Sat, Dec 10, 2022
9:15 am
Companion Animal Hospital - River North
Tiny Tots Puppy Social
Tue, Dec 13, 2022
7:15 pm
Tucker Pup's - West Loop
Whippersnappers Puppy Social
Wed, Dec 14, 2022
7:15 pm
Tucker Pup's - West Loop
Whippersnappers Puppy Social
Sat, Dec 17, 2022
9:15 am
Companion Animal Hospital - River North
Tiny Tots Puppy Social
Tue, Dec 20, 2022
7:15 pm
Tucker Pup's - West Loop
Tiny Tots Puppy Social
Tue, Dec 27, 2022
7:15 pm
Tucker Pup's - West Loop
Whippersnappers Puppy Social
Wed, Dec 28, 2022
7:15 pm
Tucker Pup's - West Loop
Tiny Tots Puppy Social
Tue, Jan 3, 2023
7:15 pm
Tucker Pup's - West Loop
Whippersnappers Puppy Social
Wed, Jan 4, 2023
7:15 pm
Tucker Pup's - West Loop
Whippersnappers Puppy Social
Sat, Jan 7, 2023
9:15 am
Companion Animal Hospital - River North
Whippersnappers Puppy Social
Sun, Jan 8, 2023
9:15 am
Companion Animal Hospital - River North
Tiny Tots Puppy Social
Tue, Jan 10, 2023
7:15 pm
Tucker Pup's - West Loop
Whippersnappers Puppy Social
Wed, Jan 11, 2023
7:15 pm
Tucker Pup's - West Loop
Whippersnappers Puppy Social
Sat, Jan 14, 2023
9:15 am
Companion Animal Hospital - River North
Whippersnappers Puppy Social
Sun, Jan 15, 2023
9:15 am
Companion Animal Hospital - River North
Tiny Tots Puppy Social
Tue, Jan 17, 2023
7:15 pm
Tucker Pup's - West Loop
Whippersnappers Puppy Social
Wed, Jan 18, 2023
7:15 pm
Tucker Pup's - West Loop
Whippersnappers Puppy Social
Sat, Jan 21, 2023
9:15 am
Companion Animal Hospital - River North
Whippersnappers Puppy Social
Sun, Jan 22, 2023
9:15 am
Companion Animal Hospital - River North
Tiny Tots Puppy Social
Tue, Jan 24, 2023
7:15 pm
Tucker Pup's - West Loop
Whippersnappers Puppy Social
Wed, Jan 25, 2023
7:15 pm
Tucker Pup's - West Loop
Whippersnappers Puppy Social
Sat, Jan 28, 2023
9:15 am
Companion Animal Hospital - River North
Whippersnappers Puppy Social
Sun, Jan 29, 2023
9:15 am
Companion Animal Hospital - River North
Tiny Tots Puppy Social
Tue, Jan 31, 2023
7:15 pm
Tucker Pup's - West Loop
Whippersnappers Puppy Social
Wed, Feb 1, 2023
7:15 pm
Tucker Pup's - West Loop
Whippersnappers Puppy Social
Sat, Feb 4, 2023
9:15 am
Companion Animal Hospital - River North
Whippersnappers Puppy Social
Sun, Feb 5, 2023
9:15 am
Companion Animal Hospital - River North
Tiny Tots Puppy Social
Tue, Feb 7, 2023
7:15 pm
Tucker Pup's - West Loop
Whippersnappers Puppy Social
Wed, Feb 8, 2023
7:15 pm
Tucker Pup's - West Loop
Whippersnappers Puppy Social
Sat, Feb 11, 2023
9:15 am
Companion Animal Hospital - River North
Whippersnappers Puppy Social
Sun, Feb 12, 2023
9:15 am
Companion Animal Hospital - River North
Tiny Tots Puppy Social
Tue, Feb 14, 2023
7:15 pm
Tucker Pup's - West Loop
Whippersnappers Puppy Social
Wed, Feb 15, 2023
7:15 pm
Tucker Pup's - West Loop
Whippersnappers Puppy Social
Sat, Feb 18, 2023
9:15 am
Companion Animal Hospital - River North
Whippersnappers Puppy Social
Sun, Feb 19, 2023
9:15 am
Companion Animal Hospital - River North
Tiny Tots Puppy Social
Tue, Feb 21, 2023
7:15 pm
Tucker Pup's - West Loop
Whippersnappers Puppy Social
Wed, Feb 22, 2023
7:15 pm
Tucker Pup's - West Loop
Whippersnappers Puppy Social
Sat, Feb 25, 2023
9:15 am
Companion Animal Hospital - River North
Whippersnappers Puppy Social
Sun, Feb 26, 2023
9:15 am
Companion Animal Hospital - River North
Tiny Tots Puppy Social
Tue, Feb 28, 2023
7:15 pm
Tucker Pup's - West Loop
Whippersnappers Puppy Social
Wed, Mar 1, 2023
7:15 pm
Tucker Pup's - West Loop
Whippersnappers Puppy Social
Sat, Mar 4, 2023
9:15 am
Companion Animal Hospital - River North
Whippersnappers Puppy Social
Sun, Mar 5, 2023
9:15 am
Companion Animal Hospital - River North
Tiny Tots Puppy Social
Tue, Mar 7, 2023
7:15 pm
Tucker Pup's - West Loop
Whippersnappers Puppy Social
Wed, Mar 8, 2023
7:15 pm
Tucker Pup's - West Loop
Whippersnappers Puppy Social
Sat, Mar 11, 2023
9:15 am
Companion Animal Hospital - River North
Whippersnappers Puppy Social
Sun, Mar 12, 2023
9:15 am
Companion Animal Hospital - River North
Tiny Tots Puppy Social
Tue, Mar 14, 2023
7:15 pm
Tucker Pup's - West Loop
Whippersnappers Puppy Social
Wed, Mar 15, 2023
7:15 pm
Tucker Pup's - West Loop
Whippersnappers Puppy Social
Sat, Mar 18, 2023
9:15 am
Companion Animal Hospital - River North
Whippersnappers Puppy Social
Sun, Mar 19, 2023
9:15 am
Companion Animal Hospital - River North
Tiny Tots Puppy Social
Tue, Mar 21, 2023
7:15 pm
Tucker Pup's - West Loop
Whippersnappers Puppy Social
Wed, Mar 22, 2023
7:15 pm
Tucker Pup's - West Loop
Whippersnappers Puppy Social
Sat, Mar 25, 2023
9:15 am
Companion Animal Hospital - River North
Whippersnappers Puppy Social
Sun, Mar 26, 2023
9:15 am
Companion Animal Hospital - River North
Tiny Tots Puppy Social
Tue, Mar 28, 2023
7:15 pm
Tucker Pup's - West Loop
Whippersnappers Puppy Social
Wed, Mar 29, 2023
7:15 pm
Tucker Pup's - West Loop
Whippersnappers Puppy Social
Sat, Apr 1, 2023
9:15 am
Companion Animal Hospital - River North
Whippersnappers Puppy Social
Sun, Apr 2, 2023
9:15 am
Companion Animal Hospital - River North
Tiny Tots Puppy Social
Tue, Apr 4, 2023
7:15 pm
Tucker Pup's - West Loop
Whippersnappers Puppy Social
Wed, Apr 5, 2023
7:15 pm
Tucker Pup's - West Loop
Whippersnappers Puppy Social
Sat, Apr 8, 2023
9:15 am
Companion Animal Hospital - River North
Whippersnappers Puppy Social
Sun, Apr 9, 2023
9:15 am
Companion Animal Hospital - River North
Tiny Tots Puppy Social
Tue, Apr 11, 2023
7:15 pm
Tucker Pup's - West Loop
Whippersnappers Puppy Social
Wed, Apr 12, 2023
7:15 pm
Tucker Pup's - West Loop
Whippersnappers Puppy Social
Sat, Apr 15, 2023
9:15 am
Companion Animal Hospital - River North
Whippersnappers Puppy Social
Sun, Apr 16, 2023
9:15 am
Companion Animal Hospital - River North
Tiny Tots Puppy Social
Tue, Apr 18, 2023
7:15 pm
Tucker Pup's - West Loop
Whippersnappers Puppy Social
Wed, Apr 19, 2023
7:15 pm
Tucker Pup's - West Loop
Whippersnappers Puppy Social
Sat, Apr 22, 2023
9:15 am
Companion Animal Hospital - River North
Whippersnappers Puppy Social
Sun, Apr 23, 2023
9:15 am
Companion Animal Hospital - River North
Tiny Tots Puppy Social
Tue, Apr 25, 2023
7:15 pm
Tucker Pup's - West Loop
Whippersnappers Puppy Social
Wed, Apr 26, 2023
7:15 pm
Tucker Pup's - West Loop
Whippersnappers Puppy Social
Sat, Apr 29, 2023
9:15 am
Companion Animal Hospital - River North
Whippersnappers Puppy Social
Sun, Apr 30, 2023
9:15 am
Companion Animal Hospital - River North
Tiny Tots Puppy Social
Tue, May 2, 2023
7:15 pm
Tucker Pup's - West Loop
Whippersnappers Puppy Social
Wed, May 3, 2023
7:15 pm
Tucker Pup's - West Loop
Whippersnappers Puppy Social
Sat, May 6, 2023
9:15 am
Companion Animal Hospital - River North
Whippersnappers Puppy Social
Sun, May 7, 2023
9:15 am
Companion Animal Hospital - River North
Tiny Tots Puppy Social
Tue, May 9, 2023
7:15 pm
Tucker Pup's - West Loop
Whippersnappers Puppy Social
Wed, May 10, 2023
7:15 pm
Tucker Pup's - West Loop
Whippersnappers Puppy Social
Sat, May 13, 2023
9:15 am
Companion Animal Hospital - River North
Whippersnappers Puppy Social
Sun, May 14, 2023
9:15 am
Companion Animal Hospital - River North
Tiny Tots Puppy Social
Tue, May 16, 2023
7:15 pm
Tucker Pup's - West Loop
Whippersnappers Puppy Social
Wed, May 17, 2023
7:15 pm
Tucker Pup's - West Loop
Whippersnappers Puppy Social
Sat, May 20, 2023
9:15 am
Companion Animal Hospital - River North
Whippersnappers Puppy Social
Sun, May 21, 2023
9:15 am
Companion Animal Hospital - River North
Tiny Tots Puppy Social
Tue, May 23, 2023
7:15 pm
Tucker Pup's - West Loop
Whippersnappers Puppy Social
Wed, May 24, 2023
7:15 pm
Tucker Pup's - West Loop
Whippersnappers Puppy Social
Sat, May 27, 2023
9:15 am
Companion Animal Hospital - River North
Whippersnappers Puppy Social
Sun, May 28, 2023
9:15 am
Companion Animal Hospital - River North
Tiny Tots Puppy Social
Tue, May 30, 2023
7:15 pm
Tucker Pup's - West Loop
Whippersnappers Puppy Social
Wed, May 31, 2023
7:15 pm
Tucker Pup's - West Loop
Whippersnappers Puppy Social
Sat, Jun 3, 2023
9:15 am
Companion Animal Hospital - River North
Whippersnappers Puppy Social
Sun, Jun 4, 2023
9:15 am
Companion Animal Hospital - River North
Tiny Tots Puppy Social
Tue, Jun 6, 2023
7:15 pm
Tucker Pup's - West Loop
Whippersnappers Puppy Social
Wed, Jun 7, 2023
7:15 pm
Tucker Pup's - West Loop
Whippersnappers Puppy Social
Sat, Jun 10, 2023
9:15 am
Companion Animal Hospital - River North
Whippersnappers Puppy Social
Sun, Jun 11, 2023
9:15 am
Companion Animal Hospital - River North
Tiny Tots Puppy Social
Tue, Jun 13, 2023
7:15 pm
Tucker Pup's - West Loop
Whippersnappers Puppy Social
Wed, Jun 14, 2023
7:15 pm
Tucker Pup's - West Loop
Whippersnappers Puppy Social
Sat, Jun 17, 2023
9:15 am
Companion Animal Hospital - River North
Whippersnappers Puppy Social
Sun, Jun 18, 2023
9:15 am
Companion Animal Hospital - River North
Tiny Tots Puppy Social
Tue, Jun 20, 2023
7:15 pm
Tucker Pup's - West Loop
Whippersnappers Puppy Social
Wed, Jun 21, 2023
7:15 pm
Tucker Pup's - West Loop
Whippersnappers Puppy Social
Sat, Jun 24, 2023
9:15 am
Companion Animal Hospital - River North
Whippersnappers Puppy Social
Sun, Jun 25, 2023
9:15 am
Companion Animal Hospital - River North
Tiny Tots Puppy Social
Tue, Jun 27, 2023
7:15 pm
Tucker Pup's - West Loop
Whippersnappers Puppy Social
Wed, Jun 28, 2023
7:15 pm
Tucker Pup's - West Loop
Whippersnappers Puppy Social
Sat, Jul 1, 2023
9:15 am
Companion Animal Hospital - River North
Whippersnappers Puppy Social
Sun, Jul 2, 2023
9:15 am
Companion Animal Hospital - River North
Tiny Tots Puppy Social
Tue, Jul 4, 2023
7:15 pm
Tucker Pup's - West Loop
Whippersnappers Puppy Social
Wed, Jul 5, 2023
7:15 pm
Tucker Pup's - West Loop
Whippersnappers Puppy Social
Sat, Jul 8, 2023
9:15 am
Companion Animal Hospital - River North
Whippersnappers Puppy Social
Sun, Jul 9, 2023
9:15 am
Companion Animal Hospital - River North
Tiny Tots Puppy Social
Tue, Jul 11, 2023
7:15 pm
Tucker Pup's - West Loop
Whippersnappers Puppy Social
Wed, Jul 12, 2023
7:15 pm
Tucker Pup's - West Loop
Whippersnappers Puppy Social
Sat, Jul 15, 2023
9:15 am
Companion Animal Hospital - River North
Whippersnappers Puppy Social
Sun, Jul 16, 2023
9:15 am
Companion Animal Hospital - River North
Tiny Tots Puppy Social
Tue, Jul 18, 2023
7:15 pm
Tucker Pup's - West Loop
Whippersnappers Puppy Social
Wed, Jul 19, 2023
7:15 pm
Tucker Pup's - West Loop
Whippersnappers Puppy Social
Sat, Jul 22, 2023
9:15 am
Companion Animal Hospital - River North
Whippersnappers Puppy Social
Sun, Jul 23, 2023
9:15 am
Companion Animal Hospital - River North
Tiny Tots Puppy Social
Tue, Jul 25, 2023
7:15 pm
Tucker Pup's - West Loop
Whippersnappers Puppy Social
Wed, Jul 26, 2023
7:15 pm
Tucker Pup's - West Loop
Whippersnappers Puppy Social
Sat, Jul 29, 2023
9:15 am
Companion Animal Hospital - River North
Whippersnappers Puppy Social
Sun, Jul 30, 2023
9:15 am
Companion Animal Hospital - River North
Tiny Tots Puppy Social
Tue, Aug 1, 2023
7:15 pm
Tucker Pup's - West Loop
Whippersnappers Puppy Social
Wed, Aug 2, 2023
7:15 pm
Tucker Pup's - West Loop
Whippersnappers Puppy Social
Sat, Aug 5, 2023
9:15 am
Companion Animal Hospital - River North
Whippersnappers Puppy Social
Sun, Aug 6, 2023
9:15 am
Companion Animal Hospital - River North
Tiny Tots Puppy Social
Tue, Aug 8, 2023
7:15 pm
Tucker Pup's - West Loop
Whippersnappers Puppy Social
Wed, Aug 9, 2023
7:15 pm
Tucker Pup's - West Loop
Whippersnappers Puppy Social
Sat, Aug 12, 2023
9:15 am
Companion Animal Hospital - River North
Whippersnappers Puppy Social
Sun, Aug 13, 2023
9:15 am
Companion Animal Hospital - River North
Tiny Tots Puppy Social
Tue, Aug 15, 2023
7:15 pm
Tucker Pup's - West Loop
Whippersnappers Puppy Social
Wed, Aug 16, 2023
7:15 pm
Tucker Pup's - West Loop
Whippersnappers Puppy Social
Sat, Aug 19, 2023
9:15 am
Companion Animal Hospital - River North
Whippersnappers Puppy Social
Sun, Aug 20, 2023
9:15 am
Companion Animal Hospital - River North
Tiny Tots Puppy Social
Tue, Aug 22, 2023
7:15 pm
Tucker Pup's - West Loop
Whippersnappers Puppy Social
Wed, Aug 23, 2023
7:15 pm
Tucker Pup's - West Loop
Whippersnappers Puppy Social
Sat, Aug 26, 2023
9:15 am
Companion Animal Hospital - River North
Whippersnappers Puppy Social
Sun, Aug 27, 2023
9:15 am
Companion Animal Hospital - River North
Tiny Tots Puppy Social
Tue, Aug 29, 2023
7:15 pm
Tucker Pup's - West Loop
Whippersnappers Puppy Social
Wed, Aug 30, 2023
7:15 pm
Tucker Pup's - West Loop
Whippersnappers Puppy Social
Sat, Sep 2, 2023
9:15 am
Companion Animal Hospital - River North
Whippersnappers Puppy Social
Sun, Sep 3, 2023
9:15 am
Companion Animal Hospital - River North
Tiny Tots Puppy Social
Tue, Sep 5, 2023
7:15 pm
Tucker Pup's - West Loop
Whippersnappers Puppy Social
Wed, Sep 6, 2023
7:15 pm
Tucker Pup's - West Loop
Whippersnappers Puppy Social
Sat, Sep 9, 2023
9:15 am
Companion Animal Hospital - River North
Whippersnappers Puppy Social
Sun, Sep 10, 2023
9:15 am
Companion Animal Hospital - River North
Tiny Tots Puppy Social
Tue, Sep 12, 2023
7:15 pm
Tucker Pup's - West Loop
Whippersnappers Puppy Social
Wed, Sep 13, 2023
7:15 pm
Tucker Pup's - West Loop
Whippersnappers Puppy Social
Sat, Sep 16, 2023
9:15 am
Companion Animal Hospital - River North
Whippersnappers Puppy Social
Sun, Sep 17, 2023
9:15 am
Companion Animal Hospital - River North
Tiny Tots Puppy Social
Tue, Sep 19, 2023
7:15 pm
Tucker Pup's - West Loop
Whippersnappers Puppy Social
Wed, Sep 20, 2023
7:15 pm
Tucker Pup's - West Loop
Whippersnappers Puppy Social
Sat, Sep 23, 2023
9:15 am
Companion Animal Hospital - River North
Whippersnappers Puppy Social
Sun, Sep 24, 2023
9:15 am
Companion Animal Hospital - River North
Tiny Tots Puppy Social
Tue, Sep 26, 2023
7:15 pm
Tucker Pup's - West Loop
Whippersnappers Puppy Social
Wed, Sep 27, 2023
7:15 pm
Tucker Pup's - West Loop
Whippersnappers Puppy Social
Sat, Sep 30, 2023
9:15 am
Companion Animal Hospital - River North
Whippersnappers Puppy Social
Sun, Oct 1, 2023
9:15 am
Companion Animal Hospital - River North
Tiny Tots Puppy Social
Tue, Oct 3, 2023
7:15 pm
Tucker Pup's - West Loop
Whippersnappers Puppy Social
Wed, Oct 4, 2023
7:15 pm
Tucker Pup's - West Loop
Whippersnappers Puppy Social
Sat, Oct 7, 2023
9:15 am
Companion Animal Hospital - River North
Whippersnappers Puppy Social
Sun, Oct 8, 2023
9:15 am
Companion Animal Hospital - River North
Tiny Tots Puppy Social
Tue, Oct 10, 2023
7:15 pm
Tucker Pup's - West Loop
Whippersnappers Puppy Social
Wed, Oct 11, 2023
7:15 pm
Tucker Pup's - West Loop
Whippersnappers Puppy Social
Sat, Oct 14, 2023
9:15 am
Companion Animal Hospital - River North
Whippersnappers Puppy Social
Sun, Oct 15, 2023
9:15 am
Companion Animal Hospital - River North
Tiny Tots Puppy Social
Tue, Oct 17, 2023
7:15 pm
Tucker Pup's - West Loop
Whippersnappers Puppy Social
Wed, Oct 18, 2023
7:15 pm
Tucker Pup's - West Loop
Whippersnappers Puppy Social
Sat, Oct 21, 2023
9:15 am
Companion Animal Hospital - River North
Whippersnappers Puppy Social
Sun, Oct 22, 2023
9:15 am
Companion Animal Hospital - River North
Tiny Tots Puppy Social
Tue, Oct 24, 2023
7:15 pm
Tucker Pup's - West Loop
Whippersnappers Puppy Social
Wed, Oct 25, 2023
7:15 pm
Tucker Pup's - West Loop
Whippersnappers Puppy Social
Sat, Oct 28, 2023
9:15 am
Companion Animal Hospital - River North
Whippersnappers Puppy Social
Sun, Oct 29, 2023
9:15 am
Companion Animal Hospital - River North
Tiny Tots Puppy Social
Tue, Oct 31, 2023
7:15 pm
Tucker Pup's - West Loop
Whippersnappers Puppy Social
Wed, Nov 1, 2023
7:15 pm
Tucker Pup's - West Loop
Whippersnappers Puppy Social
Sat, Nov 4, 2023
9:15 am
Companion Animal Hospital - River North
Whippersnappers Puppy Social
Sun, Nov 5, 2023
9:15 am
Companion Animal Hospital - River North
Tiny Tots Puppy Social
Tue, Nov 7, 2023
7:15 pm
Tucker Pup's - West Loop
Whippersnappers Puppy Social
Wed, Nov 8, 2023
7:15 pm
Tucker Pup's - West Loop
Whippersnappers Puppy Social
Sat, Nov 11, 2023
9:15 am
Companion Animal Hospital - River North
Whippersnappers Puppy Social
Sun, Nov 12, 2023
9:15 am
Companion Animal Hospital - River North
Tiny Tots Puppy Social
Tue, Nov 14, 2023
7:15 pm
Tucker Pup's - West Loop
Whippersnappers Puppy Social
Wed, Nov 15, 2023
7:15 pm
Tucker Pup's - West Loop
Whippersnappers Puppy Social
Sat, Nov 18, 2023
9:15 am
Companion Animal Hospital - River North
Whippersnappers Puppy Social
Sun, Nov 19, 2023
9:15 am
Companion Animal Hospital - River North
Tiny Tots Puppy Social
Tue, Nov 21, 2023
7:15 pm
Tucker Pup's - West Loop
Whippersnappers Puppy Social
Wed, Nov 22, 2023
7:15 pm
Tucker Pup's - West Loop
Whippersnappers Puppy Social
Sat, Nov 25, 2023
9:15 am
Companion Animal Hospital - River North
Whippersnappers Puppy Social
Sun, Nov 26, 2023
9:15 am
Companion Animal Hospital - River North
Tiny Tots Puppy Social
Tue, Nov 28, 2023
7:15 pm
Tucker Pup's - West Loop
Whippersnappers Puppy Social
Wed, Nov 29, 2023
7:15 pm
Tucker Pup's - West Loop
Whippersnappers Puppy Social
Sat, Dec 2, 2023
9:15 am
Companion Animal Hospital - River North
Whippersnappers Puppy Social
Sun, Dec 3, 2023
9:15 am
Companion Animal Hospital - River North
Tiny Tots Puppy Social
Tue, Dec 5, 2023
7:15 pm
Tucker Pup's - West Loop
Whippersnappers Puppy Social
Wed, Dec 6, 2023
7:15 pm
Tucker Pup's - West Loop
Whippersnappers Puppy Social
Sat, Dec 9, 2023
9:15 am
Companion Animal Hospital - River North
Whippersnappers Puppy Social
Sun, Dec 10, 2023
9:15 am
Companion Animal Hospital - River North
Tiny Tots Puppy Social
Tue, Dec 12, 2023
7:15 pm
Tucker Pup's - West Loop
Whippersnappers Puppy Social
Wed, Dec 13, 2023
7:15 pm
Tucker Pup's - West Loop
Whippersnappers Puppy Social
Sat, Dec 16, 2023
9:15 am
Companion Animal Hospital - River North
Tiny Tots Puppy Social
Tue, Dec 19, 2023
7:15 pm
Tucker Pup's - West Loop
Whippersnappers Puppy Social
Wed, Dec 20, 2023
7:15 pm
Tucker Pup's - West Loop