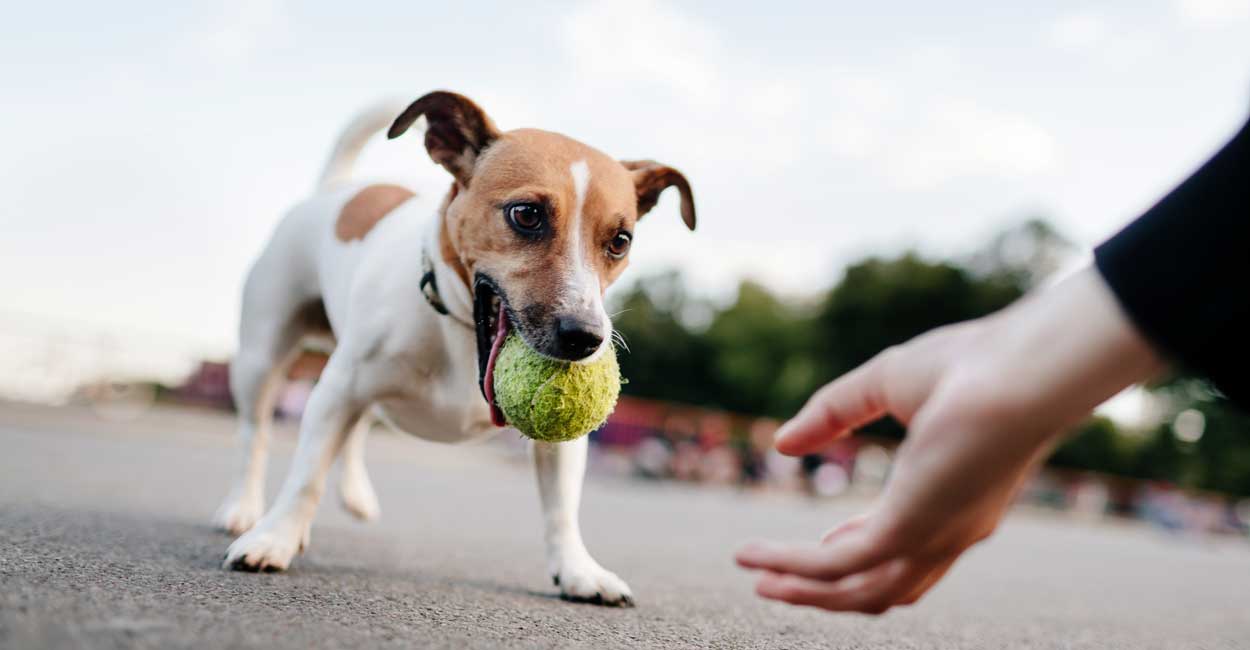 View All Trainers
Claire Laster, CPDT-KA
Dog Trainer
I provide private lessons and group classes at Tucker Pup's.

My passion for dogs started at an early age, when I became the neighborhood pet sitter and dog walker. As began to work with hundreds of dogs in the different daycares around the city, I realized how vital and beneficial having a solid and compassionate understanding with your pet is. I hope to work with owners and their pups to strengthen that bond, and to help create the ideal loving relationship we all strive to have with our dogs!

Work Experience
Before my current role, I taught Dropoff Training and puppy socials, and trained dogs here for Stay and Train.

Prior to Tucker Pup's, I was a receptionist at several large dog businesses in Chicago. I also worked as a dog handler and dog walker. These experiences have given me a strong foundation in customer service and dog behavior.

Certifications
I earned my CPDT-KA certification from the Certification Council from Professional Dog Trainers (CCPDT).

I have also taken courses with Karen Pryor Academy, a leading national academy for dog trainers.

My Dog
I currently live in Wicker Park with my amazing, goofy, and slightly crazy mutt, Olivia. Olivia always keeps me on my toes and challenges me to always be thinking in new ways.


Testimonials

Olive had a great time at training with Claire! I can already tell she learned a lot and has improved on the areas we were most looking forward to working on. The entire team at Tucker Pup's was great -- but a special thank you to the training team and Claire!

- Michelle Trimpe



---


Claire is amazing! We loved working with her and she really put in so much effort with our dog! We will be back to work with her again in the future!

- Evan Coben



---


Claire was amazing! Our puppy Debbie learned so much from all the helpful types the trainer taught us. I'm so glad we signed up for Puppy Manners!

- Mari Connolly

Claire's Upcoming Training Events
Upcoming Classes:
Puppy Manners
Starting Sat, Dec 10, 2022
10:30 am
Companion Animal Hospital - River North
Puppy Manners
Starting Wed, Dec 14, 2022
7:15 pm
Tucker Pup's - West Loop
Adult Manners
Starting Wed, Dec 14, 2022
8:30 pm
Tucker Pup's - West Loop
Puppy Manners
Starting Wed, Jan 4, 2023
7:15 pm
Tucker Pup's - West Loop
Adult Manners
Starting Wed, Jan 4, 2023
8:30 pm
Tucker Pup's - West Loop
Puppy Manners
Starting Sat, Jan 7, 2023
10:30 am
Companion Animal Hospital - River North
Adult Manners
Starting Sat, Jan 7, 2023
11:45 am
Companion Animal Hospital - River North
Puppy Manners
Starting Sat, Feb 18, 2023
10:30 am
Companion Animal Hospital - River North
Puppy Manners
Starting Sat, Feb 18, 2023
11:45 am
Companion Animal Hospital - River North