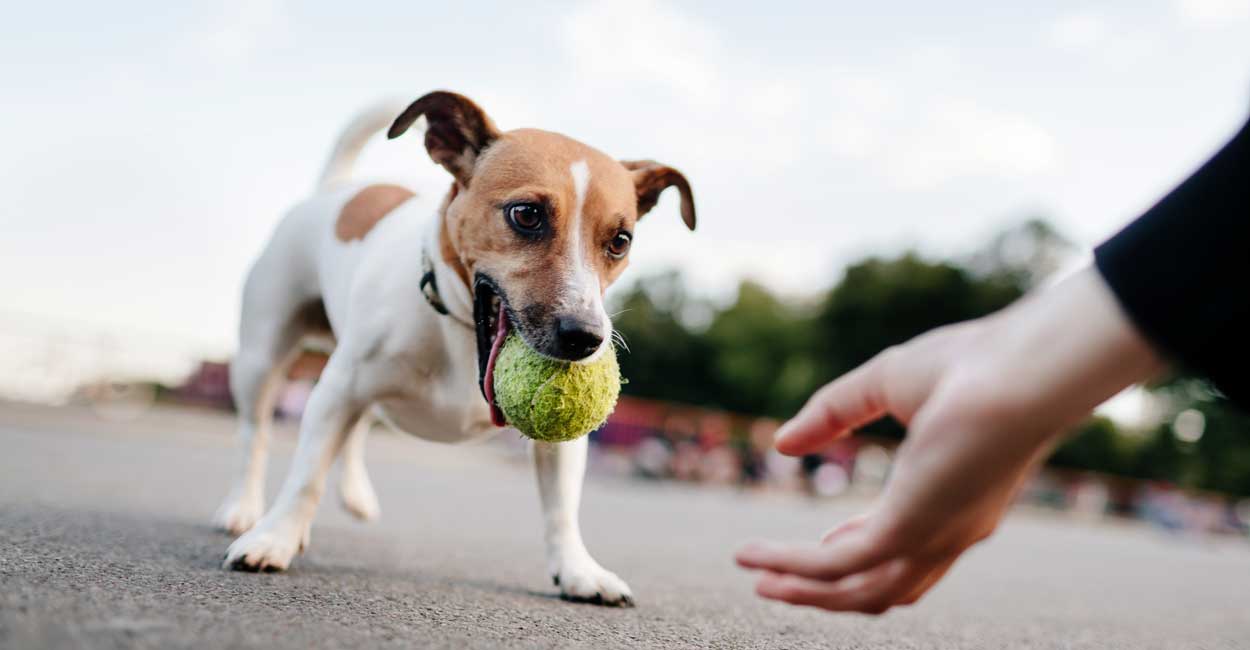 View All Trainers
Claire Laster
Training Apprentice
Claire is a training apprentice at Tucker Pup's. She is currently studying under the other trainers here, and is teaching puppy socials.

Claire began working in the animal care industry in 2015 and quickly realized that she wanted to take her work with dogs to the next level. She has worked as a dog walker, dog handler, and receptionist at various dog businesses in Chicago. She has also started taking courses with Karen Pryor Academy, a leading academy for dog trainers. She is also in the process of earning other training-related professional certifications.

Claire's passion for dogs started at an early age, when she became the neighborhood pet sitter and dog walker. As she's gotten to work with hundreds of dogs in the different daycares around the city, she has realized how vital and beneficial having a solid and compassionate understanding with your pet is. She hopes to work with owners and their pups to strengthen that bond, and to help create the ideal loving relationship we all strive to have with our dogs!

Claire currently lives in Wicker Park with her amazing, goofy, and slightly crazy mutt, Olivia. Olivia always keeps her on her toes and challenges her to always be thinking in new ways.


Testimonials

Our trainer, Claire, was very positive and helpful in the puppy social. She gave me is lots of tips about reading a dog's body language and what was normal vs not. Our dog was shy but she never tried to force an interaction.

- Emily Owaki



---


We loved our first puppy social with our trainer, Claire. She was very attentive to the puppies who were playing and offered behavior corrections. We were pleasantly surprised that play time had breaks for some training and desensitization - that was a big plus for us. The Whippersnappers social was a great energy level for our 4 month old corgi, Wally, and we will be back again!

- Stephanie Tena

Claire's Upcoming Training Events
Upcoming Socials:
Whippersnappers Puppy Social
Thu, May 13, 2021
7:15 pm
Tucker Pup's - West Loop
Tiny Tots Puppy Social
Thu, May 13, 2021
8:30 pm
Tucker Pup's - West Loop
Tiny Tots Puppy Social
Sat, May 15, 2021
2:15 pm
Companion Animal Hospital - River North
Whippersnappers Puppy Social
Mon, May 17, 2021
5:30 pm
Tucker Pup's - West Loop
Whippersnappers Puppy Social
Thu, May 20, 2021
7:15 pm
Tucker Pup's - West Loop
Tiny Tots Puppy Social
Thu, May 20, 2021
8:30 pm
Tucker Pup's - West Loop
Tiny Tots Puppy Social
Sun, May 23, 2021
10:15 am
Companion Animal Hospital - River North
Whippersnappers Puppy Social
Sun, May 23, 2021
11:30 am
Companion Animal Hospital - River North
Confidence Builder Puppy Social
Sun, May 23, 2021
12:45 pm
Companion Animal Hospital - River North
Whippersnappers Puppy Social
Mon, May 24, 2021
5:30 pm
Tucker Pup's - West Loop
Tiny Tots Puppy Social
Sun, May 30, 2021
10:15 am
Companion Animal Hospital - River North
Whippersnappers Puppy Social
Sun, May 30, 2021
11:30 am
Companion Animal Hospital - River North
Confidence Builder Puppy Social
Sun, May 30, 2021
12:45 pm
Companion Animal Hospital - River North
Whippersnappers Puppy Social
Mon, May 31, 2021
5:30 pm
Tucker Pup's - West Loop
Tiny Tots Puppy Social
Sun, Jun 6, 2021
10:15 am
Companion Animal Hospital - River North
Whippersnappers Puppy Social
Sun, Jun 6, 2021
11:30 am
Companion Animal Hospital - River North
Confidence Builder Puppy Social
Sun, Jun 6, 2021
12:45 pm
Companion Animal Hospital - River North
Confidence Builder Puppy Social
Mon, Jun 7, 2021
5:30 pm
Tucker Pup's - West Loop
Tiny Tots Puppy Social
Sun, Jun 13, 2021
10:15 am
Companion Animal Hospital - River North
Whippersnappers Puppy Social
Sun, Jun 13, 2021
11:30 am
Companion Animal Hospital - River North
Confidence Builder Puppy Social
Sun, Jun 13, 2021
12:45 pm
Companion Animal Hospital - River North
Confidence Builder Puppy Social
Mon, Jun 14, 2021
5:30 pm
Tucker Pup's - West Loop
Tiny Tots Puppy Social
Sun, Jun 20, 2021
10:15 am
Companion Animal Hospital - River North
Whippersnappers Puppy Social
Sun, Jun 20, 2021
11:30 am
Companion Animal Hospital - River North
Confidence Builder Puppy Social
Sun, Jun 20, 2021
12:45 pm
Companion Animal Hospital - River North
Whippersnappers Puppy Social
Mon, Jun 21, 2021
5:30 pm
Tucker Pup's - West Loop
Tiny Tots Puppy Social
Sun, Jun 27, 2021
10:15 am
Companion Animal Hospital - River North
Whippersnappers Puppy Social
Sun, Jun 27, 2021
11:30 am
Companion Animal Hospital - River North
Confidence Builder Puppy Social
Sun, Jun 27, 2021
12:45 pm
Companion Animal Hospital - River North
Whippersnappers Puppy Social
Mon, Jun 28, 2021
5:30 pm
Tucker Pup's - West Loop
Whippersnappers Puppy Social
Mon, Jul 5, 2021
5:30 pm
Tucker Pup's - West Loop
Tiny Tots Puppy Social
Sun, Jul 11, 2021
10:15 am
Companion Animal Hospital - River North
Whippersnappers Puppy Social
Sun, Jul 11, 2021
11:30 am
Companion Animal Hospital - River North
Confidence Builder Puppy Social
Sun, Jul 11, 2021
12:45 pm
Companion Animal Hospital - River North
Whippersnappers Puppy Social
Mon, Jul 12, 2021
5:30 pm
Tucker Pup's - West Loop
Tiny Tots Puppy Social
Sun, Jul 18, 2021
10:15 am
Companion Animal Hospital - River North
Whippersnappers Puppy Social
Sun, Jul 18, 2021
11:30 am
Companion Animal Hospital - River North
Confidence Builder Puppy Social
Sun, Jul 18, 2021
12:45 pm
Companion Animal Hospital - River North
Whippersnappers Puppy Social
Mon, Jul 19, 2021
5:30 pm
Tucker Pup's - West Loop
Tiny Tots Puppy Social
Sun, Jul 25, 2021
10:15 am
Companion Animal Hospital - River North
Whippersnappers Puppy Social
Sun, Jul 25, 2021
11:30 am
Companion Animal Hospital - River North
Confidence Builder Puppy Social
Sun, Jul 25, 2021
12:45 pm
Companion Animal Hospital - River North
Whippersnappers Puppy Social
Mon, Jul 26, 2021
5:30 pm
Tucker Pup's - West Loop