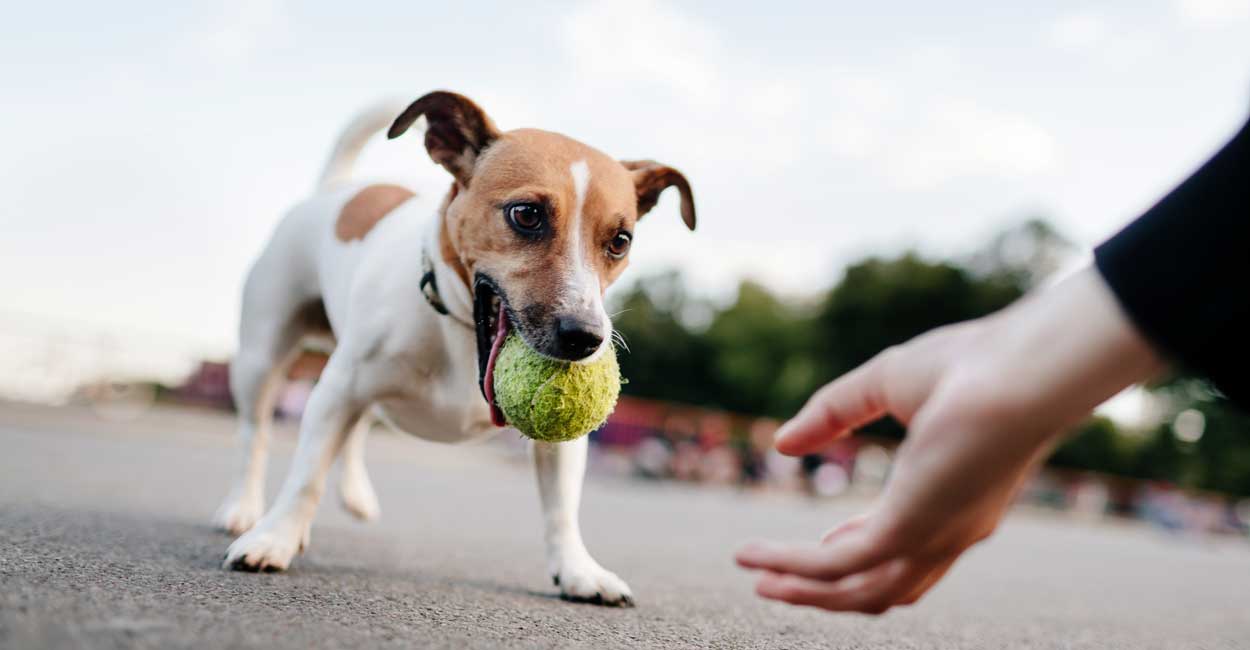 Veronica Gutierrez, CPDT-KA, Cert. SAPT, CCDT
Get Started
View All Trainers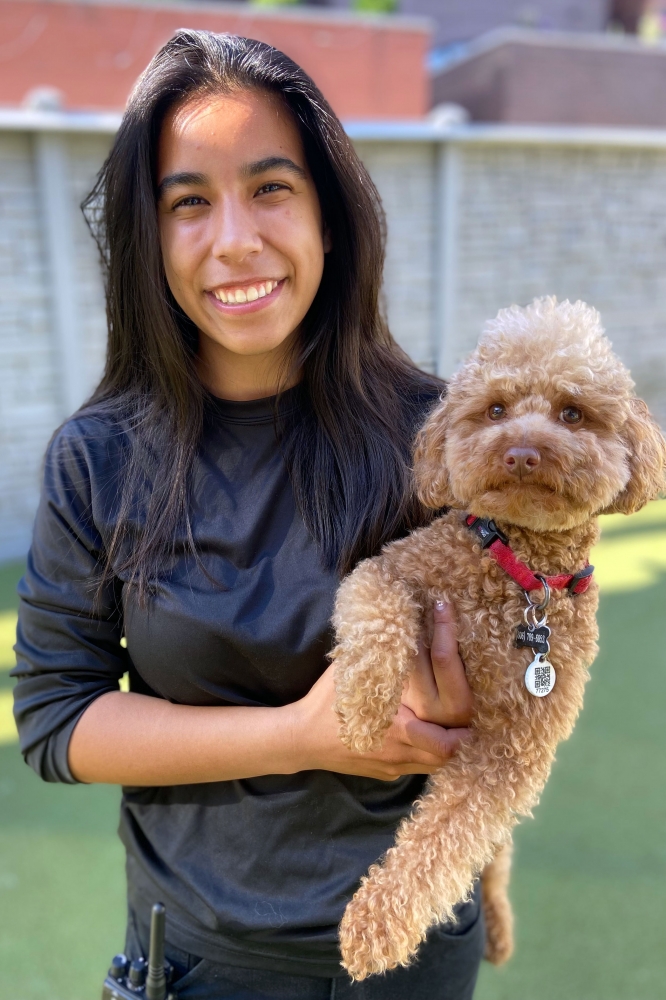 Veronica Gutierrez, CPDT-KA, Cert. SAPT, CCDT
Dog Trainer
My Role at Tucker Pup's
I train dogs in Dropoff Training, provide private lessons, teach Confidence Builder puppy socials, and teach classes.
Why I Became a Dog Trainer
My passion for dog training came when I first started working with dog in daycares. I realized that I wanted to help people build positive relationships with their dogs through training.
Dog Experience
I have worked in multiple dog daycares and training facilities that inspired my passion for dog training.
Certifications and Education
CPDT-KA certification from the Certification Council of Pet Dog Trainers (CCPDT)
Graduated from Catch Canine Trainers Academy
My Pets
I am the proud pet parent of a 3-year-old border collie named Boost, and a 3-year-old whippet mix named Lilly.
Future Goals
To become a certified dog trainer that specializes in aggression and reactivity.
Testimonials

Veronica did a great job leading the Confidence Builder Puppy Social. Our puppy, Luna, made some new friends and we learned a lot too!

- Charlaine Plath



---


We loved the Puppy Manners class! We can't believe how far our pup has come in six weeks, and we are so excited to take more classes. Veronica was an amazing and positive instructor and helped us so much!

- Molly Scullion



---


Veronica Gutierrez was Chiclet's trainer, and she was absolutely fantastic. She was extraordinarily knowledgeable, supremely patient, conscientious, and had a great disposition and winning personality. There is but little question that Chiclet came out of Dropoff Training a much better behaved and obedient dog because of the great work that Veronica did with her. Moreover, Chiclet has an outsized personality that wasn't changed as a result of the training but harnessed in a positive way.

Veronica proved herself to be extremely helpful and attentive, professional, and knowledgeable about dog training in general and how to deal with a lab puppy with an overabundance of energy and, more importantly, impart her wisdom to Chiclet's new parents (us) which is no easy task! At the end of each training day, Veronica would send us a summary of what she and Chiclet worked on, how Chiclet performed and if there were any issues that we should be aware of. This was extremely helpful to us in understanding Chiclet's day which would inform what the evening might be like. Having Veronica train us was also fantastic as she was able to impart what she taught Chiclet to us in a short time and evaluated our performance with Chiclet. We learned the importance of consistency and repetition.

Veronica was customer service focused (on Chiclet and us) and I'm certain that the many that avail themselves of her services will be glad they did. She is deeply committed to the dogs, the training philosophy and providing quality training at a very high level. You can bet that we will be signing up for the intermediate training with Veronica as Chiclet (and us) continue down the road.

- F Bruce Cohen

Veronica's Upcoming Training Events
Upcoming Classes:
Adult Manners
Starting Sun, Dec 11, 2022
5:00 pm
Tucker Pup's - West Loop