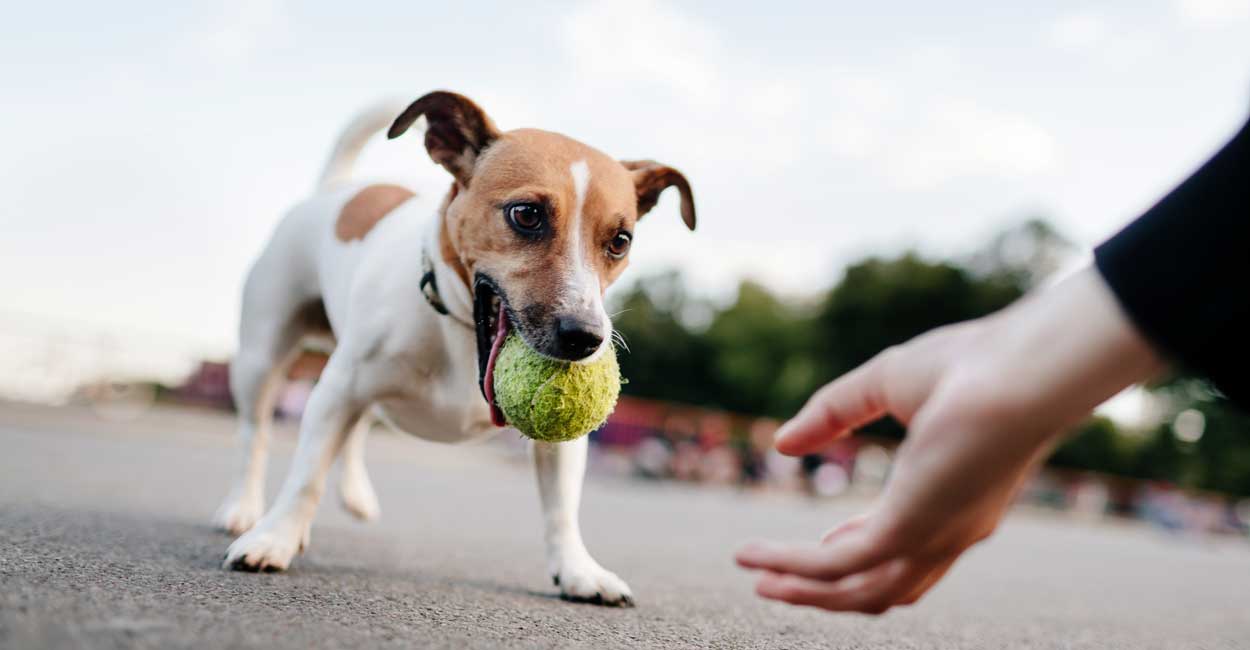 View All Trainers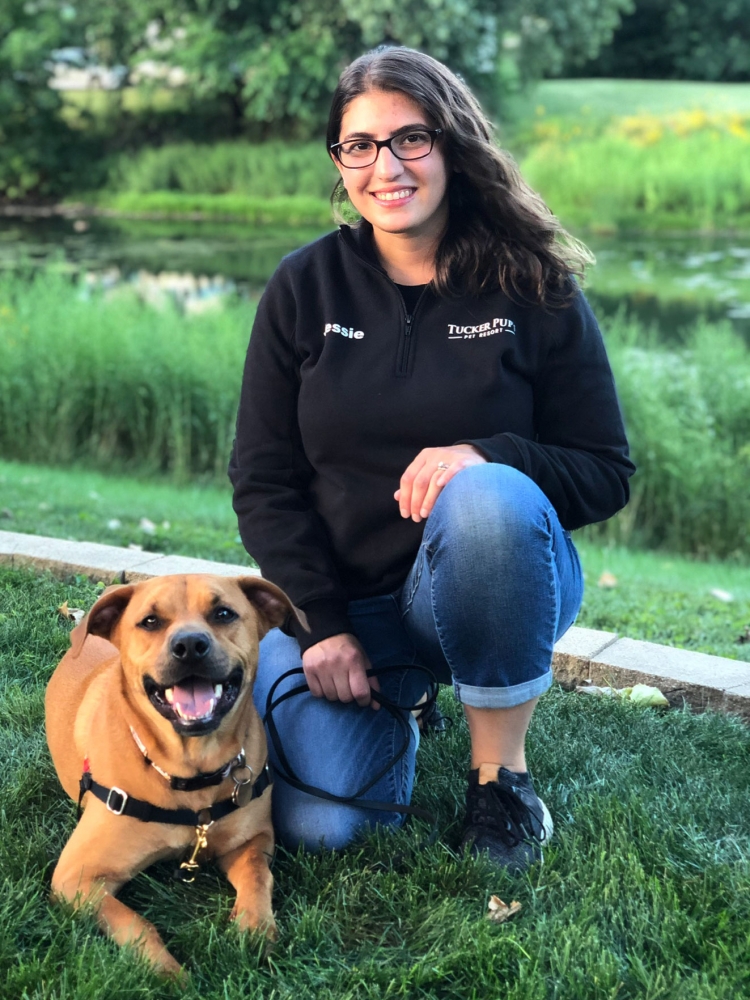 Jessie Sanfillippo, KPA CTP, CPDT-KA
Dog Trainer
I train dogs in classes, private lessons, and Turnkey Training. In addition, I am a Canine Good Citizen evaluator with the American Kennel Club.
Certifications and Education
I earned my CTP certification at the Karen Pryor Academy, one of the leading schools for people to become dog trainers.
I also earned my CPDT-KA certification (Certified Pet Dog Trainer).
I graduated from Elmhurst University with a Bachelors of Science in Biology.
Work Experience
I originally started at Tucker Pup's as a dog handler, and worked my way up from Staff Trainer to Staff Supervisor, then eventually dog trainer. I trained dogs in our Dropoff Training, Puppy Socials, and Stay and Train programs before moving to classes and private lessons.
Why I Became a Dog Trainer
Before working at Tucker Pup's, I had my first introduction to positive reinforcement training at the Shedd Aquarium. At the Shedd, I volunteered, interned, and eventually held multiple temporary positions in the marine mammals department, which included rescue dogs! While assisting in the training of beluga whales and dolphins was an absolute dream, it was the rescue dogs that were the most inspiring. All of the dogs at Shedd were surrendered to Chicago shelters for various behavior issues. Watching the Shedd trainers transform these pups with troubled pasts into literal show dogs was life-changing. This experience helped solidify my belief that all dogs are trainable and can be transformed into well-behaved members of the family.
My Dog
I have a pit bull / Lab mix named Wade. Together, we want to spread the joy and bond created through positive reinforcement training with as many people and their dogs in our community as possible. I believe that training can and should always be fun for both dog and human.
Testimonials

We had a wonderful experience in the Puppy Manners class. We enjoyed the small class size, TrainTrack, and our instructor Jessie!

- Shelby Wirtz



---


Great class! My dog and I learned a lot and the class was able to address some behavioral issues ie. jumping, pulling on the leash. Jessie was great and able to answer any questions I had.

- Alexis Torres



---


Jessie did an AMAZING job helping me train Walter. She was very patient with me and even gave me some tips to use outside of the classroom with other issues that aren't taught in the class. Walter is the best trained dog in my family thanks to Tucker Pup's!!!

- Kendall Michaels

Jessie's Upcoming Training Events
Upcoming Classes:
Intermediate Manners
Starting Mon, Dec 12, 2022
5:30 pm
The Anti-Cruelty Society
Adult Manners
Starting Mon, Dec 12, 2022
6:45 pm
The Anti-Cruelty Society
Intermediate Manners
Starting Tue, Dec 13, 2022
5:30 pm
The Anti-Cruelty Society
Adult Manners
Starting Tue, Dec 13, 2022
6:45 pm
The Anti-Cruelty Society
Intermediate Manners
Starting Sun, Jan 8, 2023
12:45 pm
Tucker Pup's Training Center - Fulton Street
Puppy Manners
Starting Sun, Jan 15, 2023
2:00 pm
Tucker Pup's Training Center - Fulton Street
Puppy Manners
Starting Mon, Jan 16, 2023
5:30 pm
Tucker Pup's Training Center - Fulton Street
Adult Manners
Starting Mon, Jan 16, 2023
6:45 pm
Tucker Pup's Training Center - Fulton Street