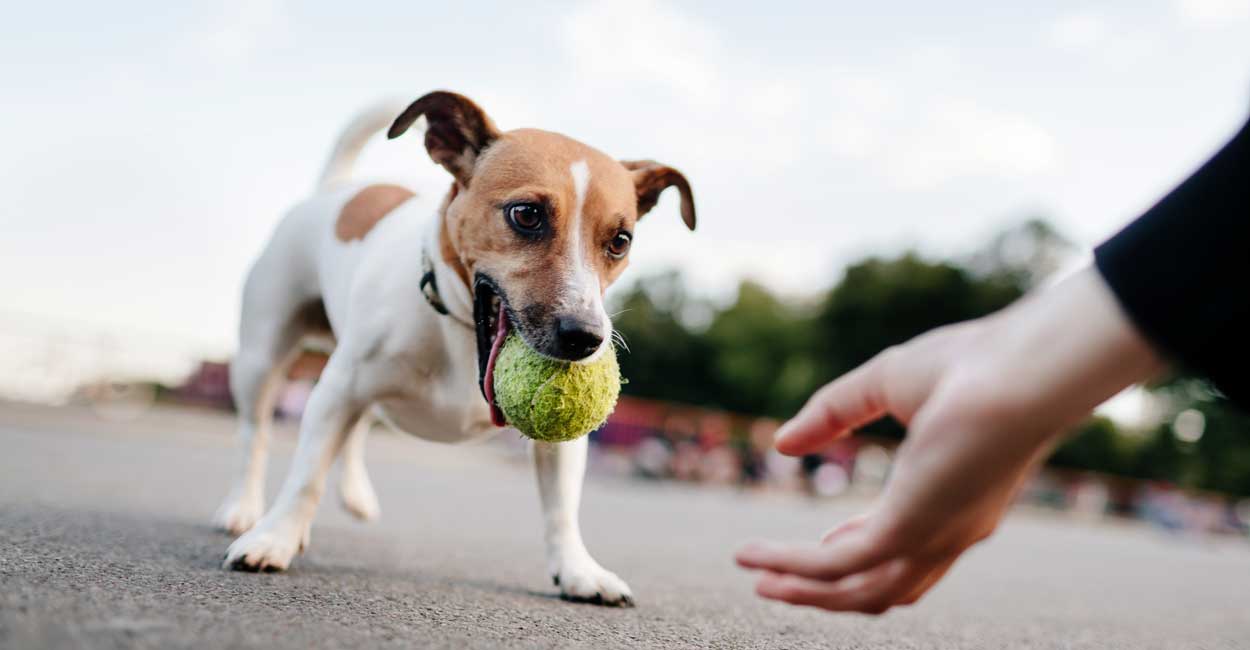 View All Trainers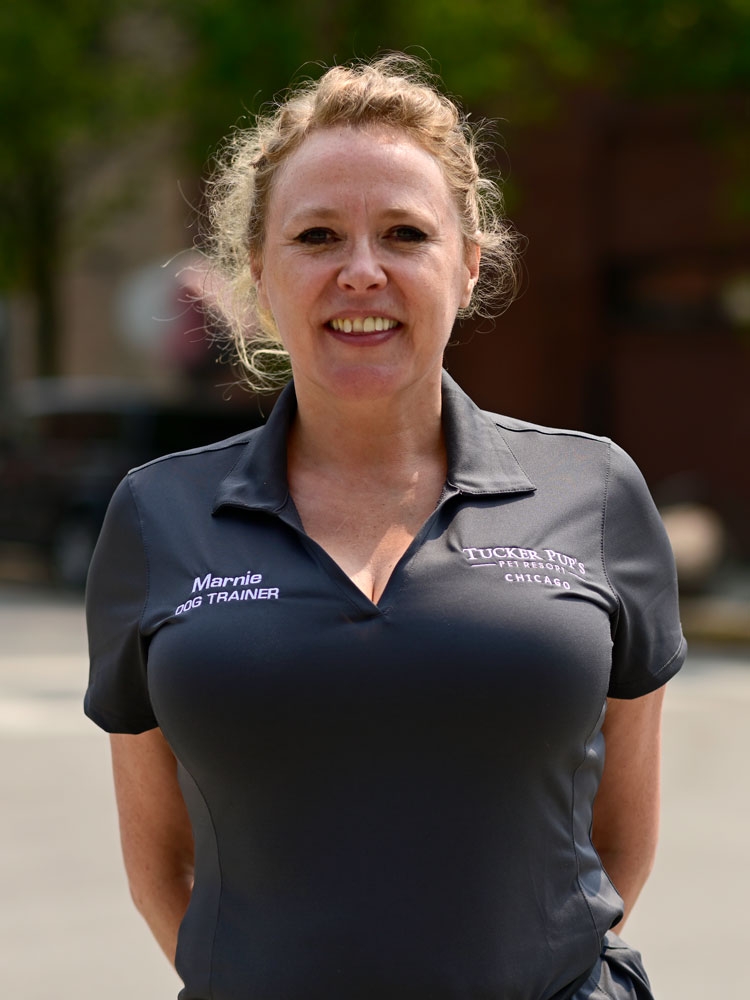 Marnie Harris, KPA CTP
Dog Trainer
My Role at Tucker Pup's
I teach private lessons, behavioral programs, and Dropoff Training at Tucker Pup's. I specialize in helping dogs with highly challenging behaviors.
Training Background
I have been training dogs since 2009.
I owned a dog training, boarding, daycare and grooming facility in Colorado for 11 years. I provided one-on-one behavioral therapy for dogs who were reactive, emotional, or aggressive. I also taught group classes, private lessons, online training, workshops, seminars, agility, nose work, and therapy dog certifications.
I have also helped operate several rescues, with a primary focus on dog behavior. This includes serving as the Executive Director of Chicago Canine Rescue, as well as the Canine Manager of Animal Rescue League of Berks County in Pennsylvania.
In addition, I have been a consultant for numerous rescues and shelters across the country, helping resolve their most challenging cases, plus training their staff and volunteers.
I also raised and trained service dogs for autistic children for four years, and taught classes for volunteers, fosters, staff, apprentice trainers, and 4H classes.
I have also rehabilitated dogs in my home that couldn't be adopted out and would have otherwise been euthanized.
Certifications
I am certified as a KPA-CTP by Karen Pryor Academy, one of the leading dog training academies in the country.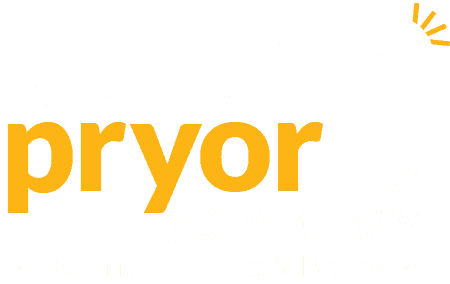 Education
I have a Bachelor of Science degree in Animal Science from the University of Leeds, in England.
My Pets
I currently have five dogs, two cats, and a Spanish mustang named Zeus.
Testimonials

Loved Marnie!! She was incredible. She listened to what I wanted to work on with Murray and we came up with a plan together. I also really enjoyed our 1:1 training sessions so I could practice things at home. Great experience overall and would recommend her to anyone and everyone!

- Kristin Barker



---


Marnie is the absolute best trainer and dog enthusiast I have ever met! The way she explains dog psychology so we can address the root cause of the behavioral issues is outstanding, and very easy to understand. She has incredible patience, not only with the dogs, but the humans too! The techniques that Marnie has suggested have been a lifesaver to improve my dog's leash reactivity, fear-based barking, and possessiveness. I also appreciate that she'll try various approaches based on how a dog learns and reacts to training. Marnie is the best!!!

- Jayme Stathos-VanderBloomen



---


Marnie has absolutely changed my relationship with my puppy Scout. Before I started working with Marnie, I had had two other trainers. While Scout learned a lot from the others, her behavior (resource guarding, biting, and separation anxiety) stayed the same. Marnie helped not only Scout, but trained me to be a better dog mom, and taught me to learn to listen to her. In fact, I think Marnie trained me more than she trained Scout! I truly appreciate that Marnie and the Tucker Pup's team were able to help us, and I look forward to continuing with our training.

- Ciara Swan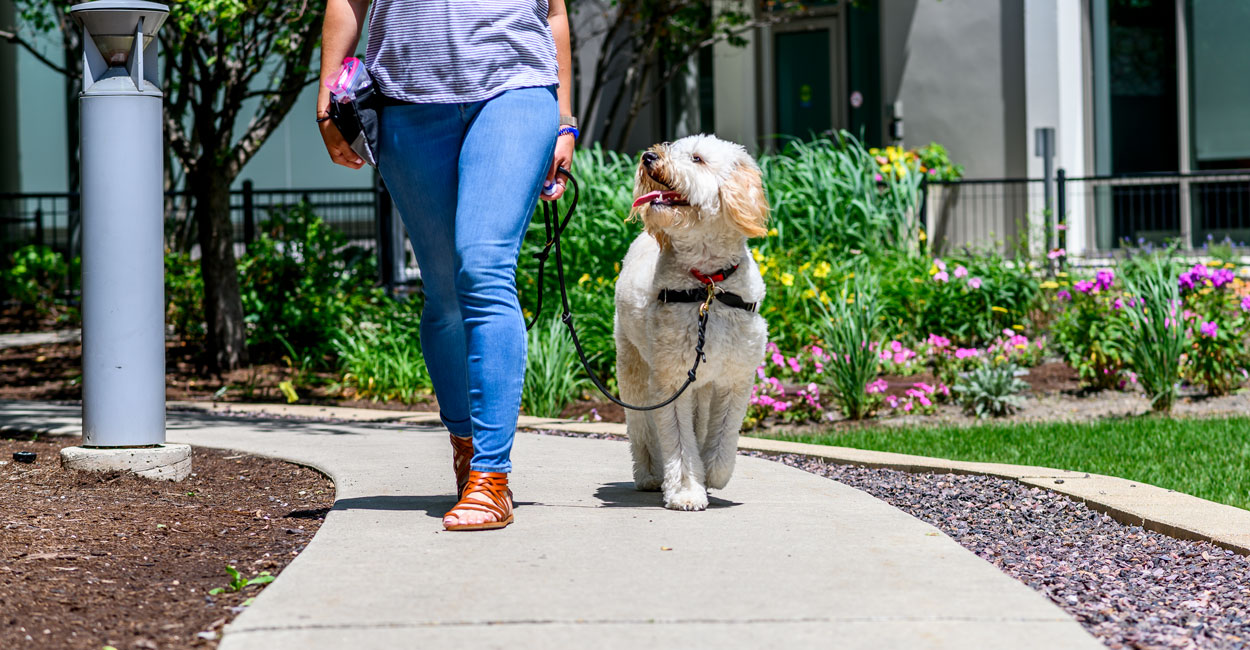 Ready to Improve Your Dog's Behavior?
Book Now