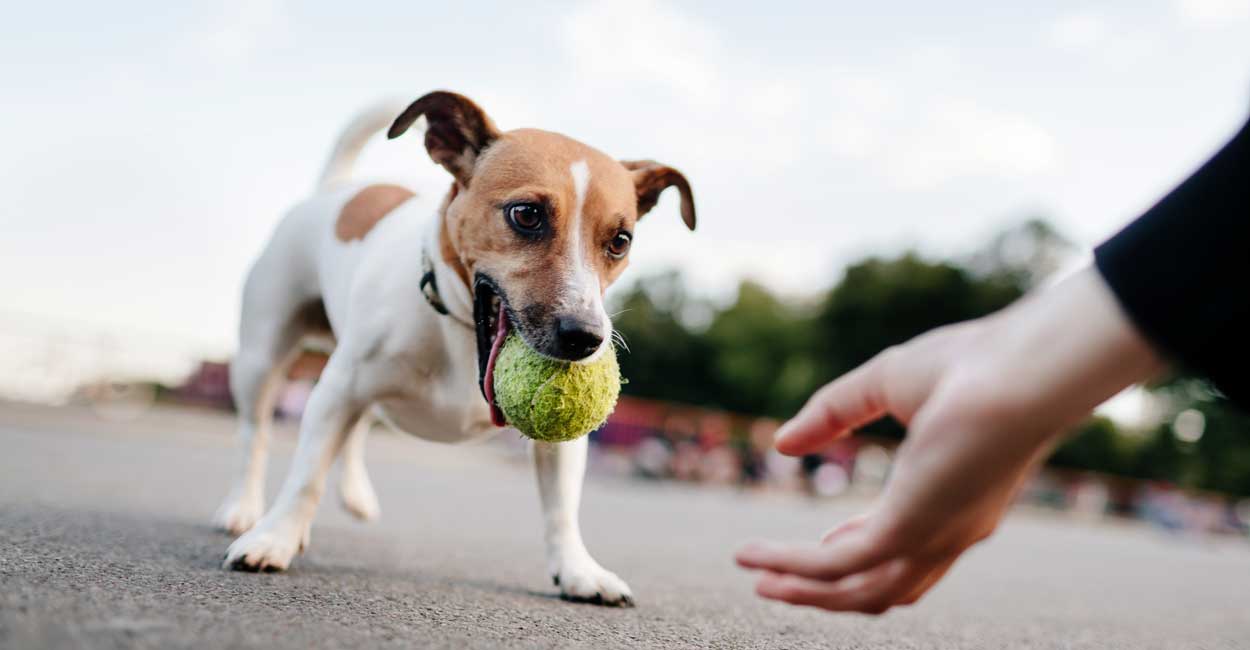 View All Trainers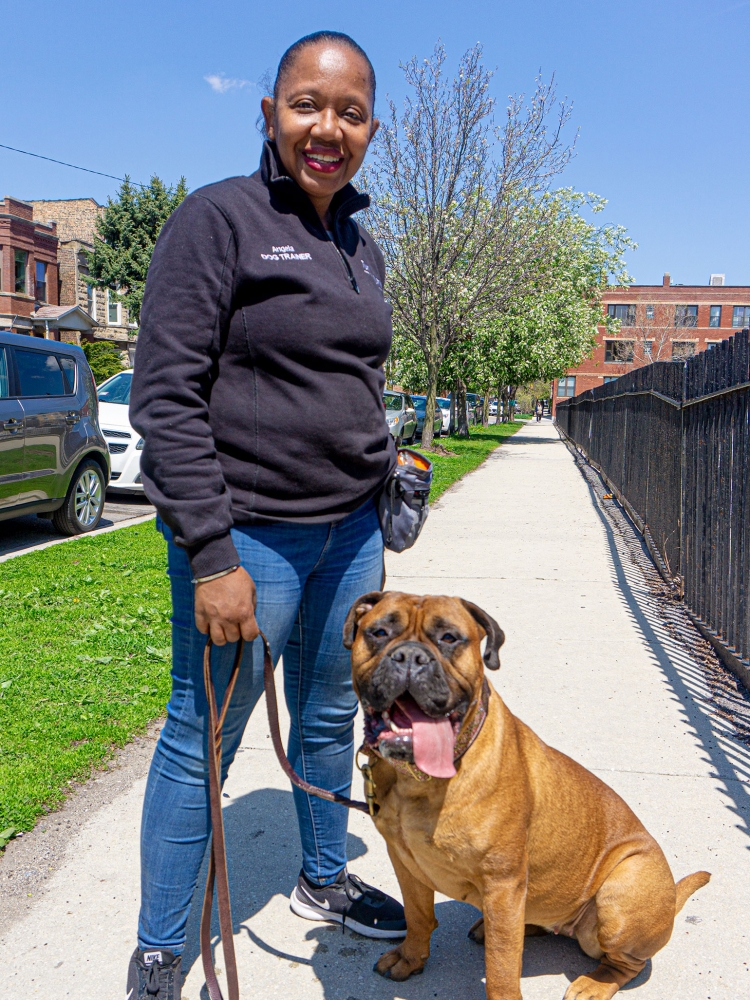 Angela Love-Bradford, CPDT-KA
Dog Trainer
Overview
Angela has devoted her life to training dogs, taking a keen interest in the rescue world. She has been a professional dog trainer for 14 years, including at The Anti-Cruelty Society, one of the largest and oldest rescue organizations in the world. She teaches group classes, provides private lessons, and conducts seminars at Tucker Pup's. Like all of our trainers, she only uses positive reinforcement and wants to help ensure that dogs are well-mannered and don't become surrendered to a rescue.
Angela Discusses Her Background

Professional Certifications and Associations
Certified Pet Dog Trainer (CPDT-KA) through the Certification Council for Pet Dog Trainers (CCPDT).




Member of Association of Pet Dog Trainers (APDT).





Certified as an evaluator for the Canine Good Citizen (CGC) program, created by the American Kennel Club (AKC)



Training Background
In the mid-2000's, Angela quit her job in order to work with dogs. She became a training apprentice at the Anti-Cruelty Society (ACS) in Chicago, in their School of Dog Training. The ACS is one of the oldest and largest rescues in the world, and has been in operation since 1899. At the ACS, she learned from many trainers who were highly experienced and well-regarded, and became a Senior Trainer. She conducted countless classes there for eleven years, helping thousands of dogs and people with issues ranging from puppy obedience to leash reactivity, aggression, separation anxiety, and much more.
She was also a professional trainer at Petco for five years, using positive reinforcement to help with common behavioral challenges.
Rescue Work
Angela has maintained a prominent role in a local rescue organization, C.A.R.E. (Community Animal Rescue Effort) since 2010. Her many roles include advanced training volunteer coordinator, board member, canine medical director, canine foster coordinator, and kennel captain.
She has also volunteered with:
The Anti-Cruelty Society's SAFE, foster, and Bully Buddies programs
Safe Humane Chicago
Chicago Animal Care and Control (CACC)
The Humane Society's 'End Dog Fighting' and 'Pets for Life' campaigns
The Irving Park Community Food Pantry (Pet Food Corner).
Angela owns seven dogs, all of whom she rescued.
Book Angela For:
Group Classes
Private Lessons
Turnkey Training
Seminars at your building or employer
Saber's Owner Discusses Why She Enjoyed Working with Angela

Testimonials

Angela was great! She not only taught us puppy manner training techniques, but has also become a great resource for other puppy questions we have! Beau has become a much better loose leash walker, and knows his commands very well.

Thank you!

- Ariella Gelb



---


We've been in both the Intermediate and now Advanced Manners class. David is an incredible trainer, teaching real-life commands and providing individual feedback! It really has been a great experience.

We also had two privates with Angela when our dog was still a small puppy before going into a group class. She came to us, was completely prepared with a mask and just so patient with me as a first time dog owner!

Finally, the service has been amazing. Every time I've interacted with the staff, on the phone or in person has been a complete pleasure and they were willing to answer all my questions (which I had a lot).

We also had Finley groomed and in daycare. If you want consistent high quality for all your dog needs this truly is the best in Chicago! And I did ALOT of research before hand.

- Kelly Jacobson



---


Angela was great! She was very patient with Dash, even when he spent most of the time in class barking at things.

- Kendra Posthauer

Angela's Upcoming Training Events
Upcoming Classes:
Puppy Manners
Starting Wed, May 12, 2021
5:30 pm
The Anti-Cruelty Society
Adult Manners
Starting Wed, May 12, 2021
6:45 pm
The Anti-Cruelty Society
Intermediate Manners
Starting Sat, May 15, 2021
9:00 am
The Anti-Cruelty Society
Intermediate Manners
Starting Sat, May 15, 2021
10:15 am
The Anti-Cruelty Society
Adult Manners
Starting Sun, May 16, 2021
4:00 pm
Tucker Pup's - West Loop
Puppy Manners
Starting Sun, May 16, 2021
5:15 pm
Tucker Pup's - West Loop
Adult Manners
Starting Wed, Jun 2, 2021
5:30 pm
The Anti-Cruelty Society
Adult Manners
Starting Wed, Jun 2, 2021
6:45 pm
The Anti-Cruelty Society
Intermediate Manners
Starting Sat, Jun 5, 2021
10:15 am
The Anti-Cruelty Society
Puppy Manners
Starting Sun, Jun 6, 2021
5:15 pm
Tucker Pup's - West Loop
Puppy Manners
Starting Sun, Jun 27, 2021
4:00 pm
Tucker Pup's - West Loop
Intermediate Manners
Starting Sat, Jul 10, 2021
9:00 am
The Anti-Cruelty Society
Puppy Manners
Starting Wed, Jul 14, 2021
5:30 pm
The Anti-Cruelty Society
Adult Manners
Starting Wed, Jul 14, 2021
6:45 pm
The Anti-Cruelty Society
Intermediate Manners
Starting Sat, Jul 24, 2021
10:15 am
The Anti-Cruelty Society
Puppy Manners
Starting Sun, Jul 25, 2021
5:15 pm
Tucker Pup's - West Loop