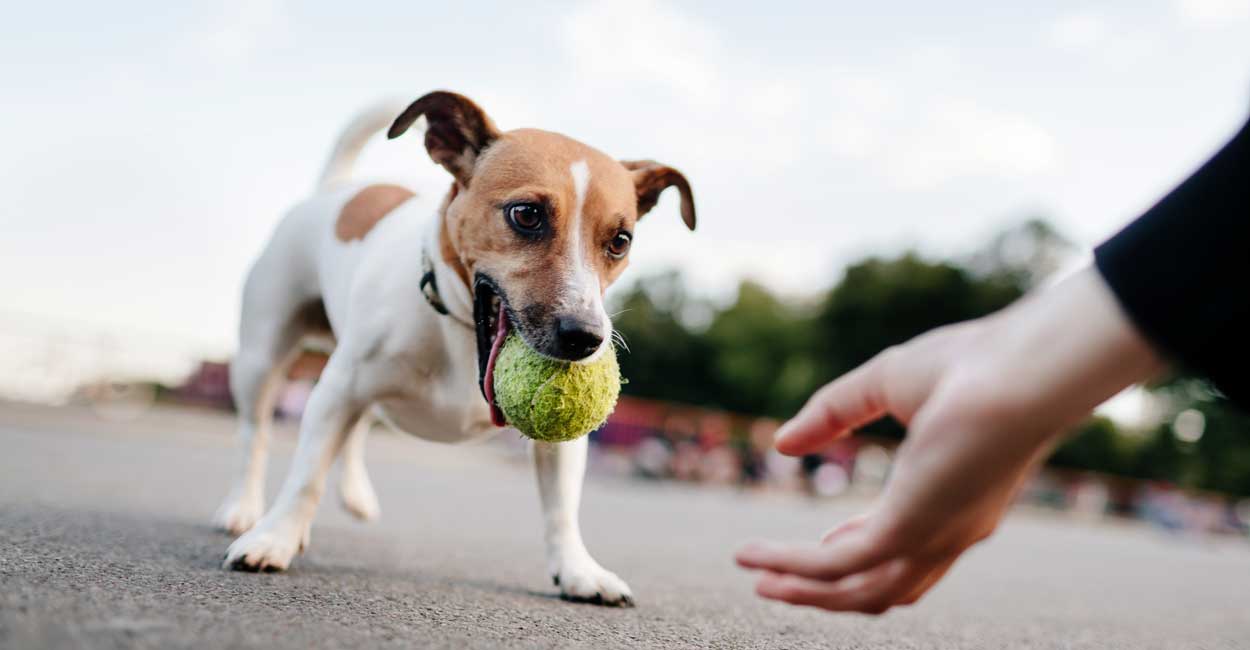 View All Trainers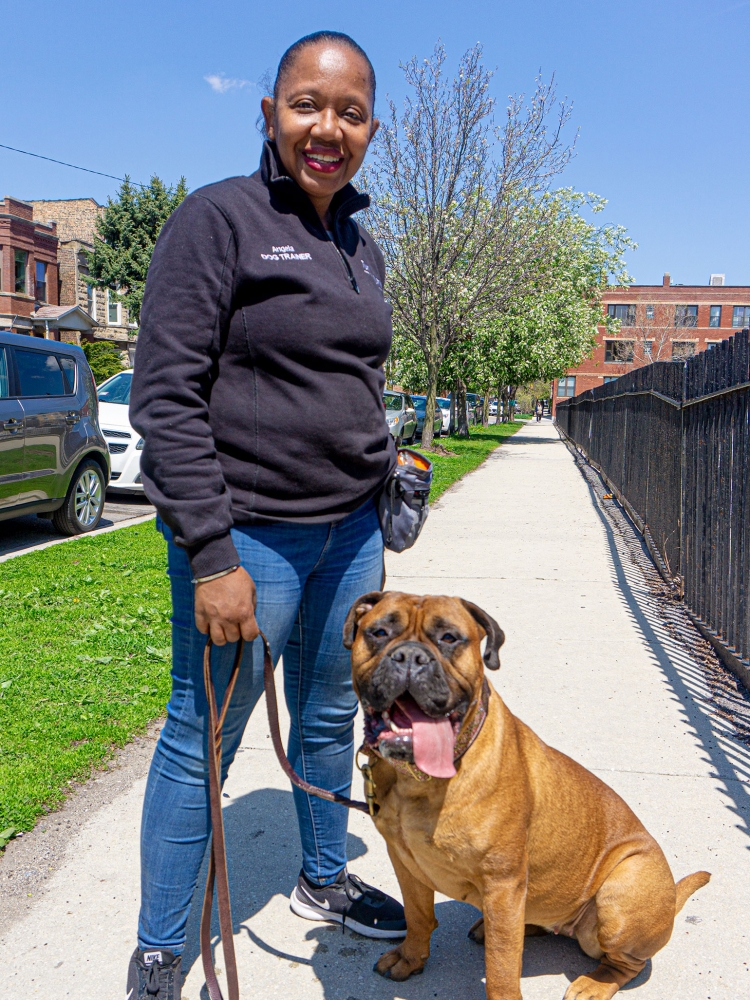 Angela Love-Bradford, CPDT-KA
Dog Trainer
My Role at Tucker Pup's
I teach group classes, private lessons, and turnkey training. I am also a Canine Good Citizen evaluator.
Angela Discusses Her Background (4:01)

Saber's Owner Discusses Why She Enjoyed Working with Angela (1:45)

Prior Dog Experience
Prior to Tucker Pup's, I was a professional dog trainer for The Anti-Cruelty Society, one of the oldest and largest animal rescues in Chicago. At Anti-Cruelty, I learned from many trainers who were highly experienced and well-regarded, and I became a Senior Trainer there. I conducted countless classes there for eleven years, helping thousands of dogs and people with issues ranging from puppy obedience to leash reactivity, aggression, separation anxiety, and much more.
I was also a professional trainer at Petco for five years, using positive reinforcement to help with common behavioral challenges.
I am deeply involved in rescue work, and had a prominent role in a local rescue organization, C.A.R.E. (Community Animal Rescue Effort) since 2010. My many roles include advanced training volunteer coordinator, board member, canine medical director, canine foster coordinator, and kennel captain.
I have fostered over 100 dogs, while providing them with much-needed training.
I have also volunteered with:
The Anti-Cruelty Society's SAFE, foster, and Bully Buddies programs
Safe Humane Chicago
Chicago Animal Care and Control (CACC)
The Humane Society's 'End Dog Fighting' and 'Pets for Life' campaigns
The Irving Park Community Food Pantry (Pet Food Corner).
Professional Certifications and Associations
Certified Professional Dog Trainer (CPDT-KA) through the Certification Council for Professional Dog Trainers (CCPDT).




Member of Association of Pet Dog Trainers (APDT).





Certified as an evaluator for the Canine Good Citizen (CGC) program, created by the American Kennel Club (AKC)



Why I Became a Dog Trainer
In the mid-2000's, I saw how many dogs were suffering and needed the help of positive reinforcement training. I quit my administrative job and became an apprentice at The Anti-Cruelty Society. I have trained thousands of dogs since then, and have never looked back!
My Dogs
I own seven dogs, all of whom I rescued.
Testimonials

Angela is a wonderful trainer. You can tell she is passionate about what she does and she makes class fun. I am so happy I chose Tucker Pup's.

- Dara Richards



---


Angela is an excellent teacher. She clearly cares about the success of her student puppies. My little Teddy is shy and can be uncooperative but Angela worked with her, and she learned her manners quickly and well.

I recommend Angela - she gets it and transfers her warmth and intelligence and genuine caring for dogs to us - her students (and I refer to dog owners and dogs alike).

My best to you all.

- Marilyn Rinaldi



---


Where to begin? The dog our trainer Angela met 6 weeks ago was a completely different pup than the one we have now! Angela greatly succeeded my expectations, and I am happy to report our once extremely fearful pup has now properly learned to cope with any uncontrollable stressors in a completely different and healthy way thanks to Angela. Angela was very patient with Mollie from the beginning and greatly helped build up Mollie's confidence. She was always willing to answer any questions I had and brought much positivity and fun to our sessions. We are forever grateful to Angela for her services and look forward to continuing to improve on all we learned together over the course of the last 6 weeks.

- Christina Pickren

Angela's Upcoming Training Events
Upcoming Classes:
Puppy Manners
Starting Sun, Dec 11, 2022
5:30 pm
The Anti-Cruelty Society
Puppy Manners
Starting Sun, Jan 8, 2023
10:15 am
Tucker Pup's Training Center - Fulton Street
Adult Manners
Starting Sun, Jan 8, 2023
11:30 am
Tucker Pup's Training Center - Fulton Street
Puppy Manners
Starting Tue, Jan 17, 2023
5:30 pm
Tucker Pup's Training Center - Fulton Street
Adult Manners
Starting Tue, Jan 24, 2023
6:45 pm
Tucker Pup's Training Center - Fulton Street