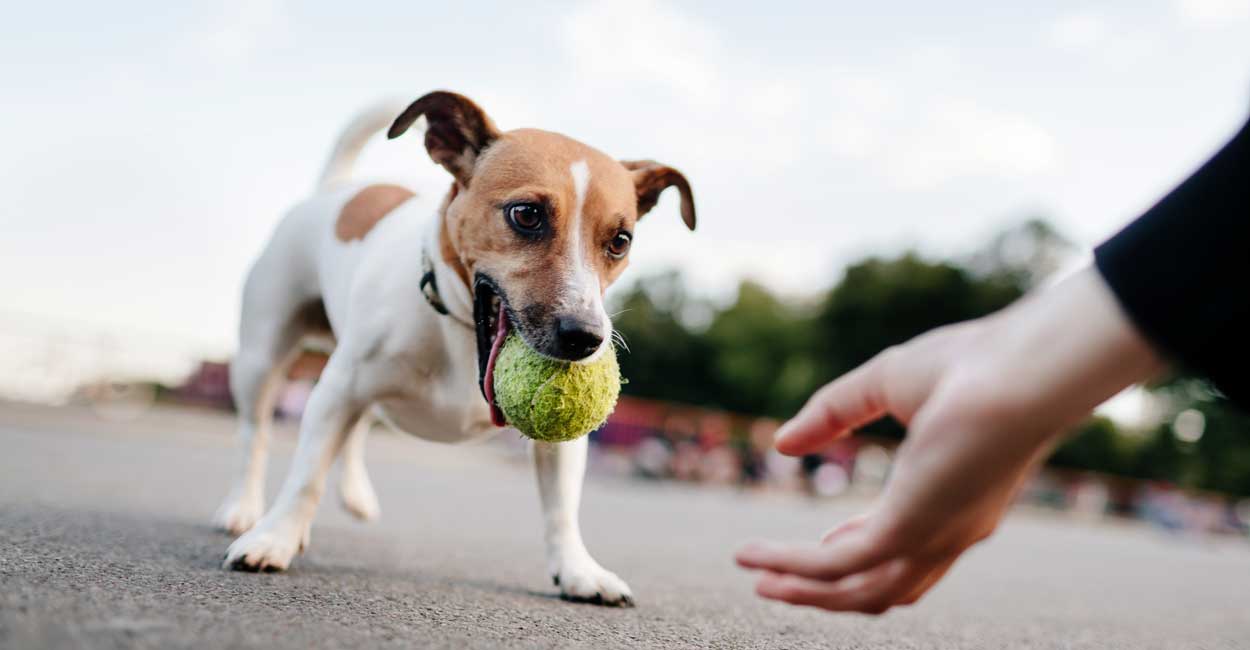 View All Trainers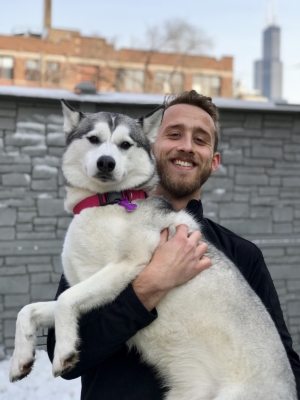 Brian McLean, CPDT-KA
Dog Trainer
Background
Brian brings a unique blend of expertise in dog behavior, combining experience in training, daycare, boarding, and rescue.
He has mentored under our Senior Trainer, David Roos, and has become a Certified Pet Dog Trainer (CPDT-KA) through the Certification Council for Pet Dog Trainers (CCPDT). He is also attending the Karen Pryor Academy, and will be graduating this winter. The Karen Pryor Academy is one of the leading schools in the country for dog trainers, and only teaches positive reinforcement.
He teaches classes, is a Canine Good Citizen evaluator for us, provides Stay and Train instruction, provides turnkey training, and is an evaluator for our dog-walker certification program.
Brian hopes to open his own shelter some day that will rehabilitate dogs. He has found that one of the surest ways to keep them out of shelters is through structured training, discipline, and care.
Training Experience
Prior to becoming a trainer at Tucker Pup's, Brian volunteered as a dog trainer at K9s for Veterans. This is a non-profit located in Chicago that helps military veterans who have post-traumatic stress disorder (PTSD). The organization rescues dogs from shelters, trains them to be service animals, pairs them with veterans, and teaches the veterans on proper dog handling and working with their newfound companions.
He has spent countless hours training rescue dogs to assist their veterans with everyday tasks, not only rehabilitating the dogs, but helping readjust to normal life.
Brian helped select the dogs that would go into the program, and evaluated them before they go home with their veteran. He also attended public settings classes, which revolve around acclimating the veterans to regular life with their new service dog. Additionally, he helped create the weekly curriculum, ensuring the dogs and veterans had practical and useful tools to use in their everyday lives.
He continues his education in the canine world by watching online webinars and lectures from the world's leading trainers, reading literature about dog behavior, and apprenticing under Tucker Pup's Senior Trainer, David Roos.
Daycare and Boarding Experience
In addition to being a trainer at Tucker Pup's, Brian is also a senior dog handler here. In this role, he manages large play groups. He is very dedicated to learning about dog psychology and understanding the unique personalities of the many breeds that walk through the doors of the facility each day. This perspective is invaluable in understanding dog behavior.
Rescue Experience
Prior to working at Tucker Pup's, Brian volunteered at Big Dog Ranch Rescue (BDRR), located in Florida. BDRR is a leader in the national animal welfare movement, through compassionate, innovative rescue practices and transformative educational programs. At BDRR, he spent his days taking care of dogs who had no place to call their home. There he learned proper ways to handle fearful and reactive dogs and to prepare them for their forever homes. This led Brian on his path to working with dogs as a career. Brian moved to Chicago and searched for a business that only used positive reinforcement to continue his professional work with dogs. This is how he came to Tucker Pup's.
Professional Certifications and Memberships
Attending Karen Pryor Academy (KPA) and will be graduating in the winter of 2019.




Certified Pet Dog Trainer (CPDT-KA) through the Certification Council for Pet Dog Trainers (CCPDT)




Member of the Association of Association of Pet Dog Trainers (APDT)




Certified evaluator for the Canine Good Citizen (CGC) program.




Certified evaluator for the Canine Life and Social Skills (CLASS) program.


Book Brian For:
Private lessons
Manners classes
Turnkey training
Stay and Train
Certification tests
Core Beliefs
Smile, laugh and teach! I once heard a trainer say "If you're not smiling and laughing with your dog, you're most likely not having much fun." This is something I consciously keep at the forefront of my mind and weave into my everyday life when working with dogs. Interactions with dogs, whether it be in the backyard throwing the ball, in the kitchen around the dinner table, or in the different avenues of training, should always be a positive experience. A disciplined and happy dog is my philosophy.
I am a firm believer that dog training is about understanding the natural instincts of dogs, how they learn and how to read their energy, body language, and needs. I strongly believe fear is an unnecessary part of training your dog. In exchange, I rely heavily on calm energy and play to the dogs strengths in order for the dog to feel at ease and comfortable in my presence.
Testimonials

We loved bringing Albi in to train with Brian! He was fantastic and always so helpful. We are looking forward to continuing to train with Tucker Pup's!

- Alexis Davito



---


Your staff is excellent and very experienced. I have a leash reactive dog and it is nerve racking for us. We did turn key training with Rachel and Brian. We couldn't be more pleased. They were very knowledgeable and patient. We then began day care and stay and train. Again we cannot be more pleased. From the moment we arrive with Paulie to the moment we leave there has never been any problems. The staff is aware of Paulie's leash reactivity and accommodates us when we arrive. Paulie also seems to be well behaved around staff. This indicates to me the professionalism of the staff and ability to work well with difficult dogs.

Thanks again!

- Megan M.



---


First, our dog Franny was one of Tucker Pup's early customers. She attended manners class, agility class and boarded multiple times over the past 12 years. We trusted Tucker Pup's with Franny and your team never let us down. Thank you for taking such good care of her.

We now have a new dog and our first thought was get her to Tucker Pup's. Millie is an 8 month old puppy/dog from PAWS. She came to us with bad manners, difficulties socializing, and, is nothing like Franny! We were very hesitant to bring her to a group class and so we had your trainers come to the house. Rachel and Brian met with us, explained the training plan and immediately went into action. They kept us posted and engaged throughout the process. After each session, Rachel provided a progress report and gave us homework. She used videos, text messaging and face to face meetings to help us reinforce the training plan. Rachel always made herself available to for questions or comments. Within a couple of sessions, we saw significant improvement in Millie's manners. By the end of training, we knew what do and how to handle Millie. We had a new dog!

Just as important as being expert trainers and communicators, Rachel and Brian care, and are willing to go out of their way to address an issue. For example, Millie is slow warming up to other dogs and gets nervous when several dogs approach her. To make her feel more comfortable, your trainers took Millie to a dog park and then to Tucker Pup's one Thursday to meet other dogs. Rachel even suggested we have Millie attend day care to help her get ready for a boarding stay. Rachel worked with Tucker Pup's staff to make this happen. When we dropped Millie off for boarding last week, Rachel was there to help Millie settle in and get acclimated. Brian and Rachel even checked in on her throughout the week. Millie is still working on becoming more social but she is much better thanks to Rachel and Brian.

We trusted Tucker Pup's with Franny and were never disappointed. This is why we turned to Tucker Pup's with Millie. Rachel and Brian reaffirmed our trust in Tucker Pup's.

- Maggie Crulcich