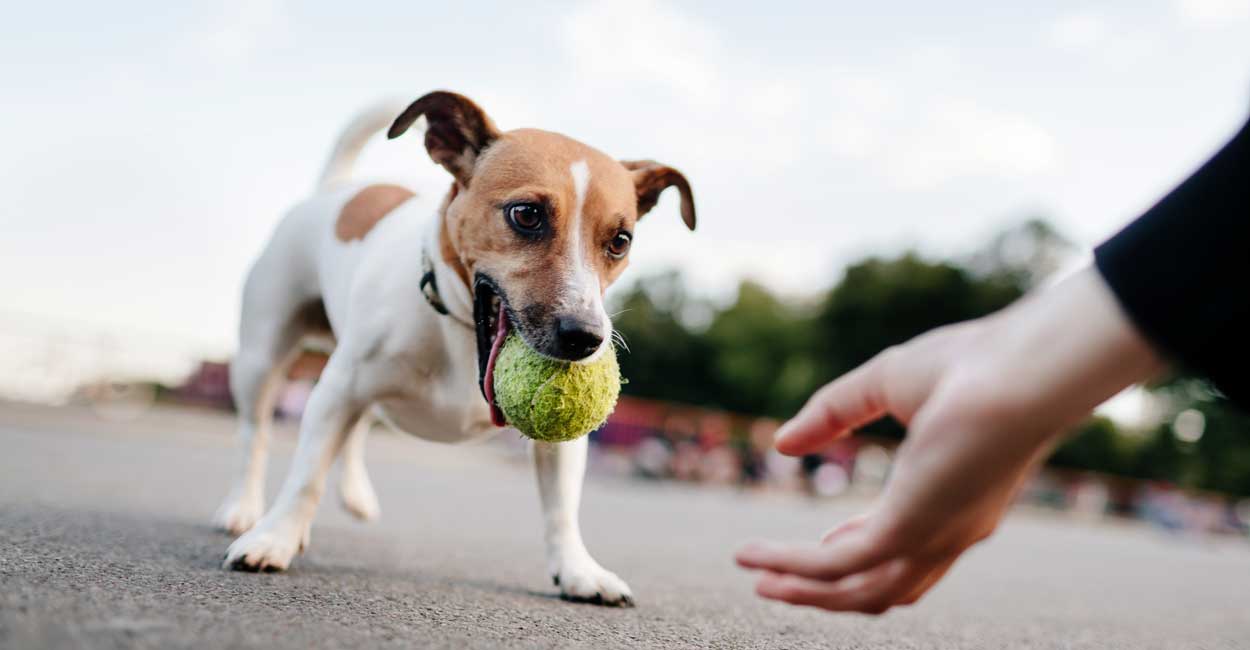 View All Trainers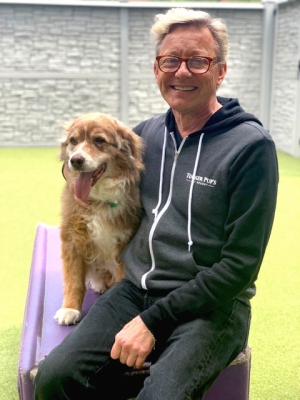 David Roos, CPDT-KA
Dog Trainer
Background
David has been involved with training since 1999. He owned his own training business in San Francisco, as well as Palm Springs, for 18 years. In his business, he worked with dogs and customers on all issues ranging from basic obedience to aggression and everywhere in between. The business was voted "Best Dog Training and Doggy Daycare" by San Francisco Magazine.
David Discusses His Background (0:47)




He graduated from the very prestigious San Francisco SPCA Academy for Dog Trainers. This academy provides comprehensive and leading edge education to dog trainers, behavior counselors and other companion dog professionals. It is considered by many to be the "Harvard for dog trainers." The academy is run by Jean Donaldson, one of the foremost trainers in the industry and the author of many leading books, including "The Culture Clash", "Dogs are from Neptune", "Fight", "Mine", "Oh Behave! Dogs From Pavlov to Premack to Pinker", and "Train Like a Pro". "The Culture Clash" was named the number one training and behavior book by The Association of Pet Dog Trainers.
He is a strong believer in positive reinforcement methods.
He has trained various dogs of all breeds, size, ages, and issues ranging from extremely shy to highly aggressive. He uses a balanced approach that has proven very successful with dogs of all sizes and drives.
He loves helping people succeed and achieve all of their goals they have set for themselves and their dogs.
Certifications
Certified Pet Dog Trainer (CPDT-KA) through the Certification Council for Pet Dog Trainers (CCPDT).




Member of Association of Pet Dog Trainers (APDT).




Member of the International Association of Animal Behavior Consultants (IAABC).




Certificate in Training and Counseling (CTC).
Graduate of Special Topics in Advanced Counseling Program (STAC). STAC establishes diagnosis, prognosis, management and modification for on- and off-leash aggression, and dogs that are fearful of or aggressive towards unfamiliar people.

Dog – Dog Aggression Certified
Stranger Aggression & Social Fear Certified with Honors
Book David For:
Private Lessons
Group Classes
Stay and Train
Testimonials

David is an excellent trainer and was very effective with our dog Molly, who is a 5 year old Labradooodle rescue. The classes were well organized, allowed for both group interaction and individual coaching. I especially appreciated David's training on how to walk your dog on a loose leash. Molly is 70 pounds and pulled me all over the streets. She's not perfect yet -- but enormously improved -- mostly because I now know what to do. David was very patient with Molly and us, and by the end of the program, between his classes and access to TrainTrack -- she was pretty solid on most commands. We have already signed up for Intermediate Manners.

Thank you!

- Barbara Shomaker



---


David is excellent. He is obviously a pro at this. I loved that he was very sweet and understanding my girl (Fugee) but could handle and love the big dogs as well. I think he has a good sense of humor and really ran the class and our private lessons well. I would highly recommend it to anyone who needs a training class.

Brian was a great support too. He has worked with Fugee privately and does a fantastic job.

Both are dynamite.

- Karen Larimer



---


Our puppy manners class with David was excellent! We plan on signing up for the next intermediate class with him to continue our puppy's training.

David was very attentive to all puppies and owners during the class making sure each got their turn to practice and watching each owner and making any corrections as needed. He was always available for questions whenever we had them and even gave us some great tips on how to correct behaviors specific to our puppy we were seeing at home! He was always very friendly and extremely fun and made the class such a wonderful experience! He had so much knowledge on training dogs and brought so much excitement to the class. We could not have asked for a better trainer.

- Hailey Vraney

David's Upcoming Training Events
Upcoming Classes:
Intermediate Manners
Starting Thu, May 13, 2021
5:30 pm
The Anti-Cruelty Society
Advanced Manners
Starting Thu, May 13, 2021
6:45 pm
The Anti-Cruelty Society
Leash Reactivity
Starting Sat, May 15, 2021
5:15 pm
The Anti-Cruelty Society
Leash Reactivity
Starting Sat, May 15, 2021
6:30 pm
The Anti-Cruelty Society
Intermediate Manners
Starting Sun, May 16, 2021
9:00 am
The Anti-Cruelty Society
Intermediate Manners
Starting Sun, May 16, 2021
10:15 am
The Anti-Cruelty Society
Leash Reactivity
Starting Sat, May 22, 2021
5:15 pm
The Anti-Cruelty Society
Intermediate Manners
Starting Thu, Jun 3, 2021
5:30 pm
The Anti-Cruelty Society
Advanced Manners
Starting Thu, Jun 3, 2021
6:45 pm
The Anti-Cruelty Society
Leash Reactivity
Starting Sat, Jun 5, 2021
6:30 pm
The Anti-Cruelty Society
Intermediate Manners
Starting Sun, Jun 6, 2021
9:00 am
The Anti-Cruelty Society
Intermediate Manners
Starting Sun, Jul 11, 2021
10:15 am
The Anti-Cruelty Society
Intermediate Manners
Starting Thu, Jul 15, 2021
5:30 pm
The Anti-Cruelty Society
Advanced Manners
Starting Thu, Jul 15, 2021
6:45 pm
The Anti-Cruelty Society
Leash Reactivity
Starting Sat, Jul 17, 2021
5:15 pm
The Anti-Cruelty Society
Leash Reactivity
Starting Sat, Jul 24, 2021
6:30 pm
The Anti-Cruelty Society
Intermediate Manners
Starting Sun, Jul 25, 2021
9:00 am
The Anti-Cruelty Society