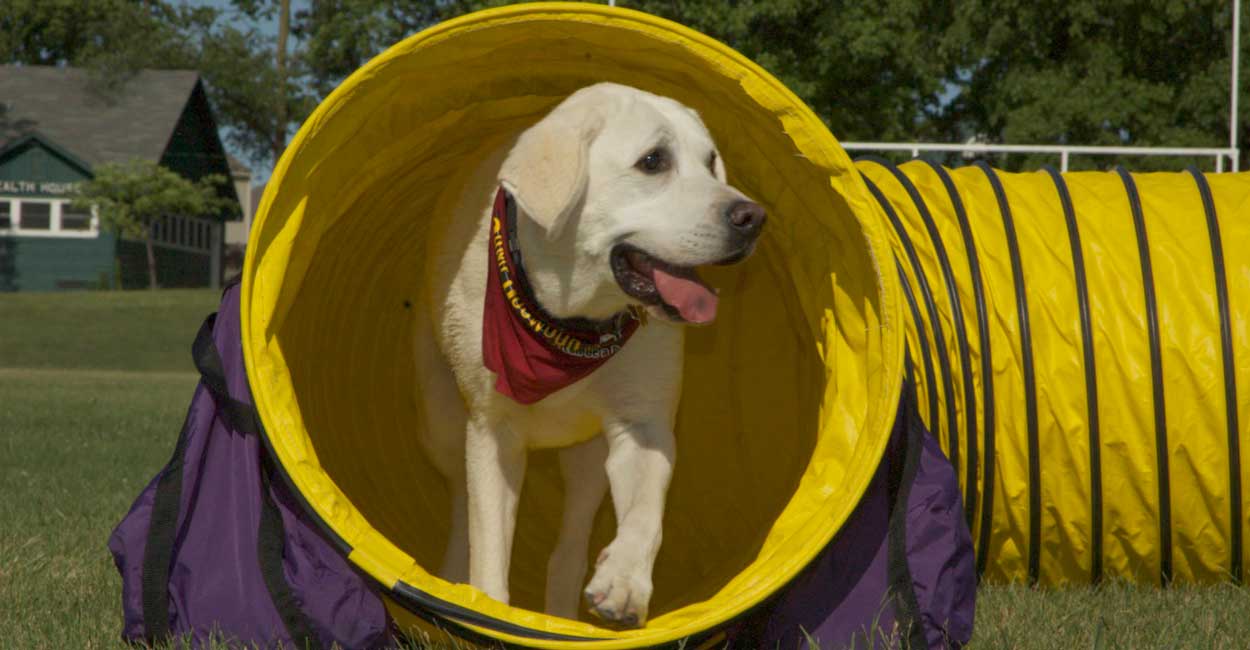 All Fun Classes and Activities
Tucker Pup's provides dog agility training classes and related activities in Chicago.
Dog agility training is a wonderful outlet for your furry friend. In agility, your dog essentially goes through an obstacle course that includes jumps, an A-frame, weave poles, a teeter-totter, a chute, a tunnel, and a pause table.
Agility is excellent for teaching your dog to listen and follow your direction. It is also great exercise, and is mentally stimulating. It's also a lot of fun for the humans!
The size, speed, or breed of your dog doesn't matter for purposes of our training. Dogs of all shapes and sizes can successfully learn to handle agility with ease.
Intro to Agility Graduation Class
Classes
Intermediate Agility - Coming Soon
Advanced Agility - Coming Soon
Competitions
Friendly Agility Competition - Coming Summer 2019