Staff Profile
Return to Staff Summary Page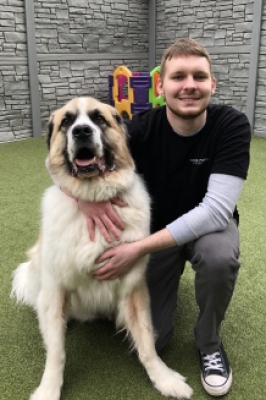 I worked as a dog sitter throughout high school and was most recently a dog handler.
I have a four-year old terrier named Lola.
I have been trained on how to watch different dog behaviors.
My favorite breeds are German shepherds, boxers, and golden retrievers.
I enjoy working out, playing basketball, and hanging out with friends during my free time.
I try to have an open mind when it comes to my career goals but I really want to keep working with dogs as long as possible.
I love music in general, no specific genre. I also play a variety of sports, including football, basketball, and softball.
I graduated from Edwin G. Foreman High School.
I have rescued and owned over twenty dogs in my life time.